Elise Christie is looking to the future after Pyeongchang disappointment
By Mark Crellin
Last Updated: 22/02/18 1:38pm
Speed skater Elise Christie has told Sky Sports she remains determined to take part in the 2022 Winter Olympics despite Pyeongchang disappointment.
The 27-year-old Brit is a triple world champion but remains without an Olympic medal after a miserable week in South Korea.
Having crashed out of her first two events, Christie tackled the 1,000m despite having suffered a bad ankle injury and somehow finished second in her heat - only for a yellow card from the judge to end her Games.
"The support back home is what has kept me going," said Christie. "It has kept my head up.
"But I have had down moments - and now I have got four more years.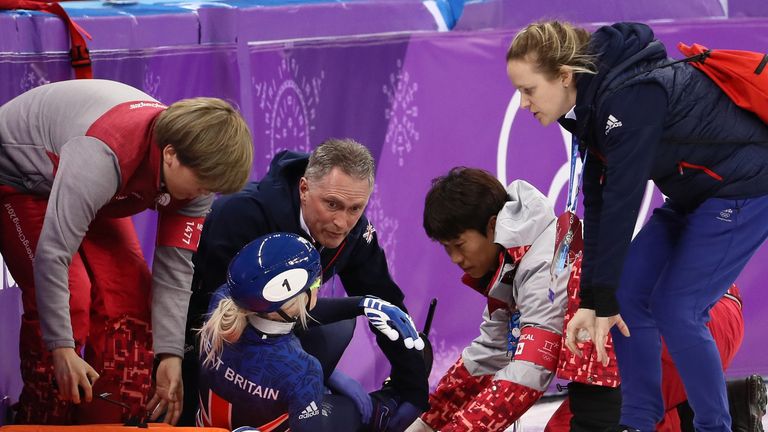 "I am unlikely to be competing at the worlds [in March] now as well, so it has been a bad season. But there are plenty more seasons."
Christie also failed to land a medal at Sochi 2014 but remains adamant she will back for another Games at Beijing 2022.
She said: "Of course, obviously, there are times I stand here and think it is easier to stop, but that is not what I want.
"I am determined after every message I have received of support that I need to do this. I need to do it for the sport and I want to do it.
"It is the only thing I am missing. I have got so many world championship medals, all the European titles, a world record, I just don't have an Olympic medal.
"I am good enough, I just need to work on a few things and I have got four years to do that now. After Sochi I didn't want to come back, I never wanted to do it again.
"But I want to inspire people and show them that it is possible to come back from things like this."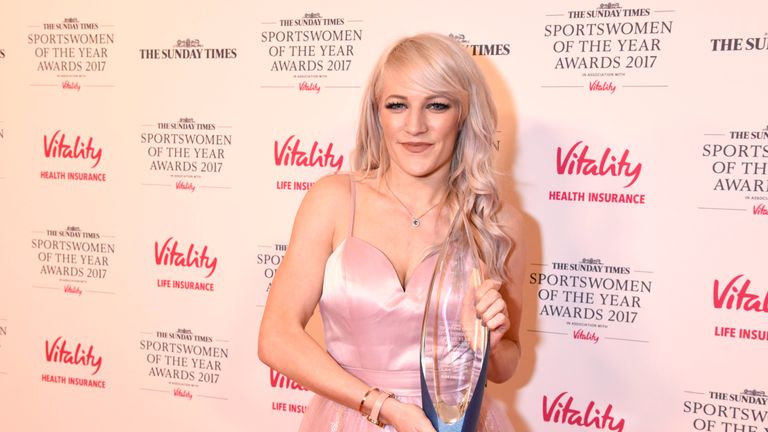 Christie was badly injured when she crashed out of the 1,500m semi-final but bravely took part in the 10,00m heats nonetheless.
Although a subsequent yellow card meant she did not advance, she was proud of her seconsecond-placesh.
"I have got quite severe ligament damage on the outside of my ankle and normally six weeks off the ice is advisable and then you start rehabbing," she said.
"I went out and raced on ligaments people don't even walk up the stairs on! But I raced well and got a second place, and I was so thankful to everyone back home, because I could not have done it without them."