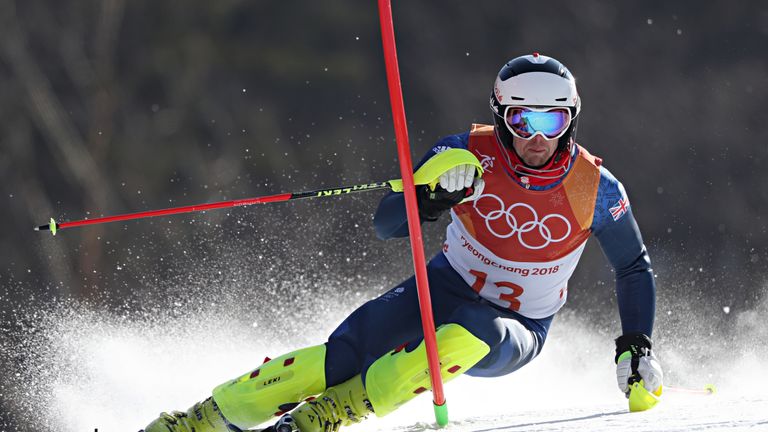 Great Britain's Dave Ryding finished ninth in the men's slalom at the Yongpyong Alpine Centre on Thursday to become the first British alpine skier to crack an Olympic top 10 in 30 years.
Ryding made up four places from his first run position of 13th to nudge into the top 10 and secure the second best result for a British men's alpine skier.
Hot favourite Marcel Hirscher, of Austria, crashed out early on his first run and halfway leader Norway's Henrik Kristoffersen also failed to finish his second run, handing gold to Andre Myhrer of Sweden.
Switzerland's Ramon Zenhaeusern took silver and Austrian Michael Matt the bronze.
Ryding said afterwards he would take plenty of confidence from the veteran status of Myhrer and the man he succeeded as Olympic champion, Switzerland's Mario Matt.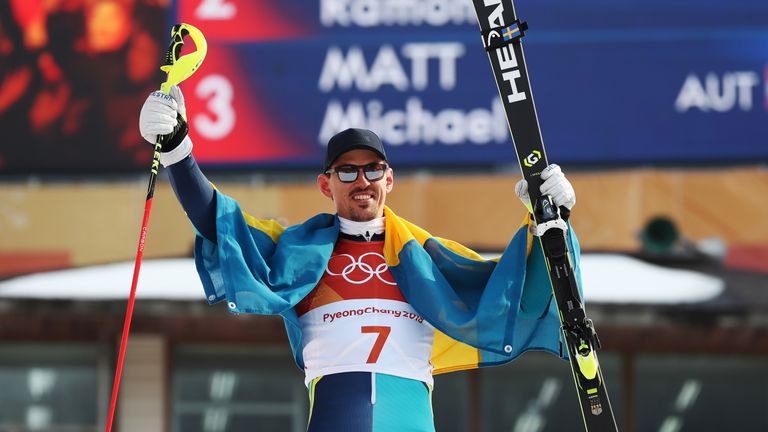 "Myhre is 35 and the last winner was also 35 - at the next Olympics I'll also be 35 so I will try to keep that trend going.
"I came to it really late so I'm still warming up. I'm more than motivated to keep going and keep improving.
"At the start of the day I'd have probably taken ninth. I feel I could have done more but I think a lot of other people do as well. At the end of the day ninth's what I got and I'll accept that and move forward."
Ryding appeared to concede he may have been unduly cautious on his first run, which placed him 13th, 1.16 seconds off the bronze medal position.
Determined to go for broke, Ryding made a small mistake at the top of the second run which would actually make it slower than his first.
It soon became clear how much that minor error might have cost him, as Switzerland's Ramon Zenhaeusern, who started the day in ninth place, only four places ahead of Ryding, jumped up to take the silver medal ahead of Austria's Michael Matt, brother of the now-retired Mario.
"I wasn't that far behind Zenhaeusern and I knew it was within my capabilities to do that but I made a mistake on the first hairpin and those things are costly," added Ryding, who is also set to compete in Saturday's team event.
"I've have a podium in World Cup and there's no reason I can't do it again. I believe I've got it in me, I've just got to make sure I leave it out there all the time."