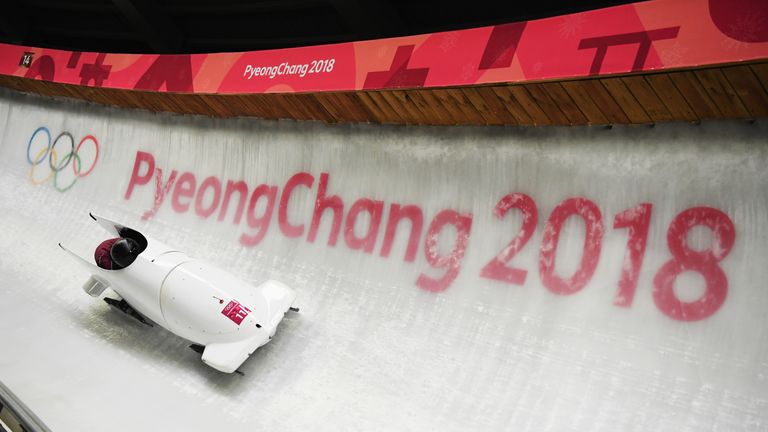 Russian bobsledder Nadezhda Sergeeva has tested positive for a banned substance at the Winter Olympics in Pyeongchang.
The 30-year-old is the second member of the Olympic Athletes from Russia team to return a positive test at the Games in South Korea.
She failed a test on February 18, but a statement from the federation said an out-of-competition test taken only five days earlier had been negative.
Sergeeva finished 12th in the two-woman bobsleigh event alongside team-mate Anastasia Kocherzhova.
Russian bobsleigh federation president Alexander Zubkov said Sergeeva's positive test was for banned heart medication but further clarified it was not for meldonium.
Sergeeva has denied taking any medication and the Russian team says she was not issued with any.
Curler Alexander Krushelnitsky was stripped of the mixed doubles bronze medal he won alongside wife Anastasia Bryzgalova after his B sample tested positive for meldonium.
Russian athletes in Pyeongchang are competing under the Olympic flag after the Russian Olympic Federation was barred from sending a team because of the state-sponsored doping scandal which emerged from the Sochi Games in 2014.
A Slovenian hockey player and a Japanese speedskater have also left the Winter Olympics after failing doping tests.