Pyeongchang 2018 ends with closing ceremony in South Korea
By Sky Sports News
Last Updated: 26/02/18 4:32pm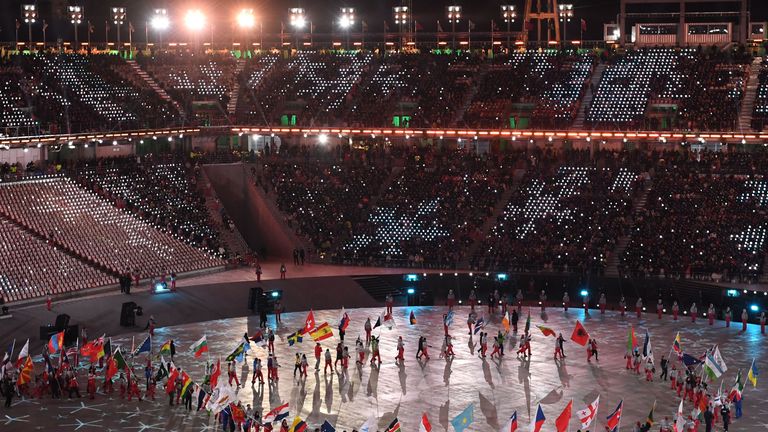 The Pyeongchang Olympics were hailed as the "Games of new horizons" on Sunday as the curtain came down on 16 days of sporting action.
The Games opened on February 9 and were the biggest Winter Olympics of all time, with 2,920 athletes competing for a record 102 gold medals.
Norway topped the final medal table with 14 golds, ahead of Germany, who also had 14 golds but fewer medals in all, while Canada were third with 11 golds.
Hosts South Korea were seventh and Great Britain 19th, with a gold and four bronzes.
The run-up to the Games sparked a noteworthy thaw in relations between North and South Korea, with the North sending a delegation of more than 500 to Pyeongchang, including 22 athletes.
Declaring the Games closed at the Pyeongchang Olympic Stadium on Sunday, International Olympic Committee chief Thomas Bach said they had opened up the Olympics to new athletes, countries, events and technologies.
"I can truly say, the Olympic Winter Games Pyeongchang 2018 are the Games of new horizons," said Bach.
"We are embracing these new horizons. We offer our hand to everybody to join forces in this faith in the future."
During his speech, Bach invited several athletes to join him on stage, including South Korea's gold medallist skeleton rider Yun Sung-bin, North Korean figure skater Ryom Tae Ok, American skier Lindsey Vonn and Tongan skier/flag carrier Pita Taufatofua.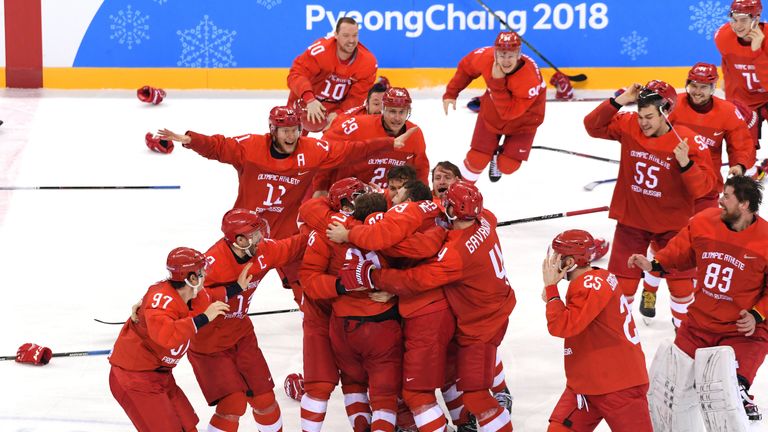 And Bach signed off by calling upon the youth of the world to gather in Beijing in four years' time for the 2022 Winter Games.
South Korean President Moon Jae-in and Ivanka Trump, the daughter of US President Donald Trump, were in the stadium for the ceremony, as was General Kim Yong Chol, head of the North Korean delegation.
The ceremony showcased cutting-edge South Korean technology, featuring a remarkable drone show which mapped out the image of the Games mascot Soohorang, a white tiger, in the night sky.
The show also included roller skating panda bears and performances from K-pop super group EXO and singer CL.
The competing athletes marched into the stadium, many wearing their medals, but the Russian flag was again nowhere to be seen after the IOC decided not to lift the suspension on their country.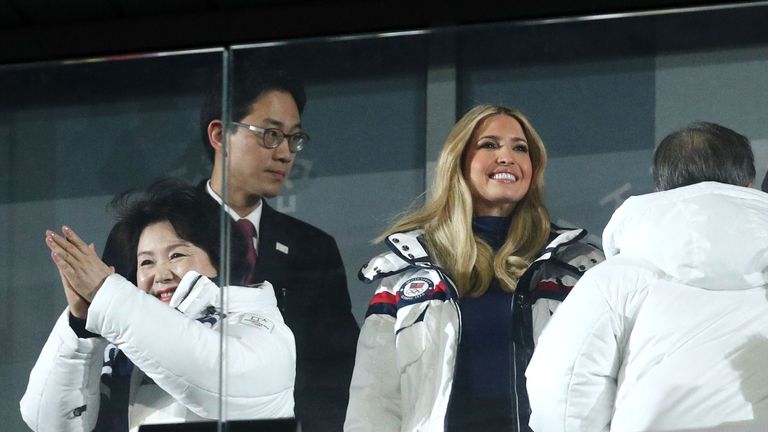 Russians were forced to compete as neutral athletes at Pyeongchang, an IOC punishment following allegations that Russia ran a systematic, state-backed doping programme.
And earlier on the final day, the Olympic Athletes of Russia had beaten Germany 4-3 in a thrilling men's ice hockey final.
Also on day 16, there was a gold medal for Sweden in the women's curling, as they beat hosts South Korea 8-3 in the final.