Skier Marta Bassino fired up after Winter Olympics in Pyeongchang
By Mark Ashenden
Last Updated: 07/03/18 10:45am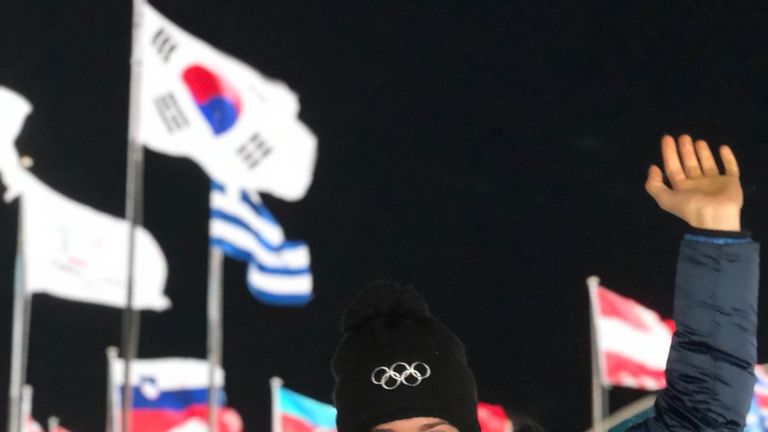 Alpine skier Marta Bassino says her magical experiences at the Winter Games have only made her stronger, despite missing out on a medal.
The Italian Sky Sports Scholar, who turned 22 after the closing ceremony, showed nerves of steel on her Olympic debut as she battled to fifth in the Giant Slalom and 10th in the Combination.
Bassino reveals her thoughts on competing in South Korea, the spirit of the Olympic village and how it's fired up her dreams.
---
How was the Olympics?
It was simply magic. My first Olympic experience was better than any of my expectations.
It was just unique and each moment and emotion will remain with me forever in my thoughts and heart.
Best and worst moment?
The opening ceremony was one of my favourite memories. We waited for hours behind the scenes and then we finally entered the stadium.
I had to stop to breathe! I think I had the same smile and happy face during the whole of the ceremony.
Seeing all the athletes from all over the world reunited under the Olympic spirit was amazing and it was incredible seeing the North and South Korean athletes come together, under a unique flag.
Only in this moment you feel and understand how strong the power of sport is and how it can stop wars, conflicts and any differences.
It's hard to say I had a worst moment during the Olympics. Maybe it was sad not seeing too many people at our competitions and in generally in Pyeongchang. I did expect more tourists and fans.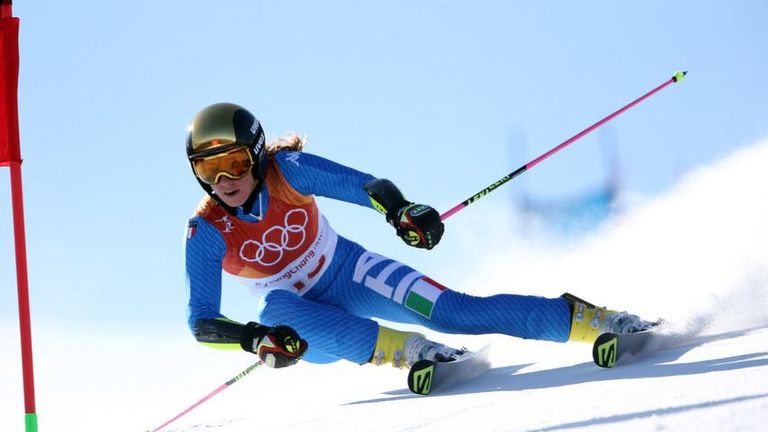 How were your races? Any scary moments?
The Giant Slalom was another unique moment. I have never been so excited for an event and at the same time so focused on myself.
There was such a different atmosphere in the starting area - it was like there was a kind of religious silence.
I had such a great sensation during both of the two runs and I really did my best to try to win a medal.
I know only medals count in an Olympics, but finishing fifth in my first Games was a great achievement and I was really proud of myself. I didn't have any scary moments - only magic ones.
How was the Olympic village?
It was amazing and fantastic experience, staying there with so many different athletes.
I had the chance to see different cultures, habits and train with so many athletes. Everything was really constructive and I learned so much. You didn't feel any competitive spirit, only the Olympic one!
How does it compare to World Cup racing?
It's impossible to compare the World Cup Circuit to the Olympics.
Nothing is the same, only the athletes but not their spirit and atmospheres.
What did you learn about yourself - on a personal and sporting level?
I learned a lot. I'm certainly more confident about myself after this experience and even more sure on my goals and ambitions.
I want to prepare myself and be ready for the next Olympics in 2022. I know my value and I will do everything to achieve my biggest dream ever.
Has it changed your ambitions and feelings about skiing?
Yes, everything became even stronger for me with my ambitions and feelings about my sport.
What are your next targets?
Now I want to focus on my last World Cup races of the season with the finals in Are, Sweden on March 14-18.
I'd love to make some more podiums and make the top 7 in the Giant Slalom's World Cup Ranking. Fingers crossed.