Charlotte Dujardin with top score in opening dressage Grand Prix round
By Andy Charles
Last Updated: 11/08/16 11:02pm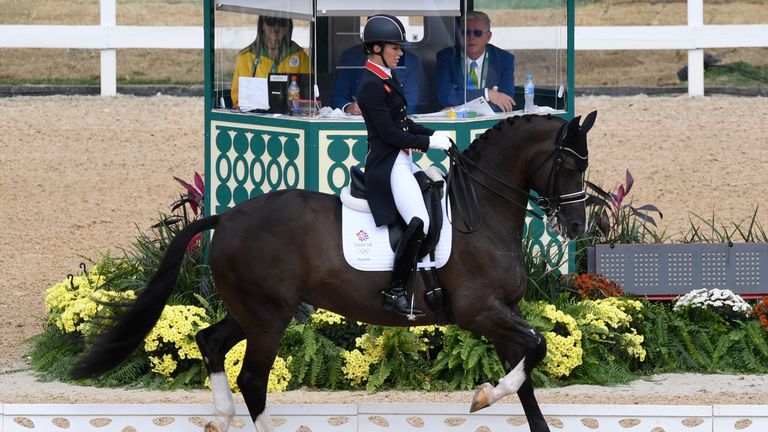 Charlotte Dujardin and Valegro produced a masterclass to top the individual standings after the opening dressage Grand Prix round at the Olympic Games in Rio.
The reigning Olympic, World and European champions scored 85.071 per cent on their first outing in Rio to lead by more than two percentage points and lift Team GB into second place in the team competition behind Germany.
That event concludes on Friday, with Britain lying on a team score of 79.252 per cent. Germany lead on 81.424, with the top six qualifiers completed by the USA, Holland, Sweden and Denmark.
But it was Dujardin and Valegro who again stole the show with a superb performance in the Deodoro arena, receiving huge marks from the judges throughout and a massive ovation at the end of their routine.
Germany's team lead comes down to their top three riders posting the second, third and fourth highest marks in the opening round, led by Kristina Broring-Sprehe on 82.257.
Earlier, Carl Hester had scored 75.529 per cent on Nip And Tuck, who at one point seemed to spook at something on the side of the arena and lose valuable points.
Hester lies 15th overall, while Wednesday's performers Fiona Bigwood (Orthilia) and Spencer Wilton (Super Nova II) are eighth and 25th respectively.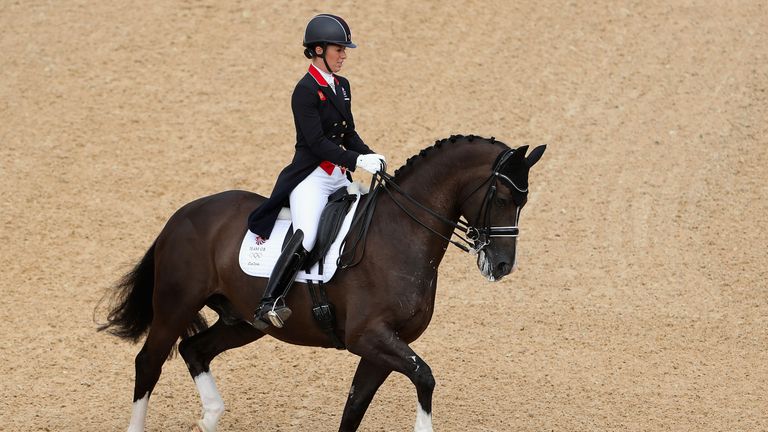 "I think, for me, going in there today was about going in and enjoying it. That was the biggest thing," Dujardin said.
"I watched a lot of people yesterday going in there looking nervous, and I thought for me I've got to go in there and it's my absolute passion, I've got the horse of my life, I've got a top trainer and huge support team around me, so go out there and enjoy it.
"Now we've all been in the arena once, I think tomorrow will be better. Fiona did a fantastic job yesterday, Spencer did a really good job at his first Olympic Games and Carl did a great job. He has not only had to ride himself, but he's been training Spencer, Fiona and me.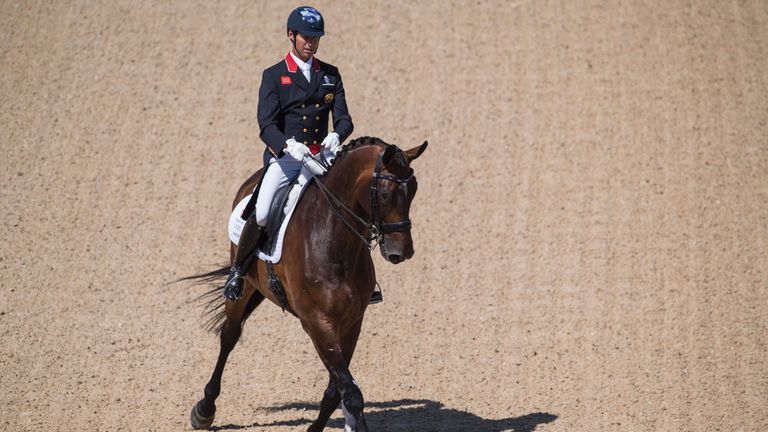 "He has been the rock for everyone. I honestly don't know how he's done it, but he's done it for the whole team and I know for a fact that we wouldn't be where we are today without him.
"London was my first Olympics. It was my dream to get there, and I literally had the time of my life. Coming here, I want to do the same, I don't want to come away with any regrets, I want to go in there and enjoy it and have the time of my life and not think 'I wish I'd done that,' and so far I've done everything I want to do."