Message is 'enabled, not disabled', insists Rio-bound Ryan Raghoo
By Dev Trehan
Last Updated: 11/05/16 4:45pm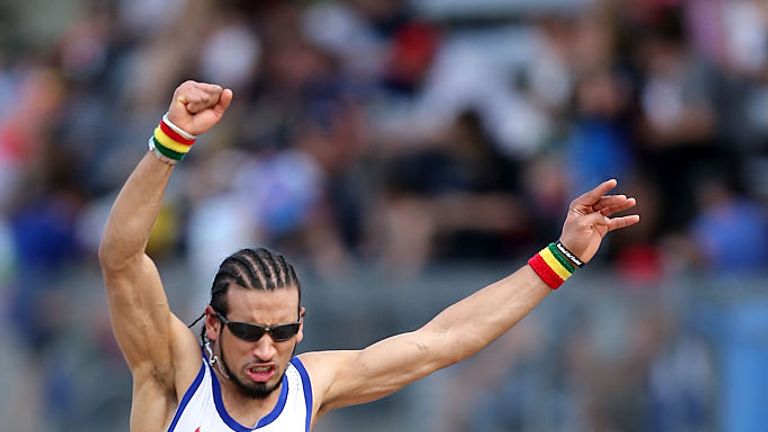 Trailblazing teenage T36 long-jumper Ryan Raghoo hopes his record-breaking achievements can help pave the way for the next generation of disability athletes.
The Brunel University student, who has cerebral palsy, broke the British record at the Queensland Open Championships and now looks set to travel to Rio and become the nation's first T36 Paralympic long-jumper.
He told Sky Sports: "It's a privileged position to be in and I am very grateful to have reached a level in the sport and be the first person in British history to do that. However, it's a position I'm not going to be complacent about.
"For me, it's about the platform once I get there of what I can do to change things for people with disabilities.
"I try to promote and get more people involved in disability sports and that's one of the reasons why I compete. I want to show people it doesn't matter what background you come from, what disability you have, or what start in life you've had, you can still achieve things.
"It's the same message I've been pushing throughout my career and I hope more organisations come on board to help support the message of 'enabled, not disabled', and to empower people with disabilities."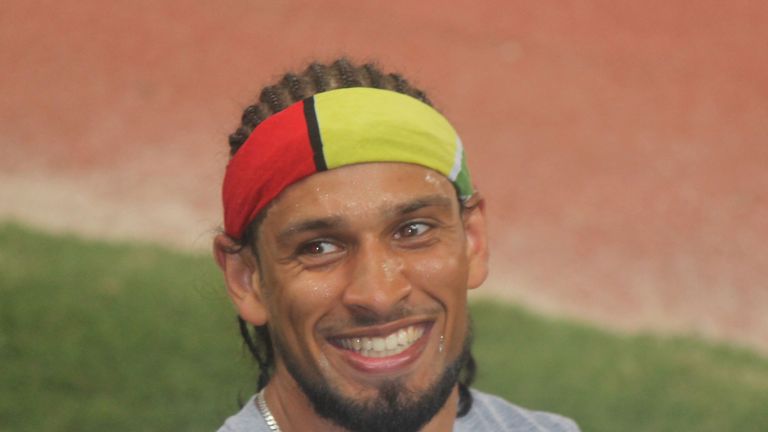 Raghoo proved his performance at Queensland was no fluke by achieving the Rio Paralympics qualifying standard again at a meeting in Talence, France, in April. He jumped five centimetres short of his own British record of 4.61m set in February, making him a virtual certainty to be selected for next month's European Championships.
"I'm probably my own worst critic and to be fair, I was quite frustrated despite breaking the British record because I know I can jump a lot further," the 19-year-old said.
"The British record is just a stepping stone to bigger things and when I started out, I was looking at that record as the first marker on the road to some great things the summer, so it was nice to achieve.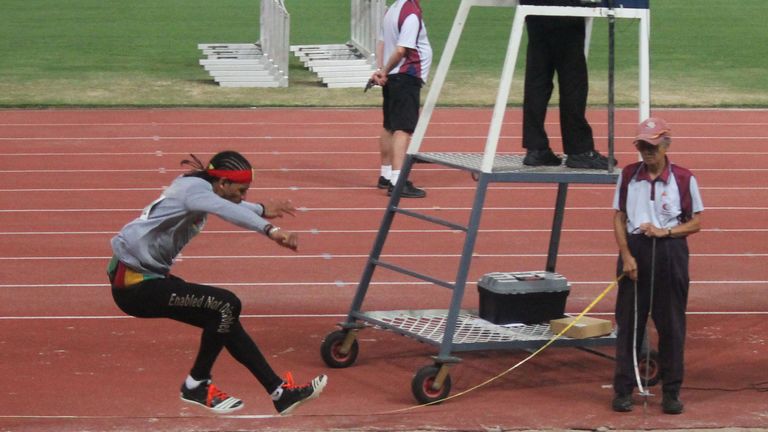 "When I jumped the British record, it also qualified me for the European Championships as well [which no other British athlete has ever done] and I aim to use the Europeans as an opportunity to build for Rio.
"But I also think I don't feel as excited about it as perhaps I should, because Para-athletes get very little recognition, if any, for breaking national records. Maybe it's something I'll be able to enjoy when I look back on my career but it was a good marker to put down."
Croydon-based Raghoo's mother is from India and his father is Guyanese with Indian ancestery.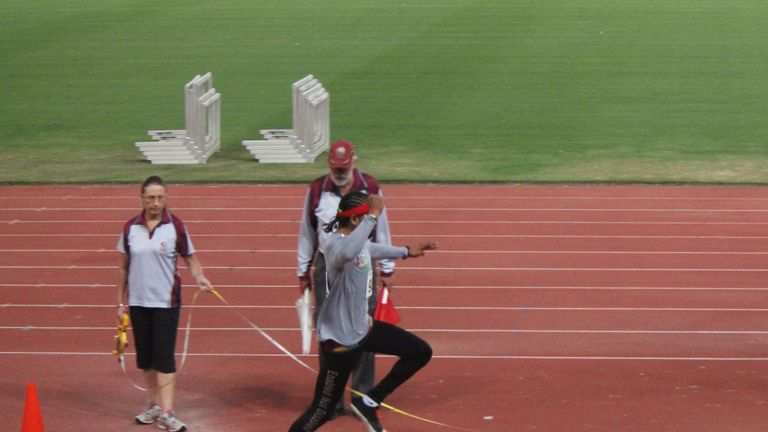 "There are very few ethnic minorities in Paralympic sports, which is one of the reasons why I am so driven to succeed," added the self-funded athlete.
"I'm often asked who my role models were but there was no-one to really look up to from my background. i remember when Amir Khan came through and that was major for the Asian community because we don't have too many superstars on that level.
"I'd certainly like to be able to become a role model but I'm the first to say that I'm still learning. When I speak to people - and I speak to children a lot - they always seek to take something away from my story, so in many ways my journey is an opportunity for me to inspire people."