In focus: Disability Sportswoman of the Year
Live coverage on Sky Sports Mix, Sky Sports Arena and Sky Sports Main Event from 8pm on Thursday, October 26
Last Updated: 23/10/17 12:10pm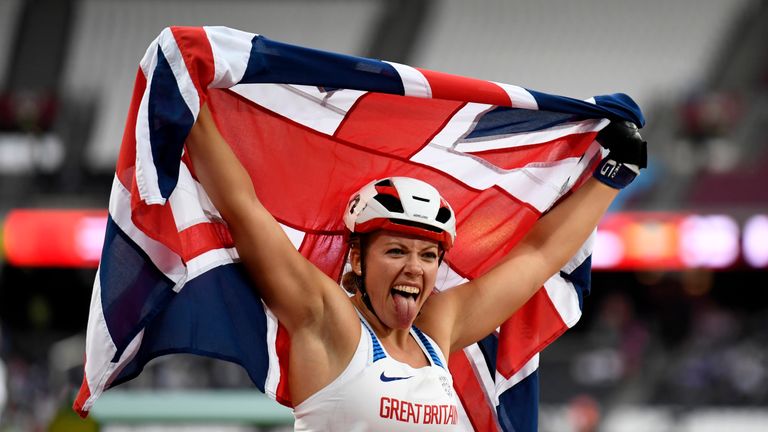 It's been a wonderful year for women's sport and we are profiling the contenders for the 2017 Disability Sportswoman of the Year.
On Thursday night, the sporting world will celebrate a memorable 2017 for British female sport at the 30th Sunday Times Sportswomen of the Year Awards in association with Vitality.
With voting now closed, there are seven categories for which the prizes will be handed out. As well as recognising the achievements on the field, the awards celebrate the outstanding contribution to sport made by elite athletes, coaches, administrators, community volunteers and inspirational women.
Awards Categories
| | |
| --- | --- |
| Sunday Times Sportswoman of the Year 2017 | the ultimate accolade for your favourite Sportswoman of this year |
| Young Sportswoman of the Year | nominees must have been 21 or younger on January 1, 2017 |
| Vitality Team of the Year | celebrating the achievements of Britain's successful collective efforts |
| Disability Sportswoman of the Year | the outstanding performer in a disability sport |
| Community Award | for individuals who have actively engaged with different groups of people within their community through sport |
| The Helen Rollason Award for Inspiration | recognising inspirational endeavour in honour of the late sports presenter Helen Rollason |
| Lifetime Achievement Award | recognising a lifetime of sporting success |
Here we run the rule over the four contenders for the Young Sportswoman of the Year...
Jeanette Chippington (canoeing)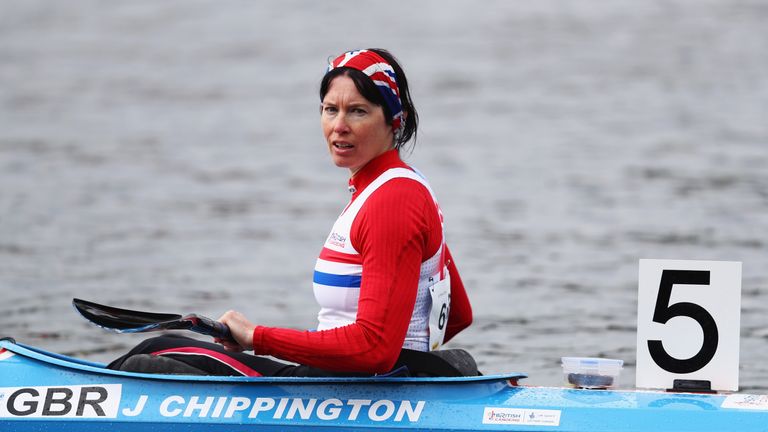 Jeanette is the second GB paddler to complete the season Grand Slam of para-canoe titles. The 47-year-old edged out Russia's Alexandra Dupik by half a second to be crowned the KL1 200m world champion in the Czech Republic in August. This was her 11th Para-canoe world gold.
This latest title adds to the Paralympic and European crowns won over the past 12 months.
Taplow's Chippington has competed in six Paralympics, winning 12 medals (including two golds) and her first medal, a silver, came in swimming in 1988.
She said: "Deep down I really wanted to get my world title back. I lost it last year and took silver, so to get it back is pretty nice. I told myself to treat it like a time trial.
"Completing the Grand Slam is an incredible feat because it's pretty hard to do and you can only do it every four years. It's been quite tough this year but we've only got three years left now to Tokyo - that's definitely going to be my aim."
Hannah Cockroft (athletics)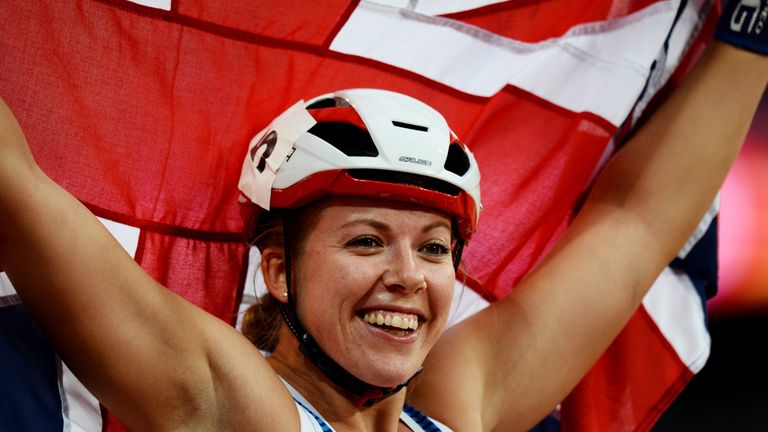 Hannah won three gold medals at the London IPC world athletics championships. The wheelchair racer comfortably retained her three titles won at Doha in 2015 - making her the most decorated senior British athlete in IPC world championships history.
The Halifax Hurricane was successful in the T34 100m, 400m and 800m - the same events she won at Paralympic level in Rio the previous summer.
The 25-year-old set world records in the 100m (17.18 secs) and 400m (58.29 secs). Her performance in the 800m (2:01.77) was a championship record.
She is unbeaten at Paralympic, world and European level for six years, with her last defeat at the world junior championships in Dubai in 2011. In total she has 10 world titles and five Paralympic golds.
Cockroft suffered two cardiac arrests at birth which damaged two different parts of her brain. As a result, she has difficulty with balance and mobility, problems with her fine motor skills, weak hips and deformed feet and legs.
She said: "10 world titles - it hasn't really sunk in yet. I'm so used to taking each race as it comes. Every time I put on this top it's still a massive honour to represent Britain and British Athletics. I want to prove I can still go fast. I just want to keep going out there. I want to prove I can keep going a little while longer."
Sophie Hahn (athletics)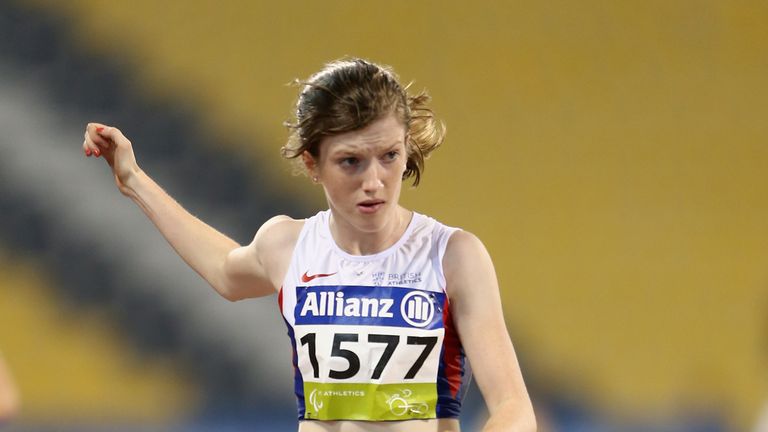 Sophie completed the T38 women's sprint double at the London IPC world athletics championships - both within world record times.
The 20-year-old Paralympic champion cruised home in 12.44 secs in the 100m, shattering her own world record in the process. It was a third consecutive world title over the distance.
In the 200m, Hahn made amends for her two previous silver medals at world level with victory in a world best of 26.11sec.
In total, Hahn, who has cerebral palsy, has won five world titles from three championships.
"I knew I was going well in training so I just thought I'd got to win the gold," said Hahn. "I was feeling really good this week and to get a double world record is phenomenal.
"When I crossed the line I caught a glimpse of the clock and when I saw the time I was absolutely over the moon. In the 100m, I'd like to go maybe 12.3 or 12.2 seconds. I don't want to put too much pressure on myself but we'll see what happens next year. I've trained really hard this year. It's what I've been working for."
She was awarded an MBE in the New Years Honours List.
Emma Wiggs (canoeing)
Emma is the first British paddler to complete the Grand Slam of major para-canoe titles. The 37-year-old from Derbyshire won the KL2 200m at the world championships in the Czech Republic in August with British teammate Nikki Paterson taking silver.
This means she holds the Paralympics, world and European titles at the same time. Jeanette Chippington achieved the feat a day later at the worlds.
Wiggs, who now has six world titles, said: "To get the Grand Slam is unbelievable. This has been one of the hardest ones in the year after Rio.
"I think it's testament to the performance programme we have that my biggest competitors are my team-mates."
Wiggs represented Britain at sitting volleyball at the London 2012 Paralympics before switching to the water.
Aged 18, while sheep-shearing on a gap-year in Australia, she contracted a virus that left her with irreparably damaged nerves in her legs.
She was awarded an MBE in the 2017 New Years Honours list.
You can watch coverage of the Sunday Times Sportswomen of the Year Awards in association with Vitality on Thursday from 8pm with live coverage underway on Sky Sports Mix, Sky Sports Arena and Sky Sports Main Event