Sky Sports Scholar mentor pairings revealed for the 11 athletes
By Mark Ashenden
Last Updated: 23/10/17 1:38pm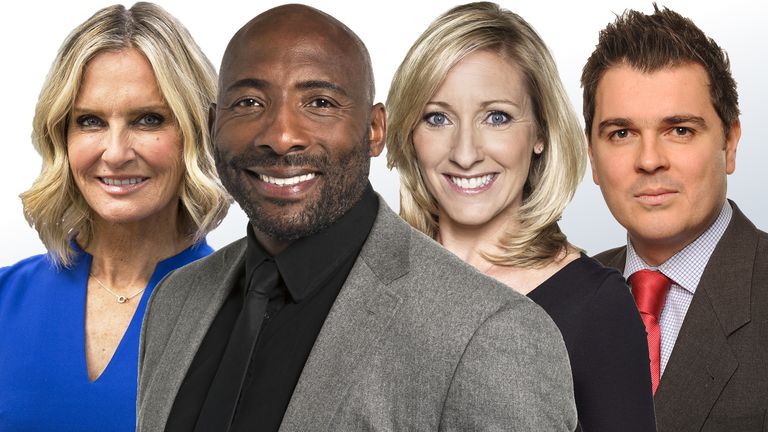 The 11 new Sky Sports Scholars unveiled in September have been each assigned a mentor to help boost and nurture their development.
Sky is committed to the development of sport at all levels and the Scholarship scheme assists Britain and Ireland's most exciting young athletes fulfil their potential on the international stage.
The Scholarship has already helped over 20 athletes and part of the unique level of Sky support is having a mentor from the Sky business offering advice and a different perspective to aid their development in and out of the sporting arena.
On the back of the recent announcement of German tennis star Daniel Altmaier joining the scheme, the 11th Scholar and first from outside GB and Ireland, the mentor pairings are:
Freya Anderson (Swimming) - Vicky Gomersall (SSN presenter)
Emily Appleton (Tennis) - Jacquie Beltrao (Sky News presenter)
Joe Fraser (Gymnastics) - Johnny Nelson (Sky Boxing pundit)
Ellen Keane (Swimming) - Orla Chennaoui (SSN presenter)
Samantha Kinghorn (Para athletics) - Jane Dougall (SSN reporter)
Imani Lansiquot (Athletics) - Lia Hervey (SSN reporter)
Max Litchfield (Swimming) - Geoff Shreeves (Sky Football reporter)
Andrew Pozzi (Athletics) - Geraint Hughes (SSN reporter)
Francesca Summers (Modern Pentathlon) - Tamsin Greenway (Sky Sports netball pundit)
Molly Thompson-Smith (Climber) - Hayley McQueen (SSN presenter)
Daniel Altmaier (Tennis) - Adam Smith (Head of Sky Boxing)
Jacquie Beltrao, Sky News presenter, is delighted to have been linked up with rising tennis star Emily Appleton.
"I think tennis is a very lonely sport so if I can be an objective pair of ears then I'm all ears!" Beltrao said.
"I've interviewed a lot of top sportsmen and sportswomen in their high moments and their low - so if I can pass on anything useful I've learnt I can't wait.
"Emily is so talented and driven anyway so I just hope I can help her in some small way at the start of her journey. So happy to be on #teamapples"