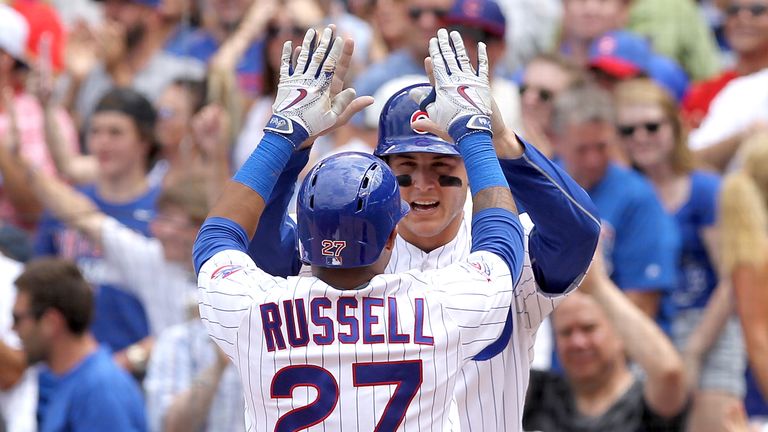 The teams have been announced for next week's annual Major League Baseball all-star game and the Chicago Cubs will be strongly represented.
For the first time in 53 years, players from the same team will fill out the infield at the midsummer classic, Cubs first baseman Anthony Rizzo, second baseman Ben Zobrist, shortstop Addison Russell and third baseman Kris Bryant all having been named as National League starters.
It is only the second time in MLB history it has happened, the 1963 St Louis Cardinals having previously had their starting infield picked en bloc.
Bryant said: "That's awesome, I think it says a lot about the team. Everybody in the infield's having a great year so far."
Centre fielder Dexter Fowler has also been selected, meaning the Cubs are the first team since the 1976 Cincinnati Reds to have five starters in the line-up.
And Cubs pitchers Jake Arrieta and Jon Lester have also been named on the National League roster.
The Cubs are chasing their first World Series title since 1908 and got off to an impressive 47-20 start, although they have slumped a little of late and now have a 52-31 record.
The non-Cubs starters for the NL will be San Francisco Giants catcher Buster Posey and outfielders Bryce Harper of the Washington Nationals and Yoenis Cespedes of the New York Mets.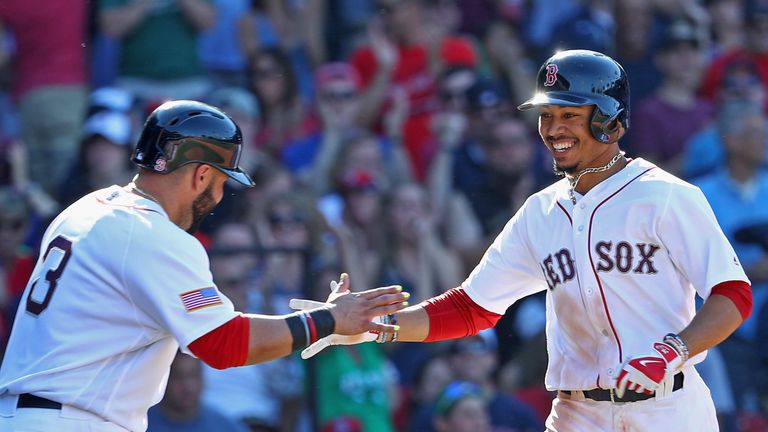 The American League team has four Boston Red Sox players in the starting line-up.
Shortstop Xander Bogaerts and outfielders Jackie Bradley and Mookie Betts will make their first all-star starts, while veteran designated hitter David Ortiz will make his 10th appearance, in his final season of North American baseball.
Two Kansas City Royals players, catcher Salvador Perez and first baseman Eric Hosmer , were also named to the AL starting line-up, along with Houston Astros second baseman Jose Altuve, Baltimore Orioles third baseman Manny Machado and Los Angeles Angels outfielder Mike Trout, who will make his fifth appearance.
The starters are voted for by fans and Perez topped all vote-getters with 4.97 million votes, while Rizzo was the NL leader with 3.24 million votes.
The game takes place next Tuesday at San Diego's Petco Park and the result will determine whether the AL or NL team in the World Series has home-field advantage.