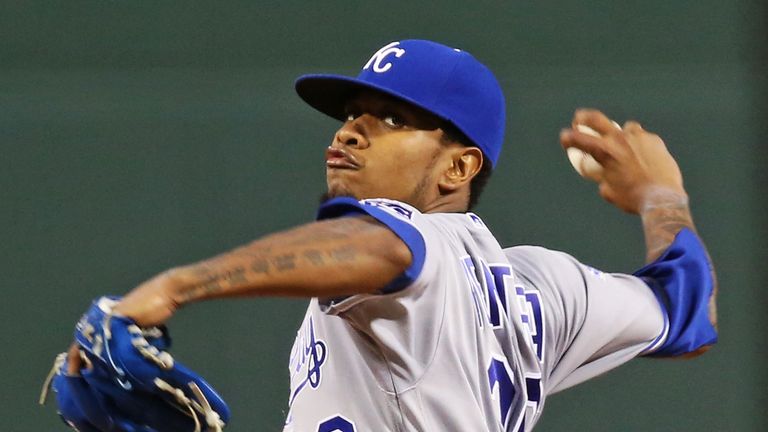 Kansas City Royals pitcher Yordano Ventura has been killed in a car crash in his native Dominican Republic.
The 25-year-old had been a member of the Royals' rotation since he emerged onto the scene in 2014 and was a member of the squad who won the World Series in 2015.
The right-hander signed with Kansas City as an amateur free agent in 2008 and established himself as a future ace by going 14-10 in his rookie season and finishing sixth in the 2014 American League Rookie of the Year Award voting.
Royals vice president of communications and broadcasting Mike Swanson said: "It is with a heavy and broken heart that we confirm the passing of Yordano Ventura."
In an unrelated accident on the same day, former Major League infielder Andy Marte also died in a car crash in the Dominican Republic.
Marte played parts of seven seasons with the Indians, Braves and Diamondbacks.
Marte's agency J.M.G. baseball said on Twitter: "Words can't express the emotions from the loss of our client Andy Marte.
"Gone too soon. A great person on and off the field."