Siobhan-Marie O'Connor denied 200m IM gold at the British Championships by false start
By Mark Ashenden
Last Updated: 22/04/17 9:43pm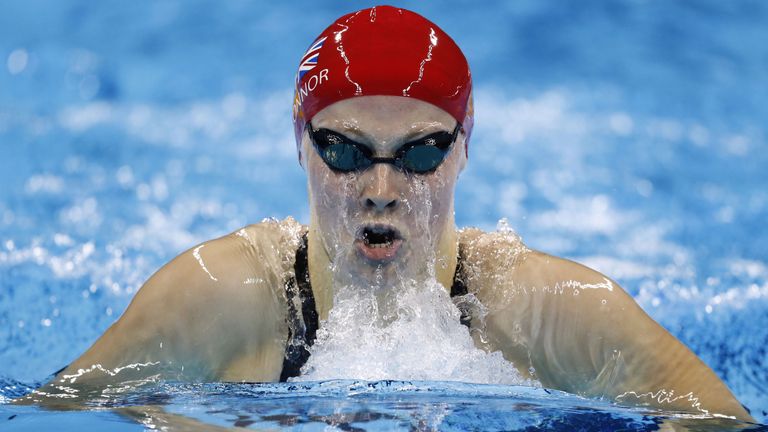 Siobhan-Marie O'Connor was denied a gold medal in the 200m IM at the British Championships after being disqualified for a false start.
The 21-year-old Sky Academy Sports Scholar, who finished two seconds quicker than all her rivals in qualifying, was disqualified and missed out on gold having previously won the race.
She also had to settle for second spot in her two other races earlier in the week. In the 50m freestyle on Thursday, O'Connor just missed out on gold when she finished behind Anna Hopkin.
In front of a packed crowd at Sheffield's Ponds Forge on Friday night, Bath's rising star won silver again, trailing 16-year-old Freya Anderson in the 100m freestyle by just 0.02 seconds.
O'Connor, silver medallist at the Rio Olympics last summer, looked in no mood for losing again on Saturday as she won the ninth and final heat of the 200m individual medley - her favoured event - in 2mins 12.30secs.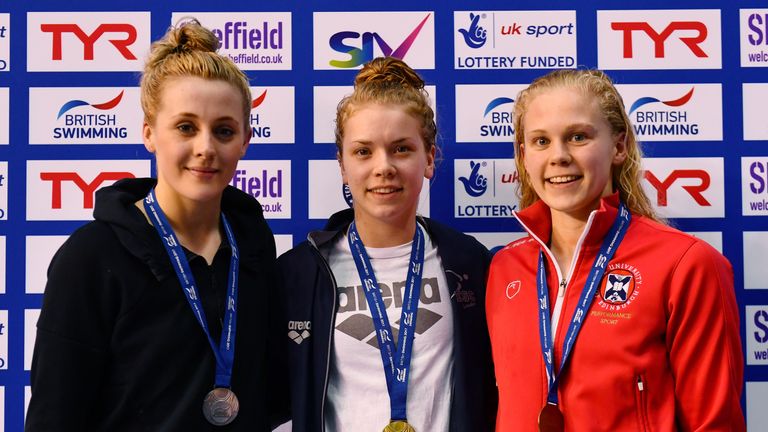 It may have been seven seconds shy of her own British record (2mins 5.13secs), but it was a big warning to her rivals as Abbie Wood and Hannah Miley qualified 120 seconds slower.
O'Connor is starting a new campaign eight months after her glorious efforts in Brazil. Ahead of the Rio Games she won won three medals at the European Championships in London, two relay golds and an individual silver.
And 12 months ago, O'Connor secured three titles at the British Championships in Glasgow.