Swimmer Siobhan-Marie O'Connor rise in the pool boosted by Sky Scholarship and family
By Mark Ashenden
Last Updated: 18/09/17 9:23pm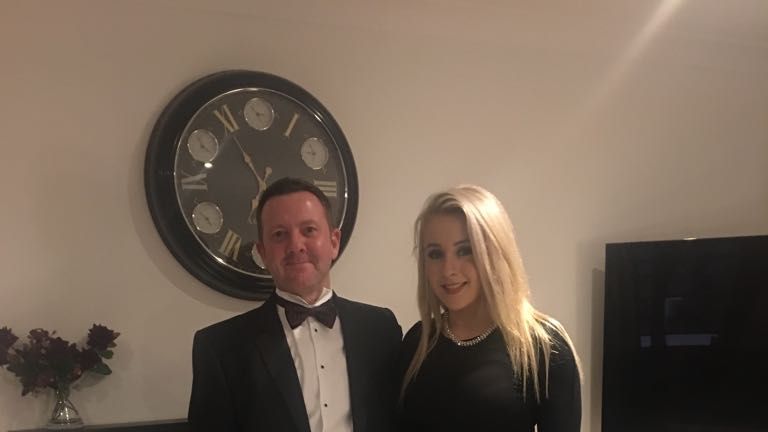 Swimming is a brutal sport at the elite level. Isolating and graft needed by the bucket loads.
Siobhan-Marie O'Connor, who recently finished her Scholarship at Sky, trains twice a day (once on Wednesdays and Fridays), swimming 12km each day - that's the equivalent of 480 lengths of a public pool every day. Plus the gym sessions.
It's no wonder Team O'Connor, comprising of Siobhan's dad, mum and brother (all sport fanatics) have welcomed a bit of support to help steer her through some very choppy waters, in and out of the pool.
The 21-year- old from Bath has already secured a glittering CV. She was the youngest GB swimmer at London 2012. Six Commonwealth medals. Last summer she missed out on an Olympic gold in Rio by a fingertip.
"There's a connection between Siobhan and Sky and they've been brilliant for her and us as a family," says Sean O'Connor, proud father and employed in medical investments.
"They've been incredible and we've all been able to switch off and meet all these phenomenal people. Being a Sky Sports Scholar has benefited her so much and that's been passed on to us.
"We are huge sports fans, we live for sport and you try to bring up your kids playing sport. Being part of the Sky brand, who are synonymous with sport, has been amazing.
"Feeling part of the Sky family has made Siobhan feel very special and boosted her confidence and it's something she's benefited from on a daily basis. That's something she could never get from any other company.
"Tony Lester (Head of Scholarships) has been wonderful for Siobhan as her main mentor. He expects things in return and why shouldn't he because it's a fantastic opportunity. She's been very well supported and funded. There have been no negatives."
In the build-up to the 2016 Olympics, Siobhan's work schedule was obviously immense. That's all part of being a world-class athlete, but it was a particular struggle for someone who has coped with ulcerative colitis (a debilitating bowel condition which wreaks havoc on your immune system) since 2012.
"At times, Siobhan was really unwell and struggled after the Commonwealth Games and also leading up to Rio," Sean adds.
"Tony really supported her. Because of his experience with athletes and the Olympics, he offered loads of advice. There were also a few pressures at times between Siobhan and her coaching team before Rio and that was quite tough and challenging.
"Tony helped a lot with that and his experience was invaluable. We all tried to support Siobhan but Tony was amazing in helping her understand the coach better and how she needed to get through that and focus on herself and not any external influences."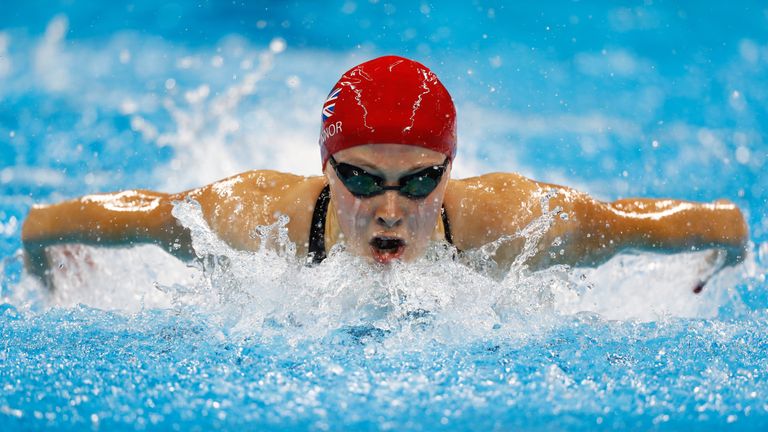 Since she started swimming at seven, she has swiftly moved up through the ranks, from a nervy 16-year-old at her home Games in 2012, to being an Olympic silver medallist last summer and soaking up all the media attention.
"I'm extremely proud of what's she achieved," Sean says. "I always knew she'd be a decent swimmer. Her health has held her back a bit but she deserves everything because of her talent and hard work.
"She hasn't changed as a human being though. I don't think she'd be massively different if she wasn't an elite athlete. She's very driven but developed into a well-rounded human being and generally liked and respected. She probably seems so nice because many people expect her to be an idiot because she's doing so well!
"Sky have helped a lot with that as well because as a Scholar she's been boosted in so many external ways. She's learned to cope with the media, presenting herself in front of a camera and doing interviews.
"She's learned to say the right things at the right time but it comes across as natural for Siobhan. It's not just saying these things, it's making people believe you do mean it - and she does mean it!"
Having prepared for last year's Olympics by swimming constantly for 11 months, Siobhan has understandably taken her foot off the gas over the last year. So what's her dad thinking about her daughter stepping up her workload with Tokyo less than three years away?
"She has struggled and had a long break after Rio," Sean admits. "She moved out of home and that was an upheaval and a distraction to the norm. I've never put pressure on her and always let her get on with it and I've always supported her.
"It's a tough year and she's had three choices. She could retire which I think would be bad because she's got more medals in her. She could smile, wave and make up the numbers and then not win medals. Or she can dig in and go for gold at Tokyo.
"She's told me she's motivated and wants to impress in Japan in 2020. I think she's committed. The big thing is, she doesn't like losing so option two is something she wouldn't enjoy!
"Her and I are identical in many ways - good and bad! Many swimmers struggle on the blocks mentally. Siobhan gets nervous but she doesn't struggle to compete so she's fine on the big days because she hates losing and knows it will spoil her day!
"If she works hard she'll have a good chance of medals. It's up to her. But hopefully she can find a job with Sky one day if she quits swimming!
"She does genuinely feel she'd love to have a go at something in the media though. She knows that when her swimming career does end she'll be motivated and driven enough to do it.
"Sky is certainly something massively on her radar so she wants to keep the doors open for when that happens. But I can't recommend the Scholarship program high enough.
"It's been amazing for Siobhan and the new Scholars need to embrace it. If you pick up the cheque, puff your chest out and think you're just part of Sky and not give anything back then it's a huge loss.
"They won't get the best out of it. They have to work out how they can help out and work out how it's an equal partnership. If they don't then they will miss a massive opportunity."