Sky Scholarship scheme will boost new athletes, says head of scheme Tony Lester
By Mark Ashenden
Last Updated: 29/09/17 3:49pm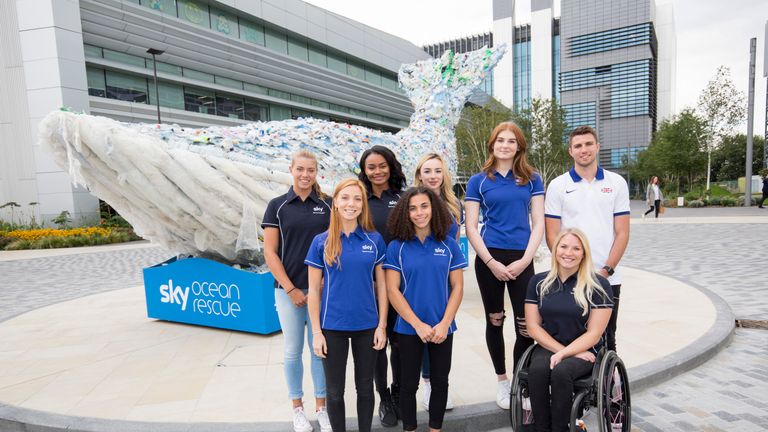 If you were an athlete and Sky invested a load of money in you, providing mentors, media training, personal development and work experience, you might expect there to be something in your contract demanding some silverware in return.
Thankfully, the 10 new Sky Sports Scholars have a man at the helm who understands the psyche and career pitfalls of a professional athlete as a former GB coach.
But do not think for one second that Tony Lester is expecting the new batch of Scholars to spend the next three years taking it easy and looking pretty on our Sky TV boxes.
"My hopes are that they achieve the best they can achieve," said the Head of Sky Sports Scholarships who has guided ex-Scholar Nicola Sanders, Roger Black, Abi Oyepitan and Marlon Devonish and is now embarking on his second phase of Scholars.
"Putting pressure on them with a medal count is old-school thinking. We are investing money in them, we are playing poker and taking a punt on these kids. We recognise their hand is pretty good but it's how they play that matters.
"Everybody who comes to this table has a talent and how this pans out is a crystal ball job. Will I be disappointed if some of them don't win medals? No, I will be disappointed for them. If they are getting this opportunity with all this money and support and they don't optimise it and don't work hard then more fool them."
The new Scholar set includes three swimmers, a gymnast, three track athletes, a tennis player, a modern pentathlete and an indoor climber. Scholars from Italy and Germany are soon to be announced.
It's a compelling varied skillset, not to mention a mix of personalities. Lively, joyous, heart-breaking, gritty, uplifting stories within this bunch are guaranteed over the next three years.
Lester added: "It's a new dawn. We've had nearly four years with the old Scholars and we supported them in many ways but now it's a refresh time with the new kids! It's like a new term at school.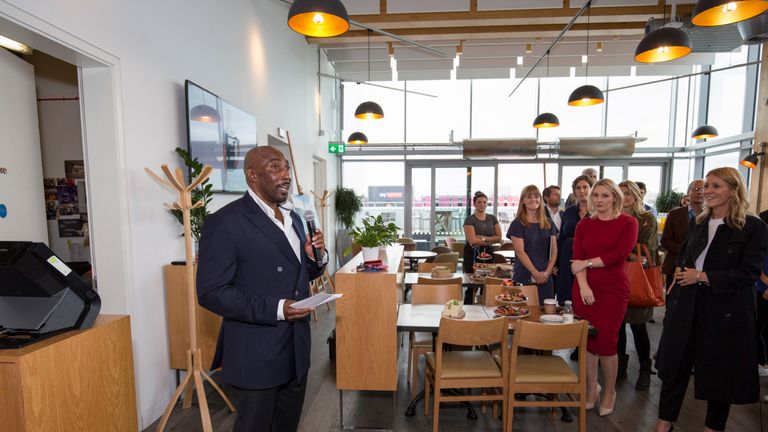 "The Scholar launch (in Osterley at Sky HQ) was such an amazing day and it was great to see so many people from across the business turn up. It's taken time but people really seem to understand now that the Scholarship is an incredible wholesome programme.
"These aren't your normal sports like football or rugby though. In modern pentathlon, you have fencing, horse riding, running! It's an amazing and nuts sport!
"It shows we aren't just looking at what's on a TV screen. It has to be a sport that people recognise and encourages young kids to say 'I want to do that'. If we can have one boy and girl on the roster that inspires others then that's great. These are individual sports and that's so exciting."
Something the new Scholars won't yet fully appreciate is the huge support network and contacts at their disposal.
All of the last Scholars at some stage during their tenure with Sky struggled with confidence or injuries or just needed advice.
"One of our new Scholars has had a rack of fitness issues," Lester said. "From my coaching, I know a governing body will always support you but they are limited. There's not a bottomless pit of money.
"What we can provide is additional money that allows the athlete to self-invest. One of our old Scholars speed skater Elise Christie was able to buy an ice machine that boosted muscle recovery.
"She needed it regularly and it helped avoid waiting in a physio room to use one. I've also told athletes they can see Dr Hans-Wilhelm Müller-Wohlfahrt in Germany. That's a huge luxury and he's a guy who looks after Usain Bolt and the top footballers and athletes when they get injured.
"He's expensive and we can make that affordable and that makes a difference. Our Scholars can self-fund, go wherever for treatment, or they can invest in a nutritionist or psychologist. We are about making a difference and performances are all about making a difference - whether it's 1 per cent or 10 per cent."
Lester's fire for the Scholarship scheme continues to burn deeply and he views the Scholars as his second family. He describes his role as a "grumpy granddad" because he's "old and full of wisdom".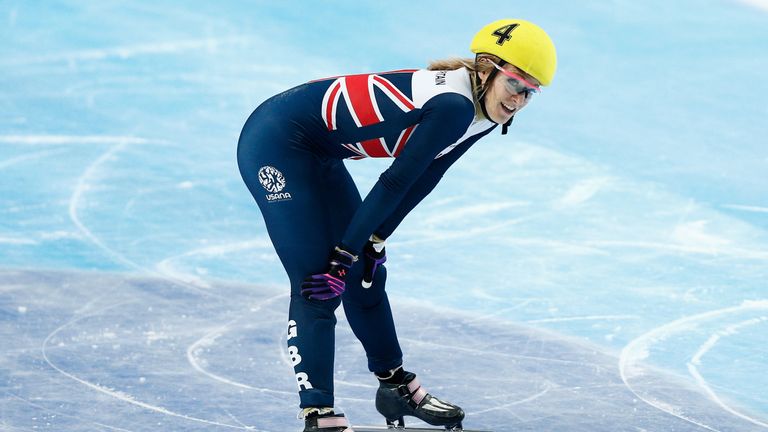 "They are very talented young people and that's the exciting bit," he said. "In three years, you have no clue as to which kid will do what, who will be healthy and get a good run.
"The idea that we get a start with these fresh kids who have already had a glimpse of success - be it a European or GB medal or a fourth in an Olympics - is thrilling.
"With our support we can give them a bit of stardust and that's amazing. If they are excited and we are excited then it has a major knock-on effect and we will all be looking out for them.
"There's no pressure though and it's my job to reinforce that. The Sky business is not looking for 10 golds or 10 medals. We are looking to see how we can tell the story of their journey and what difference we make.
"That's the only pressure they have but that's not pressure! They can embrace that and utilise it.
"Knowing Sky is behind them and supporting them and seeing them progress - that's no different from parents or a coach or family. You want what's best for your kids - these are our kids for the next three years!"