Swimmer Freya Anderson on a testing and rewarding Colorado training camp
By Mark Ashenden
Last Updated: 21/02/18 3:30pm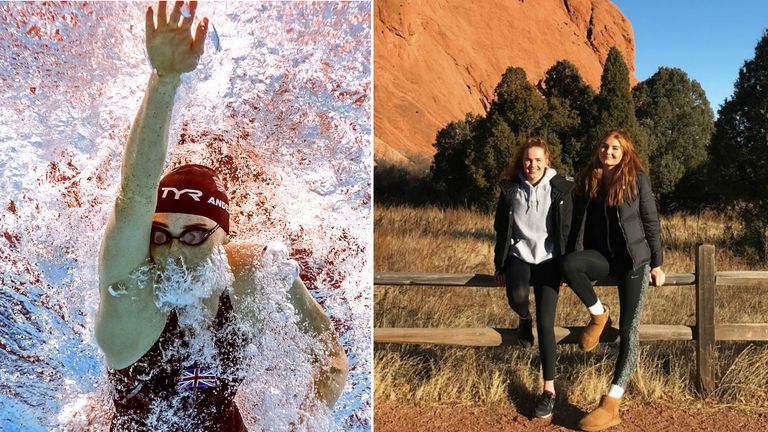 Altitude sickness was no fun for swimmer Freya Anderson in Colorado, but food halls, mountains and rehab made it a trip to remember.
Being surrounded by snow and incredible training facilities was perfect preparation with the Commonwealth Games in Australia fast approaching.
The 16-year-old Sky Sports Scholar on her American travels...
---
I've just come back from three weeks in Colorado Springs with the GB team at the United States Olympic Training Centre.
It was a mile above sea level and we got stuck into altitude training. This helps to create more red blood cells and so when you get to sea level back home, oxygen production becomes easier.
But while you're up at altitude the haemoglobin in your blood plummets making it really hard to breathe and exercise!
During the first two weeks, I found it quite difficult to breathe and suffered from altitude sickness, which wasn't great.
My main reason for going to altitude was to get my back injury under control by being surrounded with world-class equipment and a great support team.
My three-week plan included clocking up the distances in the pool, plus rehab sessions and land training sessions.
My goal was to go from swimming five sessions a week totalling 20km to 10 sessions a week totalling 40km.
It was daunting at first but we made sure I eased into it gently. I was definitely surprised I managed to do it eventually!
I had a few minor issues with my back during the camp which scared me as I made so much progress and I thought that everything was ruined but it all worked out in the end.
The facilities were so good. The pool was amazing, even if it was really cold, and the gym was insane!
The entire training centre was massive and it catered to every sport, and we even got to go into the gymnastics hall to do some gymnastics as pre-pool which was different but very fun.
The food hall was also amazing. My favourite part was the grill where the chef would cook whatever you wanted from the menu. That was definitely different to my normal lifestyle!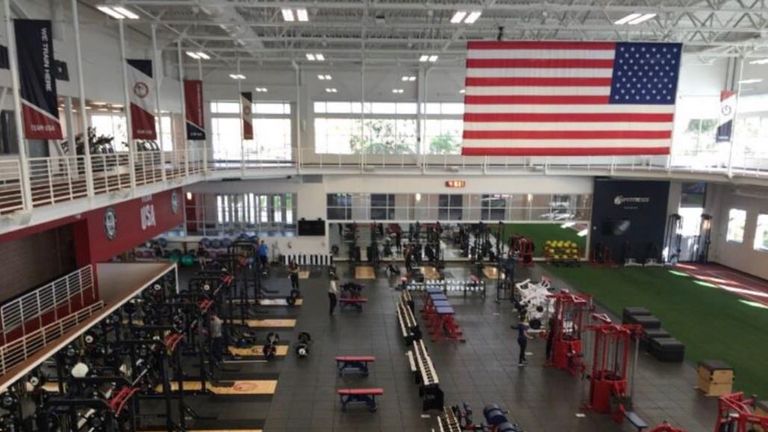 The camp was very busy but we still managed to get time to explore Colorado. One Wednesday the team went out to the Garden of the Gods park in Colorado Springs, which was just amazing.
We managed to go on a nice sunny day, which seemed rare considering it was minus 16 the day before and snowing!
The park was really cool. There were these massive red rocks which we got to explore - it was a great way to spend our afternoon off.
The next week we took cars up the famous Pike's Peak which was great but took a really long time to climb. The views were amazing. On our other days off we went around the local mall for some shopping.
Having come back home, I already feel stronger and more confident with my rehab and managing my injury, so things are finally looking up.
The British Swimming Championships are at the start of March in Edinburgh and I'm looking forward to racing there and hopefully my back will be able to handle it.
On March 23 I'll be heading to Australia for the Commonwealth Games. I cannot wait.