World title contender Ruqsana Begum fighting for coach and community
By Dev Trehan
Last Updated: 14/02/16 8:12pm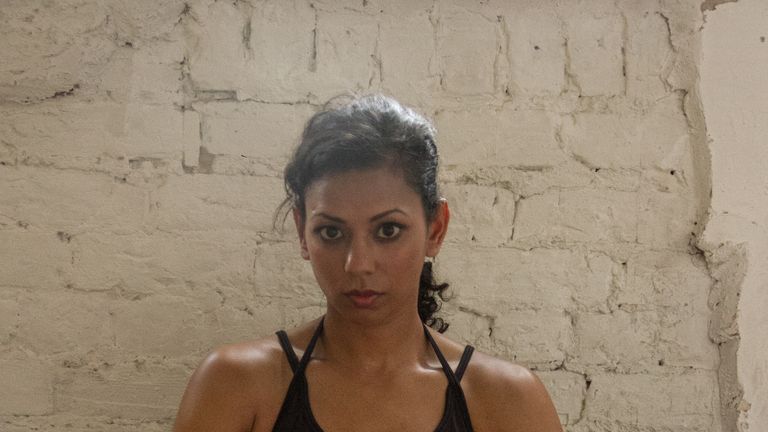 British kickboxing champion Ruqsana Begum admits she is fighting for more than a world title after revealing her coach is terminally ill with cancer.
The 32-year-old British-Bangladeshi fighter challenges Sweden's Josefine Lindgren Knutsson for the World Kickboxing Association 48kg title in a rearranged contest scheduled for April 23.
And two-time world medallist Begum, who is also a European Muay Thai champion, hopes she can fulfil the wish of long-term coach and mentor Bill Judd and become his last world title-winning fighter.
"I'm definitely fighting for something extra when I fight for this world title," Begum told Sky Sports.
"Bill has been my coach ever since I first started kickboxing at the age of 18. I'm really close to him, I trust him and he is the one I want in my corner when I fight for the world title.
"He has always been by my side and his illness has had a huge impact on me. It's hard sometimes when I walk into the gym and now I just want to go out there and make him proud.
"Bill is still playing an active role in my preparations at the moment because he wants me to be his last world champion.
"He is hanging in there just for me although I'm still reliant on other coaches. But his knowledge of the game is exceptional. It is almost impossible for me to find another coach with the same level of expertise that he has."
"Whatever the circumstances may be I have to get through this. I have to be professional about it. That's what professionals do, they get on with the job in hand."
Begum is an ambassador for the charity Sporting Equals who strive to promote inclusion and diversity in sport.
"They help people from ethnic minority backgrounds in sport, like myself, by providing a platform to rise and excel and do the best that we can do," Begum said.
"That helps sportsmen and women get the recognition and support that is so vital for them to enhance their careers.
"Now I hope I too can make a difference for the community at large because if I win this world title it is going to inspire so many young females and so many people from ethnic backgrounds, particularly Muslim females.
"Hopefully I can go and do the job and help others reap the benefits of sport."