WATCH: Female skateboarder Stefani Nurding reveals Olympic aspirations
By Dev Trehan
Last Updated: 07/03/17 3:08pm
Nicknamed the 'Concrete Chameleon', Stefani Nurding was a snowboarder before she tried her hand at skateboarding while working in Newquay one summer.
Now the Devon-born skateboarder and fashionista has aspirations to represent Team GB at the 2020 Tokyo Olympics.
Skateboarding is one of five new sports - along with karate, surfing, sports climbing and baseball/softball - that will make their Olympics debuts in Tokyo in three years' time.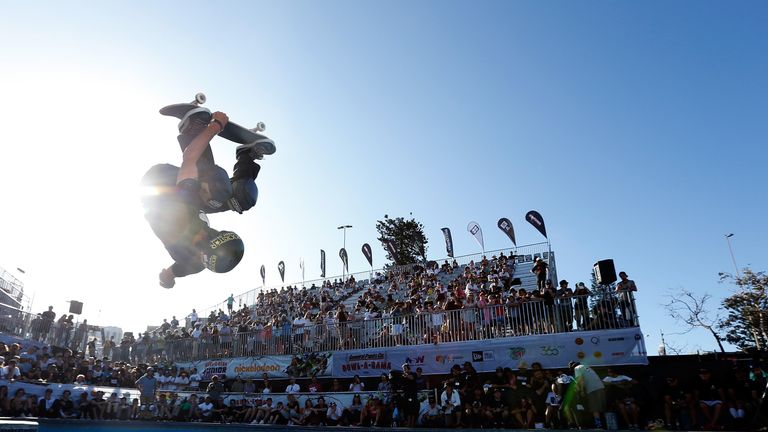 With its roots dating back around 70 years, skateboarding has evolved in recent decades and there are now hundreds of dedicated skateparks open across the globe, helping to service the millions of skateboarders worldwide.
There are dozens of parks in the UK and Sportswomen went to one in Essex to meet Devonian and Olympic hopeful Nurding.
Click on the video at the top of the page to see Nurding in action as she talks us through her journey in skateboarding and her hopes for the future.