Head of Sky Scholarships Tony Lester on great opportunities awaiting new athletes
By Mark Ashenden
Last Updated: 19/09/17 7:30am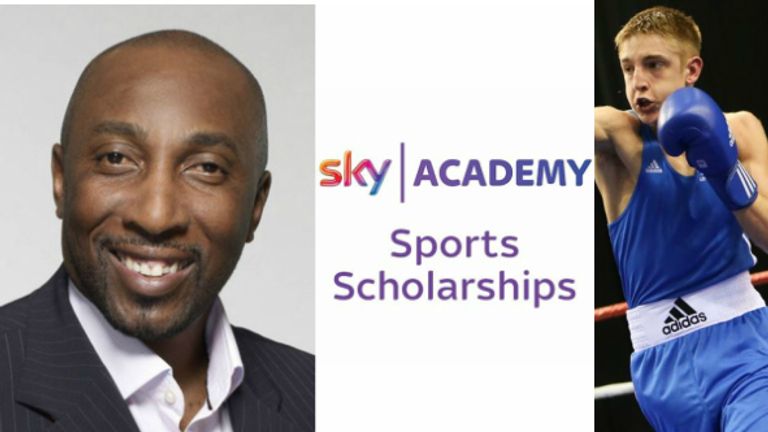 We are only a few weeks away from unveiling the new batch of Sky Sports Scholars.
At the end of June, Sky waved goodbye to the 11 athletes after four years of support and now another new era beckons for the Scholarship scheme.
Having experienced all the highs and lows of their emotional journeys, Head of Scholarships Tony Lester is gearing himself up to assist the development of a new group of talented young sport stars.
---
We are almost there with deciding the new Scholars and we've had a very strong panel across the Sky business helping the selection process. I cannot wait to get started.
We'll have 14 athletes with two from Italy, one from Germany and one from Austria and all of them have an amazing standard and incredible potential.
The difference is that these kids have had an opportunity to see what the current Scholars have been doing with their blogs, video and other content and they understand how good this gig is at Sky.
I felt really bad saying no to the other applicants because they are all really good kids but we aren't giving these places away light-heartedly.
I'm really passionate for the new guys. I want them to really embrace what Sky is giving them and if they do that then they can have a super ride.
It's all about engaging. If they choose to be stand offish, take the money and go missing it won't last long - I'll be keeping an eye on that behaviour!
It's been a huge learning curve for us at Sky over the last few years though and we'll be looking at what we did well and not so well. We have to be reflective and see how we can do better. Part of this is wanting to challenge the athletes more.
I feel the last batch got an easy ride sometimes! Getting this Scholarship is an amazing opportunity and they'll need to give back a bit more. We'll make it very clear to them what's expected like writing blogs or doing video or just getting busy across social media.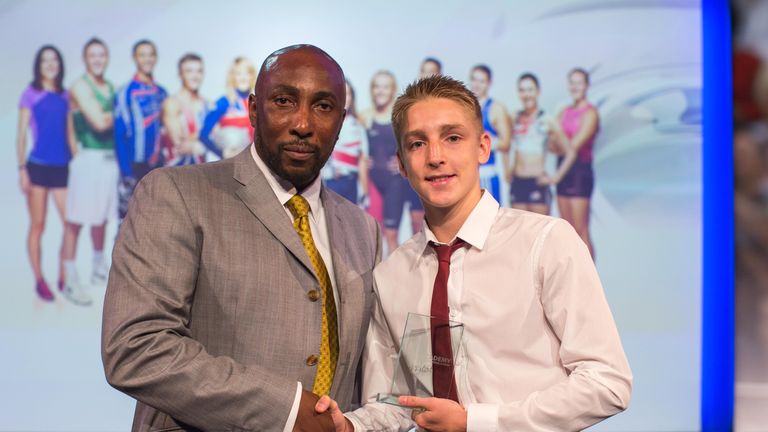 These new guys should all be having aspirations to be a scholar of their own sport. Ultimately a scholarship is all about learning - the academic side is so important.
You need to know what your rivals are doing, where they fall apart or perform well. You need to understand what makes them tick and use that as ammunition to beat them.
This is reflective learning and will allow the Scholars to step back, analyse and criticise their own experiences to help them improve future performances.
This could be finding out where the best facilities are or where the best track in the world is. It could be understanding their sport's biomechanics, or knowing what nutrition works best for them.
That is real understanding of the sport. How can they be better by finding that extra five per cent? We really want to explore that side and one way for us to achieve that will be encouraging them to record their training activity.
They've got phone apps now to do this - it used to be diaries in my day! They can write down wind conditions, temperatures, diet or the number of reps. They can compile all this data and later in the year they can work out why they performed in a certain way or how they got quicker.
The new Scholars will have to submit three pieces of work over the year based on their reflective evidence and they will eventually have a complete package of what they've learned on their Scholar journey.
The super smart athletes will find this easy. Those not so academically gifted will still leave the Scholarship knowing about what boosts their performances. All of this helps to create good habits.
All we are trying to do is make sure they become more rounded individuals. We're not trying to be their mums or dads or change their lives so they become robots.
In sport the journey ends very quickly but they need to understand that there is another life after sport.
There's the media, punditry or working behind a camera. We will give them the tools as best as we can as a business saying 'try this, you may like it'.
Former Scholar and boxer Jack Bateson, who's now looking to turn pro, loved his work experience with us when he visited Sky's outside broadcast team. He saw behind the scenes in the TV trucks and he just couldn't believe it.
When you see all the cables and everybody working hard to put a show on it's just mind-boggling. You get a load more respect for what goes on and you understand there's some very important stuff going on to help entertain people at home.
The Scholars all love the work experience and they understand why it's important.
That's just a small part of what's in store on their four-year journey at Sky and I cannot wait to get to know the new Scholars and watch them progress with a bit of extra help from us.