Modern pentathlete and Sky Scholar Francesca Summers on studying and training in Paris
By Mark Ashenden
Last Updated: 02/12/17 10:10am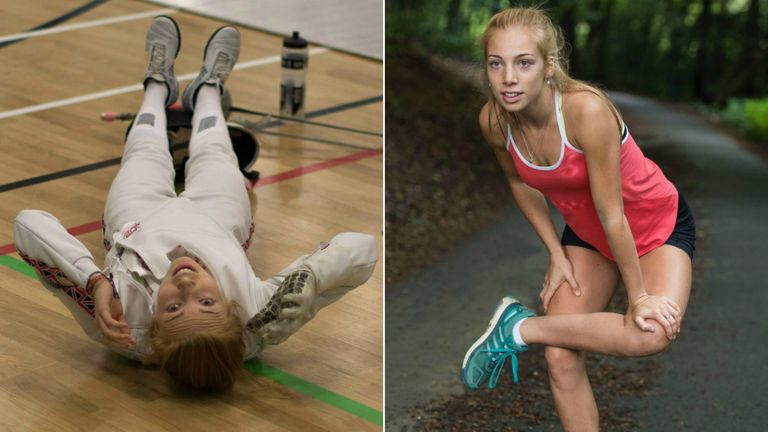 Francesca Summers spends all of her time sticking sharp metal pointy objects at cloth.
Long hours sewing designs for her own sportswear is a key part of her fashion degree, while swinging an epee in fencing is crucial for her development as one of the country's top modern pentathletes.
The 21-year-old Sky Sports Scholar from Dorking discusses her career juggling while studying in France...
---
I am currently getting stuck into my training phase that people like to call winter training!
It's where I try to get as many miles and hard training sessions in the bank as I can. There are always ups and downs and this part of the season is to focus on finding ways to overcome these obstacles.
As some of you will know, Modern Pentathlon involves five sports - running, swimming, shooting, fencing and horse riding….so it's a lot of training.
I'm also in my last year of fashion design at university in Paris, so quite frankly there aren't enough hours in the day! But I wouldn't have it any other way.
It's better to be busy and there is nothing better than being able to do both my passions alongside each other. While I am lucky to be studying in beautiful Paris, one of the main reasons I moved to France was for the world-class fencing training.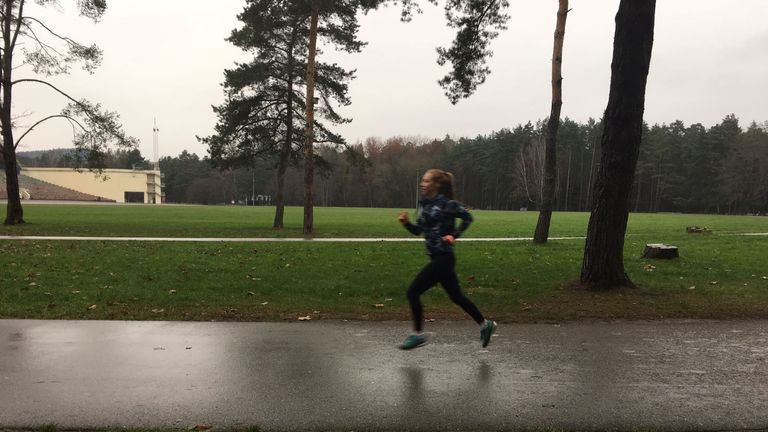 So several days a week I wake up when the city is still sleeping and trek down (almost always sprinting to the train station as I am running late!) to my fencing training outside of Paris.
Because of my studies I am not training as much as I would like to at the moment, but getting a degree is something we need to do and I'm almost there.
So I've made the weekends my training days and now my Monday has become my 'Sunday'.
Monday is full-on at university. At the moment I am creating my own collection which is mandatory in the third year, so I get to create and design something which interests me and of course I've decided to do sportswear.
It's not the same old 'ready to wear' stuff, it's going to be chic sportswear, so from draping, to designing, pattern making and sewing - lots and lots of sewing! I'm beginning to create garments which present a bit of 'Francesca Summers'.
Although I enjoy my studies, my Fashion Design degree is very time consuming. Being an athlete I get the best of both worlds, fashion takes my mind off sport and vice versa.
Tuesday is my favourite day of the week because it's my training day. I don't worry about university work or anything else, I just get focused on what I love, dig in deep and get the training sessions in the bag.
Nothing beats the feeling when you've completed all your training sessions for the day and you head home feeling accomplished and ready to watch another episode of your favourite TV series, even though you have a million different and more important things to do! I've started getting into Reign and can't stop!
I've been trying out some fencing competitions as training and part of this I attended the first fencing World Cup of the season in Estonia.
Being immersed in the fencing world for the weekend was great. Being surrounded by the top fencing athletes from all over the world has definitely highlighted several areas for me to work on.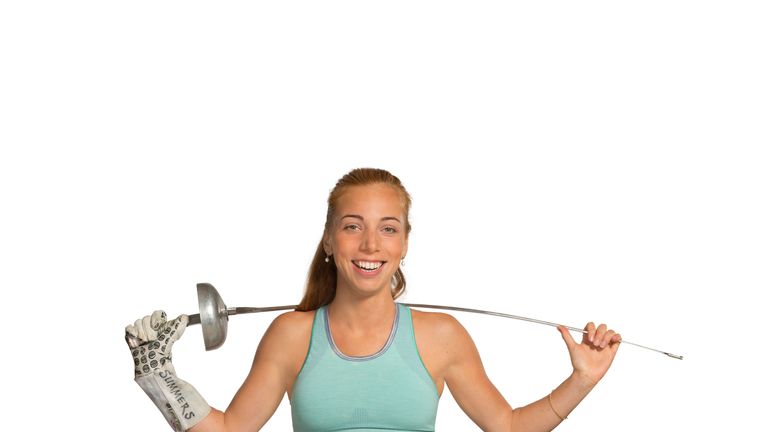 In sport we are always learning. Just when you think you've overcome an aspect you've been working on it comes backs to say 'hello'. So we add it to the list of things we need to work on and slowly bit by bit we cross them off.
I returned home to England recently for another 'fencing weekend' and competed in the British Team National Championships. This was entirely for training purposes, but it was nice to see some areas of improvement and even better to become Team National champions.
This competition really boosted my confidence and has highlighted that I am heading in the right direction, which is always a nice feeling.
The brief return to home soil was lovely as always and being home always refreshes me - even if it is only for two nights.
The home cooked food and of course the fluffy cuddles from my not so little Swiss Bernese Mountain dog puppy always leave me feeling rejuvenated and ready to attack a new week of training and learning.