Great Britain's Bianca Walkden targets Tokyo 2020 gold
By Katie Shanahan
Last Updated: 23/12/17 11:26am
British taekwondo world champion Bianca Walkden could not have asked for a better 2017 with her eyes now fixed on getting her first Olympic gold medal in Tokyo.
The 26-year-old from Liverpool became the first athlete from any nation to win all four Grand Prix events in the same calendar year and claimed the +67kg world title in June.
But, the one medal Walkden is determined to win is Olympic gold, after missing out on 2012 and getting bronze in Rio.
"For me to come out with bronze, I didn't want it to define me as just getting a medal," Walken said. "I want to be known as being the best in the whole weight.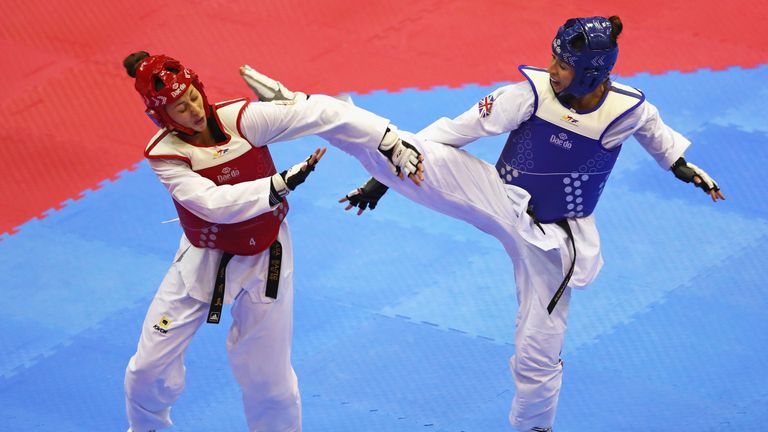 "But, I think that has helped me push out even more, and even if I had won, I would still have gone for it in the World Championships.
"But maybe I was teasing using Rio and now I can hopefully get gold in Tokyo."
Walkden's achievements have been recognised alongside some of this year's finest athletes, after getting nominated for the BBC Sports Personality, finishing 10th with 13, 962 votes.