Modern pentathlete Francesca Summers on festive training and being on Italian TV
By Mark Ashenden
Last Updated: 09/01/18 10:34am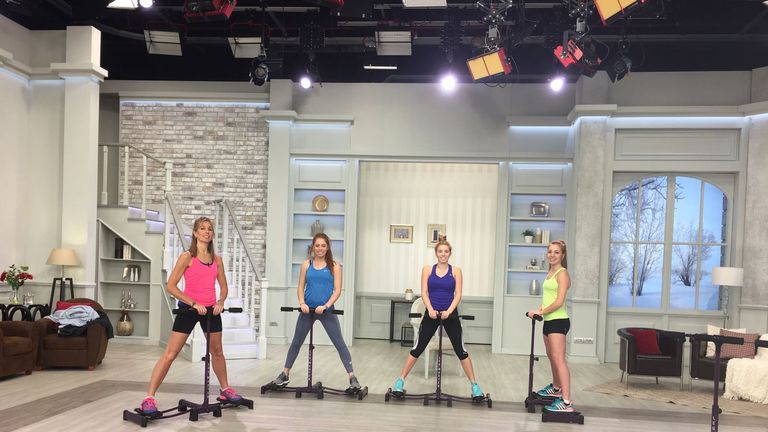 Late-night sprints down a country lane for last-minute gifts is not the usual training regime for a top athlete.
Her four sisters may have to be asked if the presents were OK, but modern pentathlete and Francesca Summers seems to have had a very productive festive season.
A rare feast on the big day, mince pie making and starring on Italian TV. Just another ordinary Christmas for the 20-year-old Sky Sports Scholar from Guildford.
---
Nothing beats being home for the holidays. One of the highlights, other than the huge amounts of mince pies I've been making and consuming, is being reunited with my four sisters.
Since I'm studying in Paris and my second sister is studying in the United States, Christmas is an opportunity for all five of us to be back together, gossiping, giggling and catching up.
So with five girls, it means a very busy house, but, as you may know by now, for me busy is better. The great thing about everyone being home is that I have several training partners, so no more lonely runs!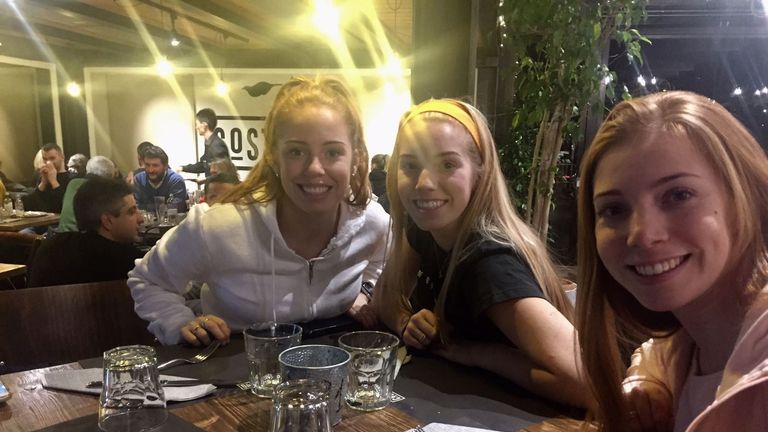 Christmas is such a busy time as it is but since living in another country, being back home in the UK is my chance to catch up and see my close friends which have stuck by me through the rollercoaster of being an athlete.
But in between the training, catching up and the mince pie making, I also had to somehow squeeze some last-minute shopping in.
A large family means a lot of Christmas presents and to get everything done, I have to admit to a few late-night runs, up and down the lane, and yes I was mean enough to drag out my nine-year-old sister with me (she does pentathlon to).
She also insisted on bringing our one-year-old Swiss Bernese Mountain dog with us. But it's Christmas and the more the merrier, so off we ran with two head lights and a puppy dog who wouldn't run without a cheesy stick every 100 metres! (He takes after my dad and is a massive cheese lover!)
As every athlete knows, Christmas doesn't stop us training. I can't be the only one who had been waiting for Christmas Day, not only for the presents but for the food.
After all the present exchanges I shoved on my trainers and went for a run with my other half, through the fresh-aired Surrey hills, focusing on all the food I was about to eat. Nothing beats a reward like a Christmas dinner!
After Christmas, I spent the last few days of 2017 in Milan with my mum and two sisters on a TV shopping channel called QVC, selling a piece of fitness equipment invented by my dad called the LegMaster which helps to exercise your legs.
When I say selling I mean my mum was presenting and we (myself and my sisters) were in the background modelling, trying not to make each other laugh! If we caught each other's eye, it was our job to obviously smile like we were having the time of our lives!
The equipment works on strengthening and toning your inner thighs, so after a whole day of shows, tired legs was an understatement.
But it was great fun and I totally loved spending time with my sisters and my mum, rounding off the year with a bunch of new memories (and stronger inner thighs) which I will take with me into the New Year.
I hope everyone has had a happy New Year and is feeling refreshed and rejuvenated. I'm now back to training and focusing on 2018.