Francesca Summers on Modern Pentathlon World Cup and soaking up Los Angeles
By Mark Ashenden
Last Updated: 06/04/18 12:05am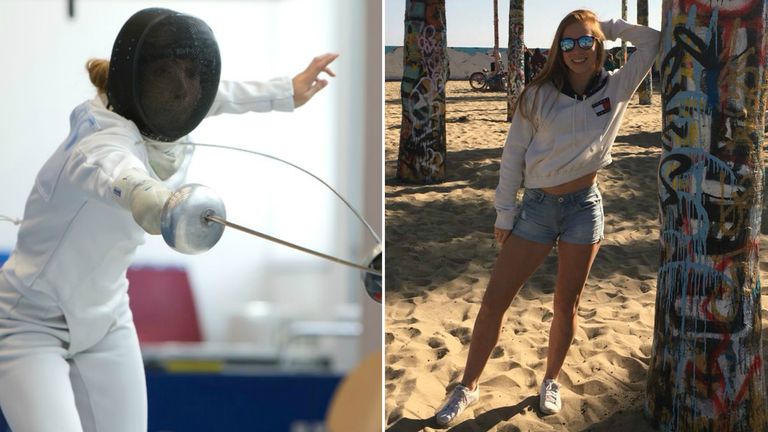 If you competed in a sport involving an epee, a horse, a pistol, running for 3K and swimming, you'd be forgiven for having a healthy appetite.
And there's no finer place than the United States for refuelling with a large plate ahead of your first international competition of the season.
Modern Pentathlete Francesca Summers gives the lowdown on heading across the pond for a big World Cup event.
---
I arrived back in the UK after competing, it was 4.15am and I was feeling wide awake!
The next month is going to be so hectic with getting my assignments finished so I thought I would use the early start to my advantage to write a little about my trip to LA.
I'm very familiar with the city as we have family friends living there so we are constantly visiting. Everything is bigger, louder and sunnier.
After the first American breakfast, I already needed a food detox! The size of everything is unreal. Somehow, for the first time ever, my roommate Zoe and I managed to bag a 12-hour sleep on the first night.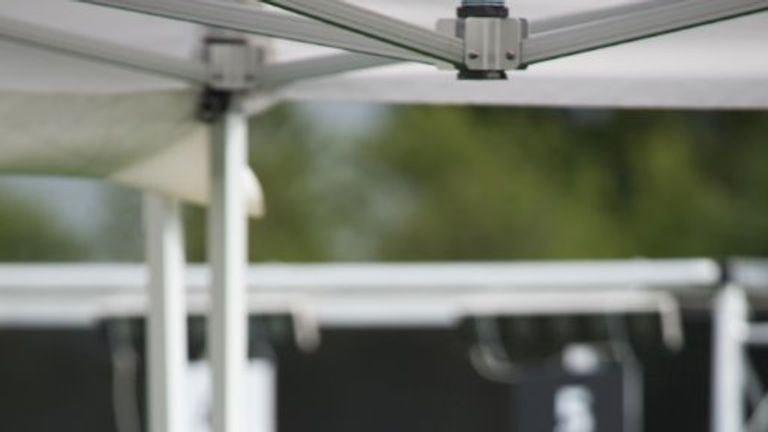 It meant I slept through breakfast, which is very unlike me! But it was great and made it easier settling into the LA time zone.
Because of the time difference we arrived a few days earlier to allow our bodies to adapt, meaning some light training in the competition venues and, of course, going out shopping and buying things we don't need, along with the necessities! Lots of peanut butter M&Ms!
In the final, only 36 athletes compete, so we have to endure a semi-final day to qualify for the final. This day can be seen as a warm-up for the big competition, dusting off the jetlag and the travel.
Because this is my last semester of university in Paris I am not doing as much training as I would like with my time occupied by the fashion life - tons of sewing.
So I used World Cup 2 as training, so just qualifying for the final gave me the necessary preparation as a training event.
There was a rest day before the final so I used that to get some carbs inside me (no problem doing that in America) and to recover for the big day.
We started the final with the swim - my weakest event - so I was happy when that was finished. I knew I was going to be several seconds off my best time due to lack of training so I just went out and swam my hardest.
I took the view that the longer I was swimming (in an outdoor pool with the sun shining) the more of a tan I was getting so it was a win win (and yes I know I am strawberry blonde but I do tan!)
Then onto the fencing. I got off to a flying start, but nearing the end dipped a bit due to low energy levels and fatigue (my overall fitness isn't up to speed at the moment) but I still managed an acceptable fence of 21 victories and 14 defeats.
Next was the riding. We had some time to walk the course, trying to memorise the super-tight winding course and then the horses were drawn.
I was allocated a lovely big genuine grey horse and got a clear round with only three time penalties. Then to end the competition, we had the combined event (shooting and cross country run). I started in 11th position, had some great shooting, but struggled on the run and finished 18th.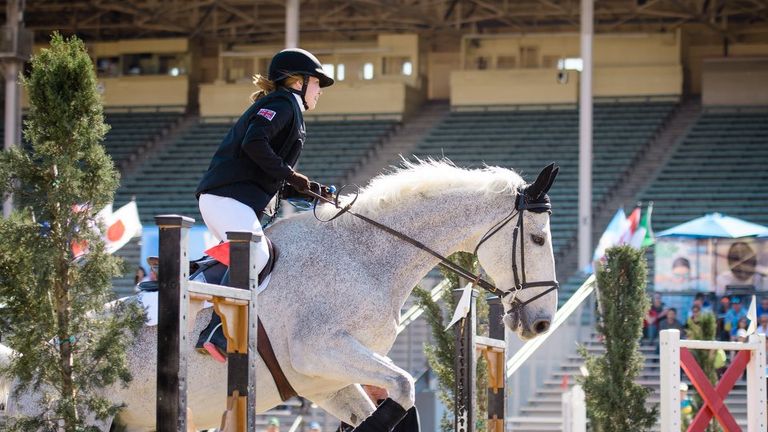 I need to work on my run. If only I could run and sew at the same time!
Overall it was great to be back on the international circuit, surrounded by amazing athletes and to know where and what training I need work on.
Now it's time to get a degree and then to pick up the training before the last World Cup of the season in Bulgaria at the end of May.
I spent the last day of my trip cheering on the GB boys in the fence, before heading into LA to Venice beach where I brought another cap I will probably never wear and walked the sidewalk looking for other tops and clothes, I definitely don't need!
You haven't been to LA until you've been to Venice Beach. Due to my work load I changed my flight to come home a few days early, but I was lucky enough to have my bestie and Irish athlete Eilidh as a travel buddy.
We 'filled our boots' in the lounge which was amazing. They even had a 'make your own pancake' machine. America never fails to impress.