Swimmer Ellen Keane wins three medals at World Para Series in United States
By Mark Ashenden
Last Updated: 24/04/18 12:50pm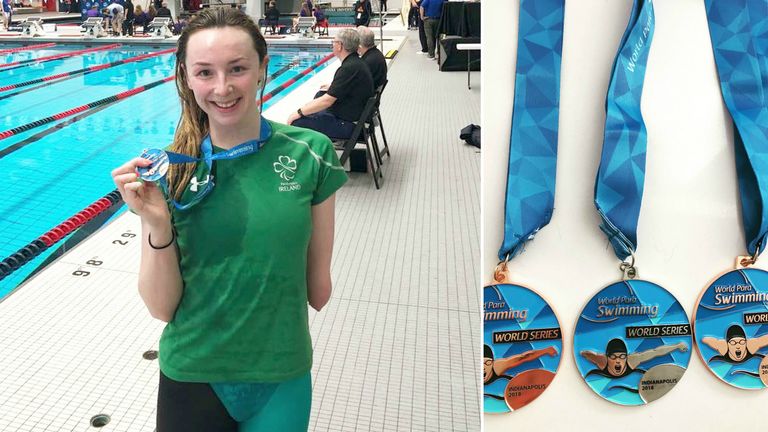 How many sport stars can be described as a veteran at the age of 23?
Para-swimmer Ellen Keane has just returned home to Ireland after a triple medal haul in the opening World Series event this year in the United States.
As well as her new silverware, she's also been enjoying a remarkable double celebration....
---
"April has been a pretty busy month! I turned 23 which also marked my 10th year competing at an elite level, and as usual I spent the day racing in the pool!
I was competing at the Irish Nationals in Dublin and it was a pretty important meet for me.
Not only was it a chance to swim the consideration times for this summer's European Championships, but it was also my first big meet of the year.
It was also a chance to see where I'm at!
Unfortunately, there were no final swims for para athletes so I only got one chance per event.
I swam within one per cent of all my personal bests (PBs) and scraped a PB in my 200m individual medley - which I was delighted with.
I was thrilled to swim so fast so early on in the season and it's given me a lot of confidence going forward to the Europeans which will be held in that same pool on August 13-19.
I've also just finished competing at my first World Para Series event of the year in Indianapolis in the United States.
Thanks to the funding from my Sky Scholarship I was able to afford to fly myself and my coach over for the event.
With the 2020 Paralympic Games in Tokyo, it's important for me to get used to travelling far for competition.
We had one day to recover from the flight before the competition started so it was a challenge for me to step up and race tired - and I did!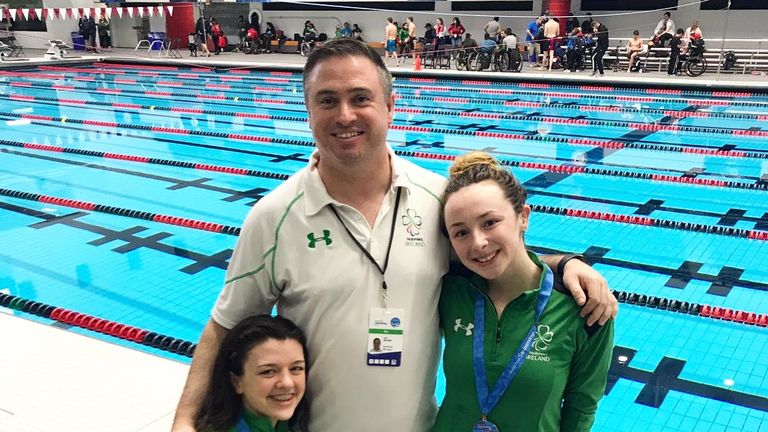 The first two days of competition I swam marginally slower than the Nationals but by the last day I was swimming even faster.
It was rewarding to see that the work I'm doing mentally and physically is beginning to pay off. World Series medals are awarded based off a point system which takes into consideration the world record in that classification and past performance.
To win one, you're competing against every other classification to get the highest points.
I'm happy to report (and a little bit shocked) that I won three! Silver in the 200m individual medley, bronze in the 100m breaststroke and bronze again in the 100m butterfly.
As April comes to a close though I'll be hitting the books in preparation for college exams.
Come May 8 at 4pm I'll be free to focus purely on my training and the exciting summer of racing ahead!