Rainbow Laces: Olympian Kate Howey 'proud' to be out in judo
"It's taken me 30 years to feel comfortable enough to talk about it," says Kate Howey in Rainbow Laces blog post for British Judo
Last Updated: 27/11/18 11:39am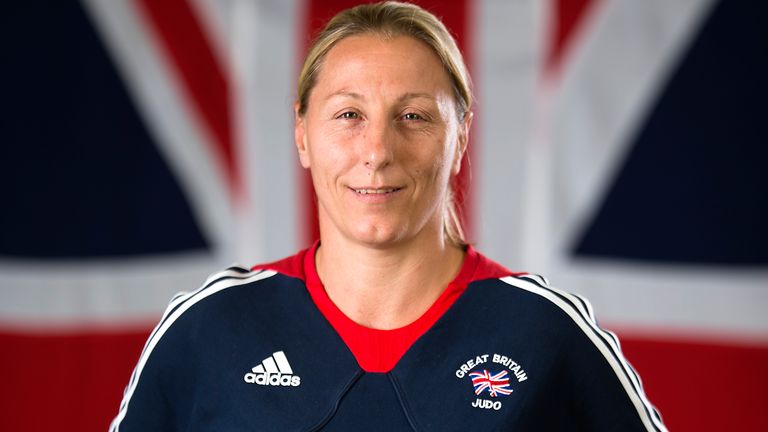 Kate Howey says she hopes more people in sport talk about LGBT inclusion after her positive experience competing and coaching in judo for Great Britain.
Howey is the only British woman to have won two Olympic medals in judo, claiming bronze at the 1992 Games in Barcelona when she was just 19 and then silver at Sydney 2000.
Having been made an MBE between her two medal successes, she was handed the honour of being the British flagbearer for the opening ceremony of the Games in Athens in 2004, retiring from competition later that year.
Now GB head coach, she helped guide Gemma Gibbons to Olympic silver at London 2012.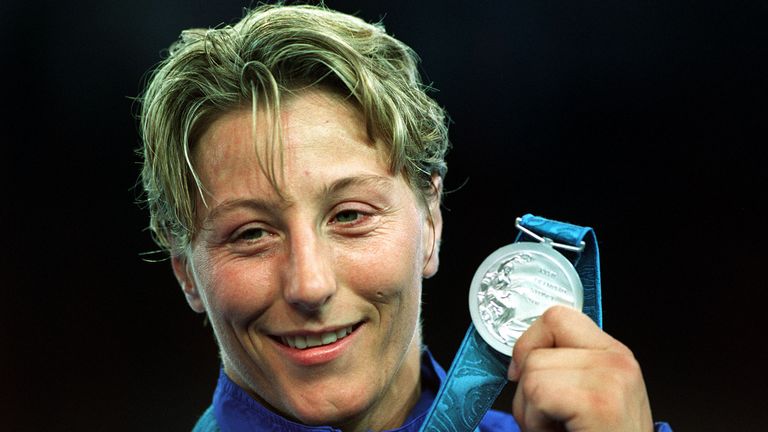 Writing for the British Judo website to mark the organisation's support for Stonewall's Rainbow Laces campaign, Howey described her own experience of being a gay woman in the sport, having first come out to her family at the age of 21.
"When people in the judo world found out, it wasn't seen as a big thing," she explains.
"I was an established judo player at the time and I grew up in an era where there were a few closeted lesbians, so in the 'judo world', I didn't think of it as such a big thing.
"Outside of judo, people who had known me from when I was 10 or 11 years old, they were like 'yeah, OK that's fine'. I'm not sure what the wider community would say behind my back but face to face, everything was fine.
"Publicly when I was a young athlete, it was never ever spoken about. I was very closed about it. I didn't even want reporters to ask me the question in interviews: 'Have you got a boyfriend?'
"I'd just say 'no', but I wouldn't elaborate either way."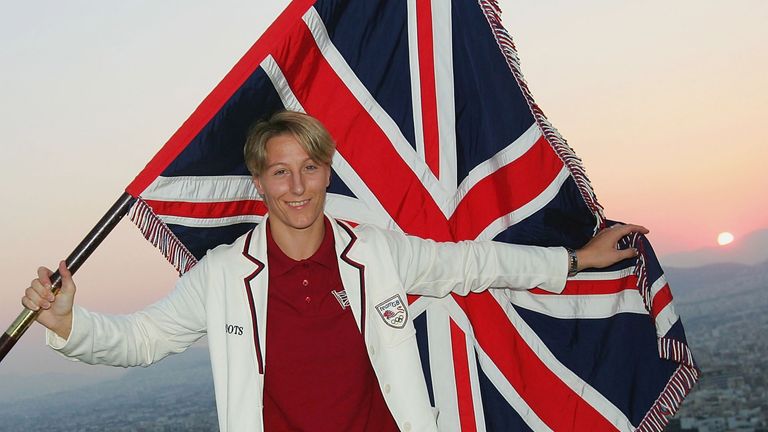 Howey, now 45, says writing the blog post was important to her in order to help younger people who might be LGBT feel they do not have to hide that part of their identity, like she did.
"This is the first time I've ever spoken about this subject in the media," writes Howey. "It's taken me 30 years to feel comfortable enough to talk about it.
"I think about it differently now, it's so important to have acceptance in yourself about your sexuality. Only then can you feel comfortable to talk about it.
"With this generation, it's so much better than it was for me. You can talk about your sexuality to the wider community without fear of repercussions."
Howey says having a baby son with her partner has helped to give her perspective on what it means to be out publicly.
"Why shouldn't I be talking about it? Why should I be guarded about it? It's important that he knows I'm proud of who I've become."
Read Kate Howey's blog post in full on the British Judo website.
Sky Sports is a member of TeamPride and supports Stonewall's Rainbow Laces campaign, which is currently receiving its annual activation across British sport until December 7.
Contact us at Sky Sports if you'd like to share a story to help raise awareness around LGBT inclusion.