Alpine skier Marta Bassino reflects on World Cup in Killington, USA
By Mark Ashenden
Last Updated: 28/11/18 12:34pm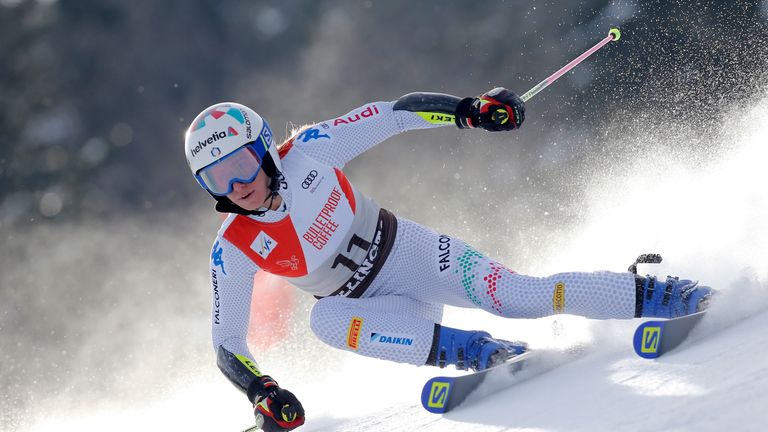 Alpine skier Marta Bassino was determined to focus on the positives after a mixed performance in the second World Cup event in the United States.
The 22-year-old Italian was looking to bounce back after an unhappy start to her downhill season in Austria at the end of October when she fell after a few seconds.
Conditions again were unfavourable with fog and rain affecting the competition in Killington, but at least Bassino stayed on her feet to secure 11th place in the giant slalom.
"I am partially satisfied with the result because it was really important to finish the race after what happened in Solden in my first race.
"That gives me confidence for the following races. On the other side, I am not utterly content of 11th because it is my discipline and I know that I can do much better.
"Unluckily, during the slalom on Sunday, I straddled a gate in the first run, so I couldn't take part in the second race.
"But I have to move on and now I am fully focused on the next race in Canada where I'm looking forward to giving my absolute best."
Bassino will next head to Lake Louise in Banff National Park in the Canadian Rockies on December 1 and 2 in the Super G and downhill.