USA Gymnastics files for bankruptcy amid dozens of sexual abuse lawsuits
The governing body faces lawsuits from 350 athletes after long-term sexual abuse by team doctor Larry Nassar was uncovered
By Sky News
Last Updated: 05/12/18 11:54pm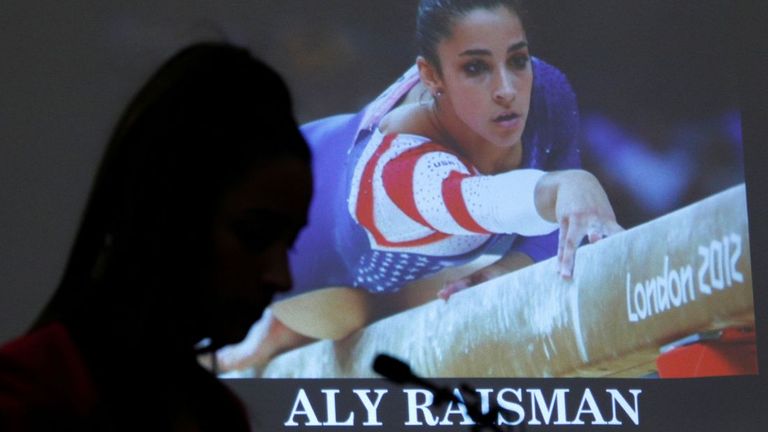 The governing body for gymnastics in the US has filed for bankruptcy as it attempts to reach settlements in the dozens of sexual abuse lawsuits it faces.
USA Gymnastics filed a Chapter 11 bankruptcy petition in an effort to secure its own survival.
"This is not a liquidation. This is a reorganisation," recently elected chairwoman Kathryn Carson said.
Facing 100 lawsuits representing 350 athletes, USA Gymnastics has struggled to recover from the scandal after it was revealed that its former national team doctor sexually abused hundreds of gymnasts.
Larry Nassar was sentenced for 300 years in prison following two trials in February after more than 150 women testified to suffering abuse at his hands.
The organisation said it hoped that filing for protection from creditors would enable it to quickly resolve claims made by victims.
"We owe it to the survivors to resolve, fully and finally, claims based on the horrific acts of the past and, through this process, seek to expedite resolution and help them move forward," Ms Carson said.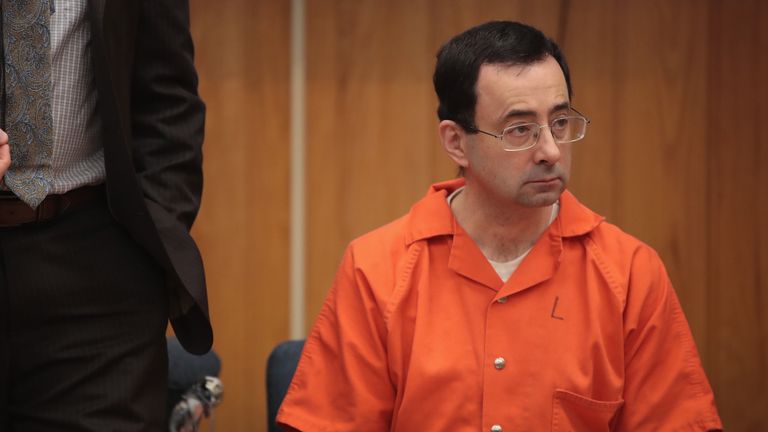 The Wall Street Journal reported that the bankruptcy would put a stop to discoveries related to the lawsuits filed by victims, and could halt efforts to revoke its status an official governing body.
Olympic medal winners such as Simone Biles spoke alongside girls who had been forced to drop out of gymnastics after years of sexual abuse by the man responsible for their medical care.
Two-time Olympian Aly Raisman said "if just one adult" had spoken up about the 30 years of abuse perpetrated by Nasser it could have been stopped.
"Over those 30 years when survivors came forward, adult after adult, many in positions of authority, protected you, telling each survivor it was okay, that you weren't abusing them," she said.
"In fact, many adults had you convince the survivors that they were being dramatic or had been mistaken. This is like being violated all over again."
The entire board of USA Gymnastics resigned following the scandal, along with the president and athletic director at Michigan State University where Nassar worked and much of the abuse took place.