Sky Sports' My Icon: Rainbow Laces series puts LGBT inclusion in focus
Rugby referee Nigel Owens features in Friday's opener for new series of interviews; more LGBT stories from sport to follow in Rainbow Laces Week
By Sky Sports
Last Updated: 23/11/17 2:16pm
During Black History Month in October, Sky Sports produced over 30 short films featuring black and minority ethnic people from across the wide world of sport talking about their own journeys and those who helped to guide them.
The 'My Icon' series proved a big hit with audiences - and now it's returning for Rainbow Laces Week in November.
From Friday, we'll be bringing you a brand new set of interviews, this time featuring figures from across the sporting spectrum who are also members of the LGBT (lesbian, gay, bisexual and transgender) community, or vocal allies.
Just like in the BAME-focused collection, the subjects will speak about some of the unique challenges they have faced, both in sport and in society.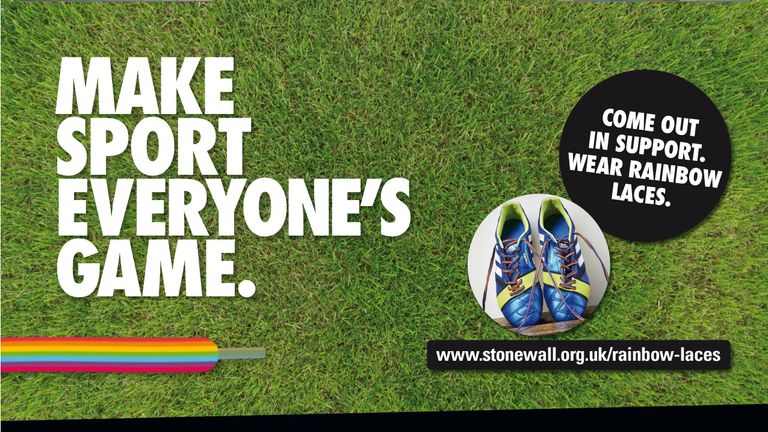 They will also discuss how the Rainbow Laces campaign for inclusion in sport has helped to inspire them to 'be themselves' or stand alongside close friends or family who are lesbian, gay, bisexual or transgender.
The My Icon: Rainbow Laces series begins on Friday on Sky Sports Mix, with the rugby union referee Nigel Owens in front of the cameras.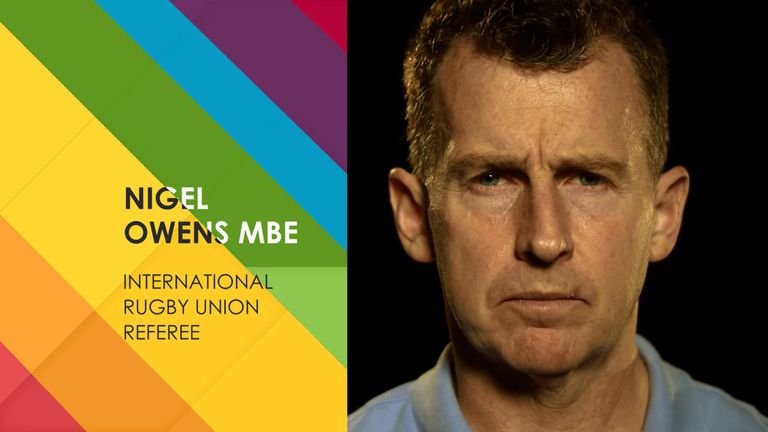 In an emotive and enthralling conversation, Owens describes how his struggle with his own sexuality as a young man pushed him to the brink, before he was then able to find acceptance and respect in rugby and beyond.
Don't miss My Icon with Nigel Owens - watch on Sky Sports Mix on Friday at 11.45am, with repeats at 7.15pm, 9.30pm and 11.15pm - with the series continuing into next week.