Sky Sports Scholars on their ambitions and targets for the New Year 2018
By Mark Ashenden
Last Updated: 01/01/18 7:58am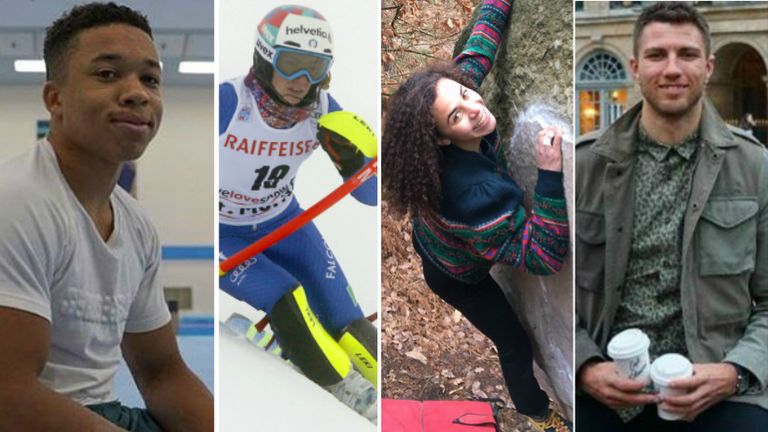 Visiting zoos. Doing handstands. Winning medals. Getting behind a Sky camera.
What else are our 12 Sky Sports Scholars dreaming about for the New Year?
---
FREYA ANDERSON (Swimmer)
My hopes for the sporting arena are to be the best I can and hopefully recover from my injury.
Away from sport, I just want to continue with my studies for A-Level as I have no idea what I want to do afterwards!
MARTA BASSINO (Skier)
On the slope my hope is to qualify for the Olympics and to have a leading role. Off piste, I want simply that all my family are good and to be happy with them.
SAMANTHA KINGHORN (Wheelchair racer)
On the track and road I hope to make finals at the Commonwealth Games in April and do well in the marathon. I also hope to get close to breaking 16 seconds in the 100m.
Off the track I will be staying in Australia for six weeks after the Games with one of my friends and travelling, trying to see as much as we can, including the famous zoo in Queensland founded by my childhood hero Steve Irwin.
IMANI LANSIQUOT (Sprinter)
On the track, my hope is to rebuild some confidence in my body and in my racing, and to execute a successful season.
Off the track I would like to finish a positive first year at university and get the ball rolling with ideas to help and inspire young women to get into sport.
DANIEL ALTMAIER (Tennis)
I want to play my first Grand Slam in 2018, improve my ranking and my game!
Off court I want to use the time to recover, rest well and spend as much as possible time with my family.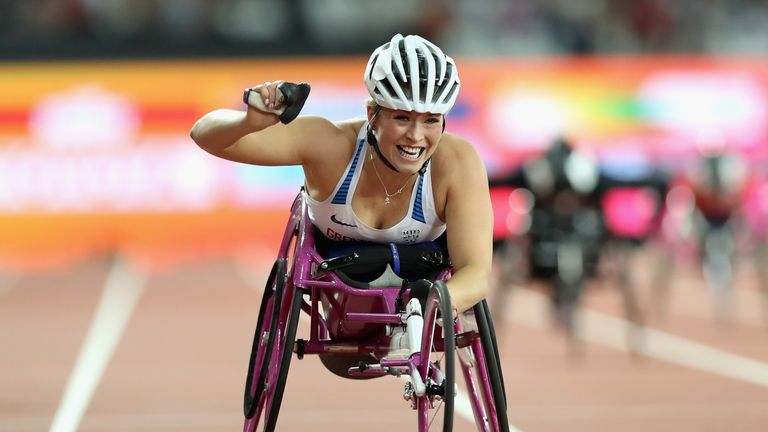 ANDREW POZZI (Hurdler)
On the track, my ambition is to qualify and win a medal at the three major championships we have this year. The World Indoor Championships, the Commonwealth Games and the European Championships.
Off track I'm unsure! All of my efforts are focused on my career at present but I hope to maintain a happy work and life balance and enjoy and savour my experiences in athletics.
EMILY APPLETON (Tennis)
I really hope to step up my development and improvement so I can start playing to a higher and more consistent level. I am also looking to improve my ranking and of course win some titles!
Off court I am excited to continue travelling and see new places and make new friends. I am hoping to tick off another few more countries. I'm also really excited to continue working with Sky and being part of the Scholarship program.
JOE FRASER (Gymnast)
The Commonwealth Games, European Championships and World Championship are next year and I'd love to be a part of as many of those teams as I can. I'm looking forward to the hard work and seeing what I can achieve.
FRANCESCA SUMMERS (Modern pentathlete)
I'm looking forward to finishing my fashion degree in May and really knuckling down to training.
I want to be happy and healthy but also compete to my best at the Europeans and World Championships in the summer.
ELLEN KEANE (Para swimmer)
I hope to become a better ambassador for Paralympic sport and really grow my skills at communicating.
I'm really excited to spend more time with my mentor Orla and learn from her next year. I will hopefully get behind the camera and learn more about what she does at Sky.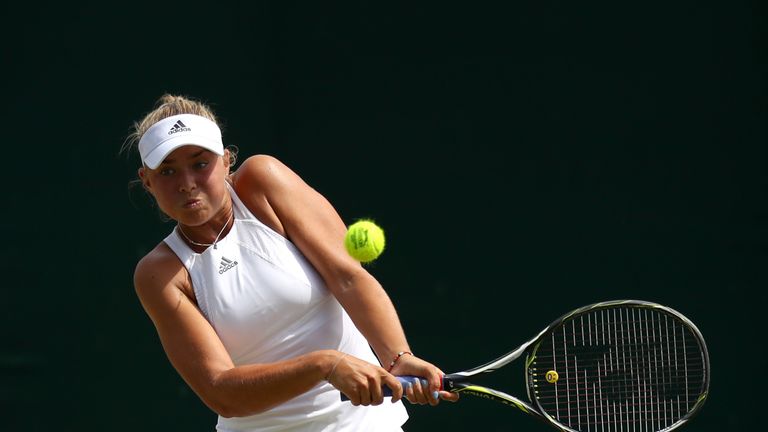 MOLLY THOMPSON-SMITH (Climber)
My competition aspirations for next year are fairly simple. I'd like to crack into the world's top 5 in the Lead World Cup circuit.
Off the wall, I'd like to finally beat my coach to doing the box splits and be able to do a good handstand! I've never been able to do these simple things and next year I'll make sure they're no problem!
MAX LITCHFIELD (Swimmer)
2018 is going to be a great year. It's my second Commonwealth Games and a chance to show the world of swimming what I can do.
Also the chance to be able to qualify for my third European Long Course Championships is going to be amazing and the fact it's in Scotland is an extra bonus.