Francesca Summers on tough Modern Pentathlon World Cup in LA
By Mark Ashenden
Last Updated: 29/03/18 4:34pm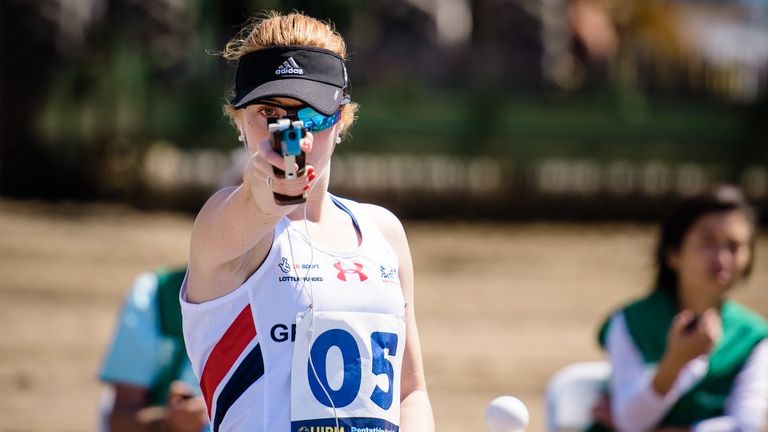 Francesca Summers battled to 18th place in her first Modern Pentathlon World Cup of the season in Los Angeles after a fine effort on her horse and in the fencing.
The 22-year-old Sky Sports Scholar, competing alongside GB team-mate Samantha Murray (who finished fifth), eased through Monday's qualifying to reach Wednesday's final in California.
It was a strong show against stiff opposition from Surrey's Youth Olympic Games silver medallist who has balanced her fashion design studies in Paris with a focus on fencing in preparation for her international schedule this year.
"It was an amazing but tough day," Summers said. "I definitely have some areas to work on and I can't wait to step up the training in a month after I graduate.
"My overall fitness is lower than it should be for all the events! The physical elements (swim and run) did back that up!
"But overall it was a good start to the season for me, good to get a competition under my belt and I'm really looking forward to training hard and coming back stronger."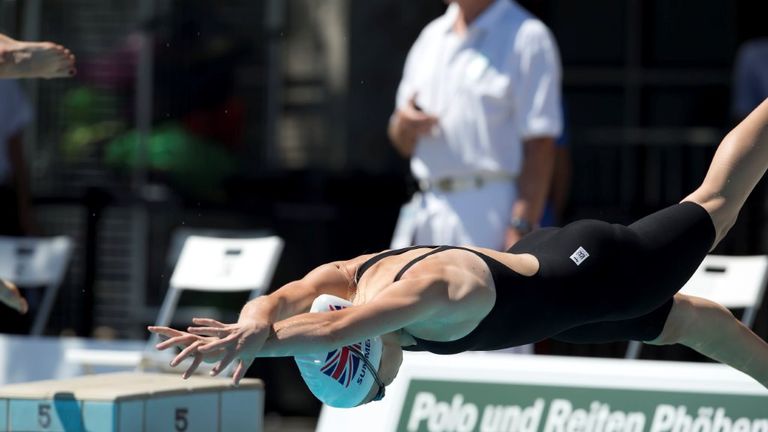 A six-hit run was a great start for Summers in Monday's opening competition in the fencing and she maintained her composure to finish with 23 wins and just 10 defeats from her 33 bouts.
She was lying fourth after an impressive swim and despite a two-hour delay due to sunlight affecting the shooting targets, Summers (eighth) and Murray (third) were assured of their place in the final with a solid show in the laser run.
Wednesday's final involved the full five events of the modern pentathlon and Summers and Murray began the day well with quick times in the 200m swim.
It was back to the fencing hall and Summers impressed with the epee again, racking up 21 victories in her 35 bouts, to leave her well-placed in 15th. And that was soon 11th on the leaderboard after 297 points on the showjumping arena.
There was no margin of error for the thrilling finale in the combination discipline of pistol shooting and cross-country running over 3200m.
Summers battled brilliantly in the middle of a tough group and crossed the line to secure 18th spot overall and round off a highly impressive few days in Los Angeles to kick-start her World Cup campaign ahead of a busy summer.
Reigning world champion Gulnaz Gubaydullina was top of the podium ahead of Italy's Alice Sotero and Hungary's Tamara Alekszejev bronze who added to her second-place finish at the opening World Cup in Cairo in February.