UK Sport's Culture Health Check produces mixed results and action plans put in place
By Sky Sports News
Last Updated: 17/05/18 7:15am
Chief executive Liz Nicholl says UK Sport will continue to work hard to improve after the body's Culture Health Check produced mixed results.
Although 90 per cent of athletes counted themselves as proud to be a part of the World Class Programme, there were some concerning figures involving negative behaviours.
A total of 31 per cent of athletes, as well as 23 per cent among staff, reported that they had witnessed or experienced unacceptable behaviour and 20 per cent were dissatisfied with the way mental health issues are dealt with.
There were also concerns over the reporting of inappropriate behaviour, with 18 per cent of athletes feeling there were no consequences, while 23 per cent felt they did not have the opportunity to give feedback without negative consequences for their own career.
The report was commissioned as a response to the various 'culture of fear' scandals that dogged British sport in the two years after the 2016 Rio Olympics.
UK Sport confirmed to Sky Sports News that each sport involved in the report has been given an action plan and that more than £1m would be given to the British Athletes Commission to improve athlete welfare.
Nicholl told Sky Sports News: "The cultural health check results create an opportunity for individual sports to have an individualised action plan to address what athletes and staff are saying about what they are seeing, hearing and feeling, but generally the feedback has been positive and sports should be proud of what they are doing.
"There are some areas that improvements can be made and there is a massive commitment to address those changes.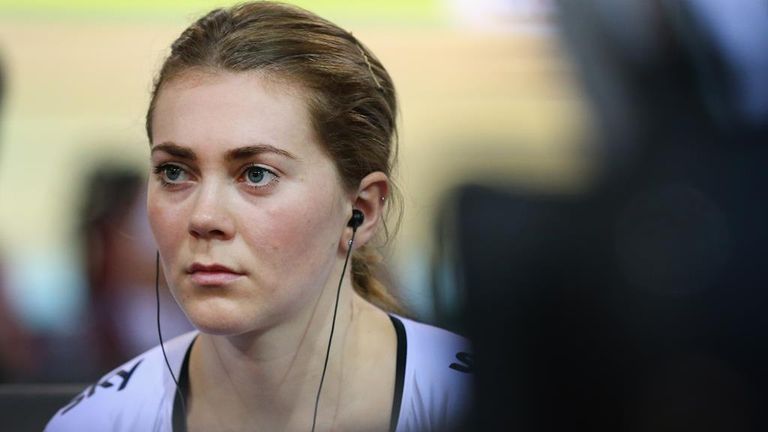 "The key findings are generally very positive, that the performance programmes are making a positive difference to enable them to perform at their best, that the quality of coaching is good and that they are proud to be part of the programmes.
"There are a number of other findings that indicate some key areas could be better and I would say one of the top priorities is athletes having confidence to speak out when they have concerns, with a safe environment to do that without any fear of consequences.
"We have an integrity unit at UK Sport that is there to give assurance that when there is a significant issue that it is dealt with appropriately., and that is working.
We're working across the system to ensure there are good policies in place that will address things like whistleblowing, grievances and inappropriate behaviour. These must be understandable, available to the athletes and they must take confidence that there is a route to raise such matters."