UK charity Surfers Against Sewage is the latest group to voice their concerns about the amount of plastic polluting beaches and oceans around the world.
The Cornwall-based organisation has been around since 1990, when their sole aim was to focus on improving water quality around the British coastline.
Since then, their remit has extended somewhat to include the increasing nuisance, as well as terrifying destruction, caused by plastic waste pollution.
Its chief executive Hugo Tagholm has told Sky Sports News that surfers have been at the forefront of the problem, both on a day-to-day basis, while enjoying their favourite sport, but also helping out as volunteers clearing up this ever-increasing dangerous mess.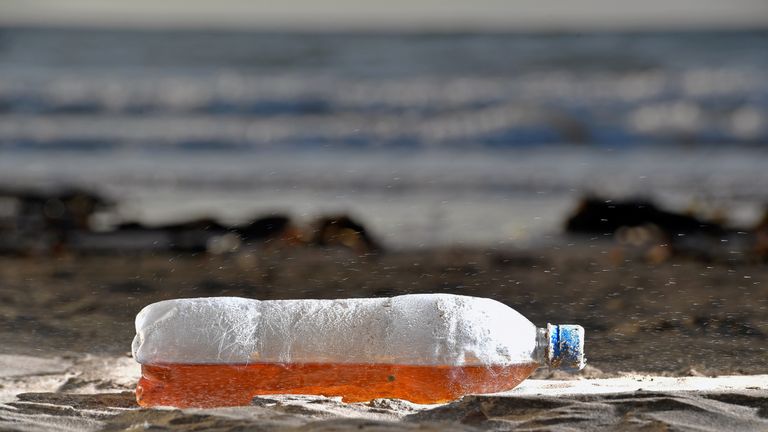 Tagholm, speaking from the charity's base at St Agnes in Cornwall, explained: "Plastics persist in our environment, for many decades, killing many thousands of mammals and birds every year.
"They also ruin the aesthetics of our beaches. Scientists are now showing they are making their way, sadly, into our food chain.
"So we need to make sure they don't get into our oceans in the first place. We need to turn off the tap of plastics."
Surfers against Sewage is a national marine conservation and campaigning charity, set up to protect oceans and beaches.
Talking specifically about his own organisation, Tagholm added: "We started out on the single issue of sewage pollution.
"Back then there was the chronic problem of sewage being pumped out into the sea, which also polluted our beaches.
"And we've had a great effect on that front. In 1990, only 27 per cent of beaches would have passed EU standards but today it is almost 100 per cent which pass the minimum standards.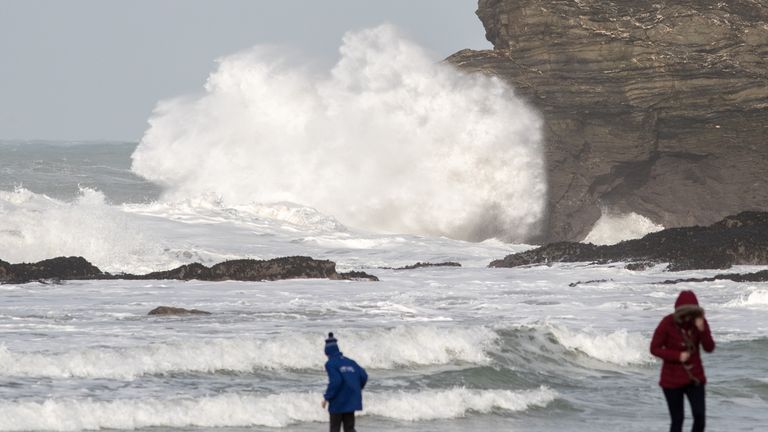 "And that's because of great legislation and campaigning from Surfers Against Sewage."
But from those early days, when the charity was formed by a group of Cornish surfers, the focus has moved on and extended greatly.
He went on: "We still have work to do on water quality but plastic pollution is a global crisis, and not just in our oceans but in our general environment. It's our number one campaigning issue.
"We work with our 35,000 volunteers every year, cleaning up our beaches from plastic pollution.
"And we take their voices right up to Westminster to call for upstream solutions, to stop the flow of plastic onto beautiful beaches like here in Cornwall.
"It's now near the top of the news agenda, and political agenda, and that's great. But we also need to see action and quickly.
"We fought long and hard for the 5p plastic bag charge, and that's been a proven success - with nine billion fewer given out already.
"Our connection with surfers still drives the charity and regional reps. They are all surfers, people who use the beach, each and every day almost.
"They see things on the beach they don't like, and this motivates them to take action with us.
"That's why we represent a huge group of people around the UK - and also the world."
Surfers Against Sewage also work with schools in a bid to reduce their plastic footprint, and they also have their own museum.
For more information about Surfers Against Sewage, visit their website (https://www.sas.org.uk)