Former Scholar and speed skater Elise Christie thrilled to be on Sportswoman of Year shortlist
Live coverage on Sky Sports Mix, Sky Sports Arena and Sky Sports Main Event from 8pm on Thursday
By Mark Ashenden
Last Updated: 26/10/17 6:51am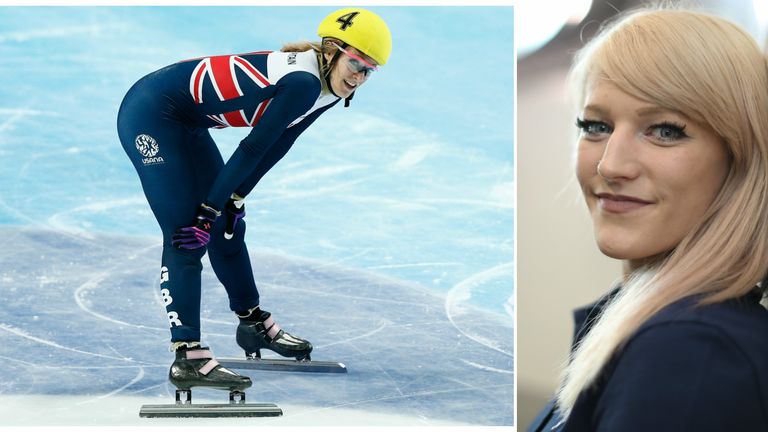 Elise Christie is shocked and honoured to be in contention for the Sunday Times Sportswoman of the Year Award.
Whoever picks up the trophy at Thursday night's London ceremony, live on Sky Sports, the speed skater and former Sky Sports Scholar can reflect on an incredible life-changing few months.
After the misery of the 2014 Sochi Winter Olympics (disqualification and social media abuse), the 27-year-old from Livingston overcame desires to quit and seven months ago was crowned triple world champion in Rotterdam.
Christie reveals what the awards mean to her as a female and professional athlete, how's she reprogrammed her mindset and why the Sky Sports Scholarship means so much.
Who are the six SWOTY contenders?
---
"I'm on the shortlist to be Sportswoman of the Year which is just unbelievable! To be nominated for such a prestigious award is incredible for my sport, winter sports and most of all myself.
It's such an incredible honour and it makes me proud of what the team and I have achieved over the past few years. I think it's really important that we recognise all success in sport. Athletes commit thousands of hours to their sport every year, so any nomination, message or award are always greatly appreciated.
It's always nice to hear that your hard work has gone noticed and it's particularly special to be a part of an award dedicated to female athletes.
Female participation has been growing and growing over the years so I feel it's very important to celebrate as much success as possible in women's sport. If there's one thing I'm sure about it's that us women strive to be the best role models we can.
After becoming world champion in March three years after such a dreadful time in Sochi and now being nominated for this award I really hope I've inspired others to never give up and commit to their dreams.
I don't see myself as a role model at all. I'm just doing my best to achieve what I'm capable of, but I really hope others can see my story and see the light at the end of the tunnel when they might be going through rough periods of their life.
Over the last year I've really grown and developed, and most of it has been mentally. I came back from the 2016 World Championships really disappointed with my two bronzes and a silver and decided I was going to lose the fear of failure and take more risks to win.
It was a big change to my mindset and I believed the only true winning was a gold medal, getting to the top of that podium at the World Championships.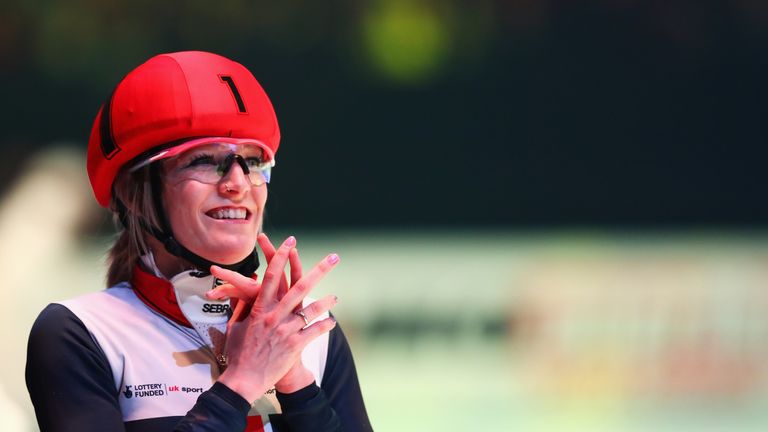 The huge feeling I can remember from the 2017 World Championships in Rotterdam was being prepared to fail. I knew that coming back with a safe medal wasn't good enough anymore.
It was changing my tactical thinking - going out in front and be willing to blow up or making that risky pass on the last lap or breaking up two athletes that are team skating. By accepting failure I was able to reach my full potential.
I won three golds in Holland and I still can't believe it now. I never thought someone like me, coming from such a small team and nation that hasn't had masses of success in short track could be overall world champion. All I can think of is pure happiness from that weekend.
It's less than four months to the Winter Olympics and unfortunately, I suffered a bad injury in our first qualifier. I won't be fully recovered for the next set of qualifiers, but I'm not concerned about making South Korea in February.
I'm still skating at a decent level and now I'm focused on rehabilitation. I can't wait to see what I can achieve when I get back to my full form for the Games. I believe if I race to my potential then I'll be involved in some very exciting races.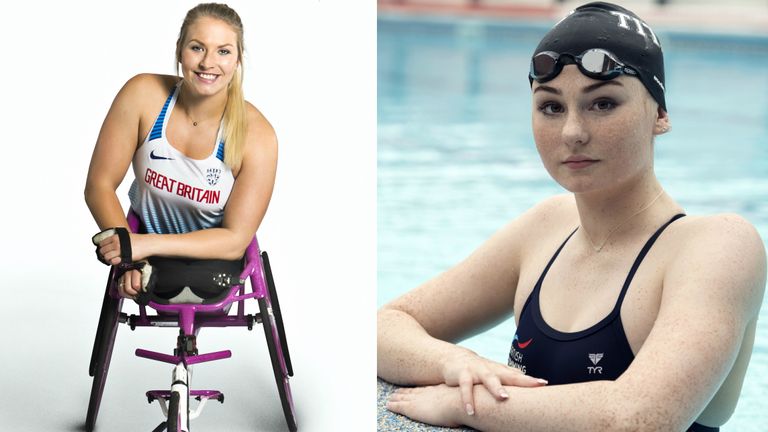 I'm definitely ready to take some risks for that gold medal and I know that if I return with a silver, knowing I could have taken a risk for the gold, then I will be disappointed. So I have no choice!
My instinct is telling me to put my fight mode on and skate for the gold, just like it's any other competition. Just like I'm a warrior!
It's also been five months since I left the Sky Scholarship programme and I really miss being a part of it.
I feel like I've lost some members of my family. I do keep in touch with the guys at Sky, but it's not the same without all the emails and visits to Sky that I used to do!
Being a part of the programme really changed my life and I can't thank Sky enough for helping me through such a tough period in my career and for always believing in me!
I learnt so much and got to experience amazing things. It was such a huge privilege to be a part of something so special and I wouldn't have developed as quickly as I did as an athlete without them."
Watch the Sunday Times Sportswomen of the Year Awards in association with Vitality on Thursday from 8pm with live coverage on Sky Sports Mix, Sky Sports Arena and Sky Sports Main Event