Alpine skier and Sky Scholar Marta Bassino injures mouth in World Cup race in United States
By Mark Ashenden
Last Updated: 29/11/17 9:05am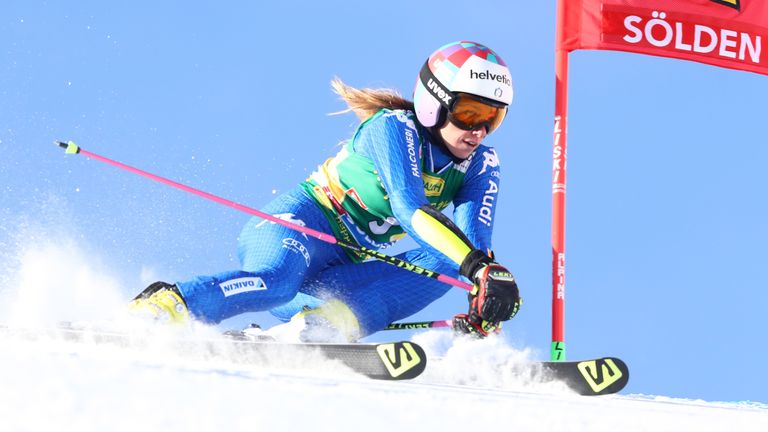 Alpine skier Marta Bassino has headed home to "fix her smile" after suffering a nasty mouth injury in a World Cup race in the United States.
The 21-year-old Sky Sports Scholar had opened the season in style with her first podium in Austria and was in good spirits for the two-day World Cup event in Vermont at the weekend.
After finishing 12th in the giant slalom, the Italian had an unlucky run-in with an obstacle in the first run of the special slalom to end her competition early.
Bassino said: "The American weekend definitely did not go as I hoped. My expectations of the races were very different given the good results I had going into the opening race in Solden and the feelings I had in training.
"Unfortunately, stomach flu had affected me in the build-up and the strength in my legs wasn't the same.
"Then bad luck hit me during Sunday's special slalom. After a few curves I was hit in the face by a pole. Immediately I felt blood in my mouth, but I kept pushing to the end of the race.
"The result was a broken tooth and three stitches. Instead of going on to Lake Louise, I'll head back to Italy to fix my smile and figure out what to do.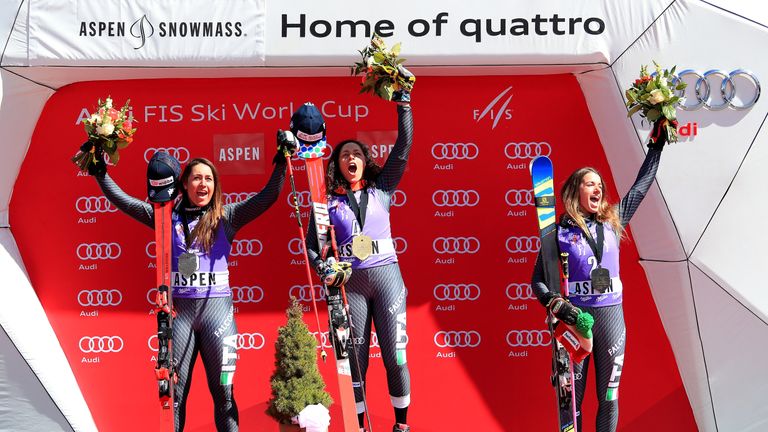 "However, these are just small incidents along my journey and they can all be absolutely curable.
"I remain positive and I'm still confident for future races and the smile will come back more beautiful than before!"