Sky Sports Scholars reflect on a challenging yet rewarding 2017
By Mark Ashenden
Last Updated: 23/12/17 3:08pm
Injuries, medals and becoming a contender. Our 12 Sky Sports Scholars open up on a year of learning and progress...
MOLLY THOMPSON-SMITH (Climber)
It has been the most rewarding year I've had in my competition climbing. I made huge and unexpectedly fast progress through the rankings and stood on the podium in a senior World Cup for the first time.
It's been such fun feeling more and more confident on the circuit, and being a contender rather than a junior trying to break into the senior scene.
MAX LITCHFIELD (Swimmer)
It's been a great year overall and having gone from a great 2016 I was looking to move it on once again and through a great block of training and some very tough work.
Fourth in the 200 and 400 individual medley at the World Championships and both British and Commonwealth records! This is a great progression and hopefully one that will continue over the next years of my career.
The final few months of my 2017 have been challenging with my shoulder injury but this is progressing well and I have all the confidence I will return stronger. I will be doing plenty of rehab over Christmas with three sessions even on the big day!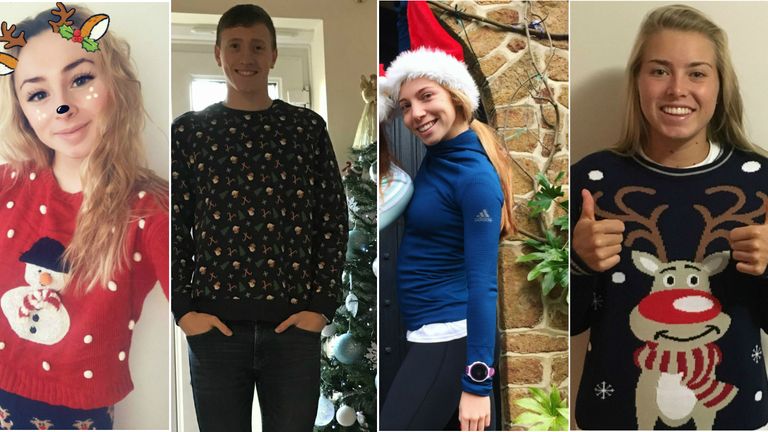 FREYA ANDERSON (Swimmer)
2017 has been full of ups and downs. In February I picked up an injury which was worrying, but I have technically had the best year of my career so far - qualifying for the World Championships and coming 12th and winning the world juniors and getting British junior records.
It was amazing meeting new people and being on teams with my best friends.
ELLEN KEANE (Para swimmer)
It's been a bit quiet in terms of competition which was a nice change around the rollercoaster of 2016, but now I'm eager to get competing at the highest level in 2018.
I also learned a lot about myself in 2017 and how to be a stronger. I'm learning to become more mindful and to control my emotions.
ANDREW POZZI (Hurdler)
It's been a really mixed year but on balance a really progressive one. I had a great indoor season - my highlight was winning the European Indoor Championships and finishing the season ranked No 1 in the world.
The downside was failing to win a medal at the World Championships in London. I ran a personal best outdoors and had a good season but sadly wasn't able to turn that into a medal at the key time. I learned a lot there and will be better prepared for 2018 because of it.
EMILY APPLETON (Tennis)
It was a challenging year. I had to juggle my tennis and training with my A-levels. I even took one of my exams in Paris during the French Open! I am happy and proud of my achievements and I think I managed the balance pretty well.
I became champion of the Coffee Bowl in Costa Rica, quarter-finalist in the Australian Open and US Open and I reached my first Pro singles final.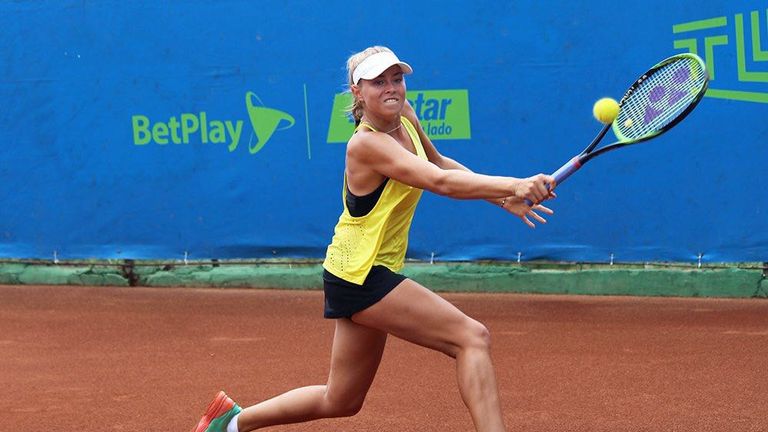 DANIEL ALTMAIER (Tennis)
The highlight of the year was my first quarter-final at the ATP 250 event in Antalya. That was such a great memory.
JOE FRASER (Gymnast)
This year has been unreal. I had set myself a target of breaking into the senior team so I wouldn't be looked as a junior anymore which was a fear for me competing against athletes I have idolised throughout my career.
So in my debut senior season I won the British Championships in March which gave me a massive confidence boost. Since then I've really pushed myself as I want to see how much I can achieve.
MARTA BASSINO (Skier)
My 2017 has been great! I made the podium for the first time in the World Cup and my highlight has to be on the podium with my team-mates in Kronplatz and Aspen.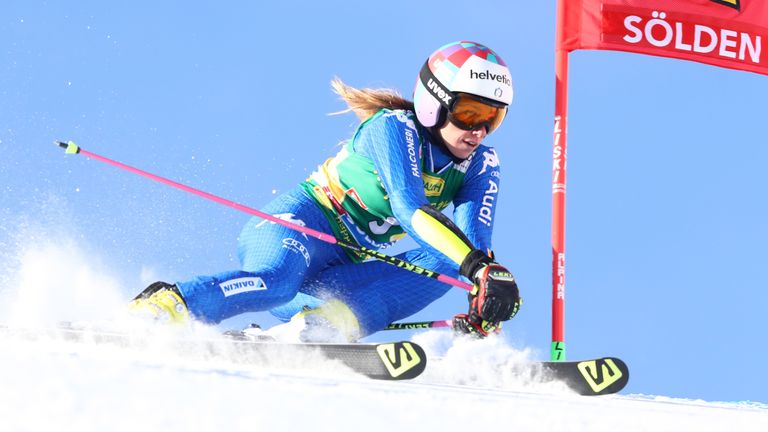 FRANCESCA SUMMERS (Modern pentathlete)
It's been an eventful year with good and bad areas for me to work on. From becoming a Sky Sports Scholar, to all my sewing and all the travelling for the fencing competitions. It's been a good year.
IMANI LANSIQUOT (Sprinter)
It was a year of learning. I'm so happy with how much I've grown up and I can't wait to take all my lessons learned into 2018.
A highlight would be turning 20 and saying a final goodbye to my teenage years. I look forward to what next year has in store.
SAMANTHA KINGHORN (Wheelchair racer)
It's been an unbelievable year - something I really didn't think I would achieve so early on in my career.