Team GB hockey star Alex Danson reflects on historic Olympic triumph
By Dev Trehan
Last Updated: 02/09/16 12:19pm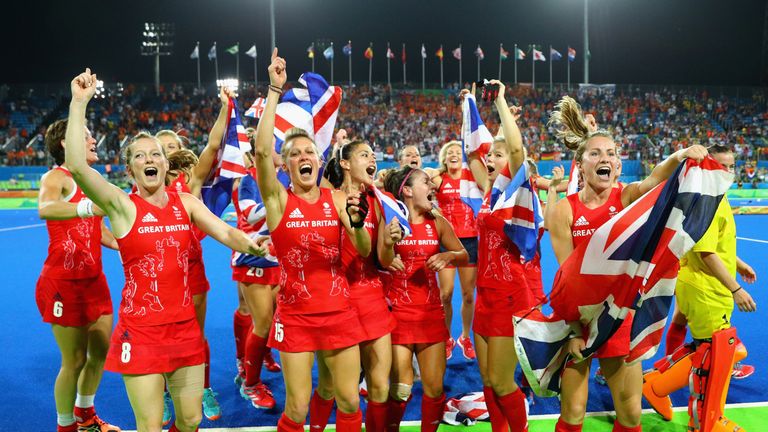 Alex Danson is still getting used to being called an Olympic champion and admits the last 12 months have been nothing short of a dream come true.
The 31-year-old Reading forward was part of the squad that beat back-to-back champions the Netherlands in Rio to claim a first-ever Olympic women's hockey gold medal for Team GB.
Danson was also part of the team that beat the same opponents on home soil a year ago to win England's first EuroHockey Championships title in 24 years.
"Sport is amazing and it can also be heartbreaking," Danson told Sky Sports.
"But the last year has been something that I will never forget and to sit here as a current European and Olympic champion is a complete dream come true. It really is.
"It hasn't sunk in and I don't think it will for a very long time. When someone introduces you as an Olympic champion I kind of look around the room and wonder who they are talking about before realising 'oh my goodness that's us'.
"It's very special and nobody can take that away from us. No matter what happens in the future we know we have achieved something very, very special as a group."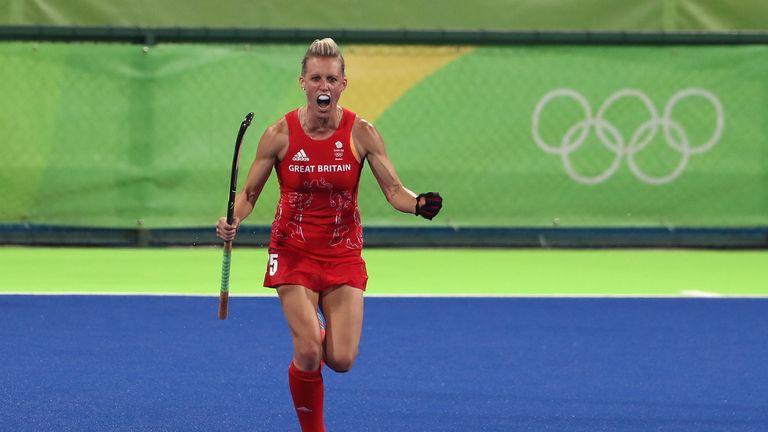 The team - to a woman - belted out the national anthem with pride before each of their matches in Rio and led a rendition of God Save The Queen on the flight carrying home Britain's Olympic gold medallists.
"We do that at [our headquarters at] Bisham Abbey and we did it at the Euros last year," Danson said.
"And I think that was a turning point for the squad, to stand at the top of that podium and hear our national anthem for the first time.
"Standing at the top - not second or third - of that podium in Rio and singing the national anthem was the moment I had waited my whole career for.
"It is the biggest honour to pull on the shirt and we weren't going to pass up the opportunity to show everybody how bad our voices are and how much it means to us. People talk about the plane journey home but that's what we associate the national anthem with - standing up and singing loudly."
Olympic glory was the culmination of the best part of a decade of hard work under coach Danny Kerry but Danson - who made her international debut at the age of 16 - puts the team's success down to a vision formulated by the team in 2014.
"There is no secret we have worked incredibly hard but two years ago we sat down as a team and tried to embed our culture," she said.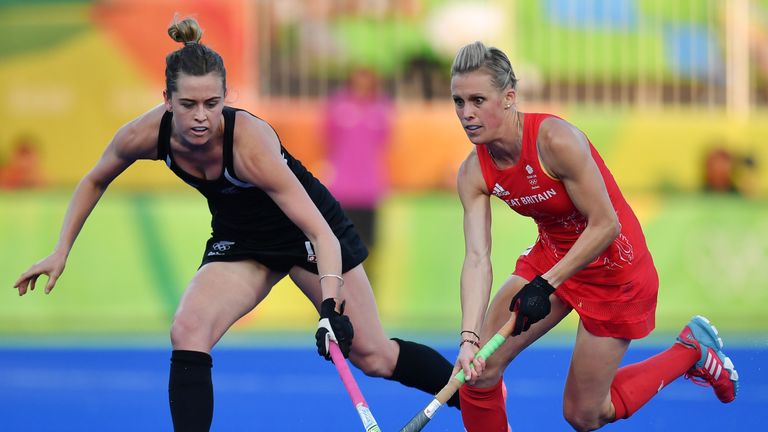 "We decided what we were about and came back with three really clear visions - to be the difference, inspire the future and to create history.
"Being the difference was about our daily behaviours and everything we did back at Bisham. Part of inspiring the future is through our youth ambassadorial programme and we all firmly believe in wanting to grow our sport. And we've created history because people keep telling us we're the first GB women's hockey team to win Olympic gold.
"Those three things kept us very grounded. We knew what we wanted to achieve and we hoped the results would take care of themselves. For me, that culture, that togetherness and everybody buying into that vision as a team is the reason why we won it."