Danny Kerry announces 33-strong women's hockey squad for next Olympic cycle
By Dev Trehan
Last Updated: 17/01/17 1:34pm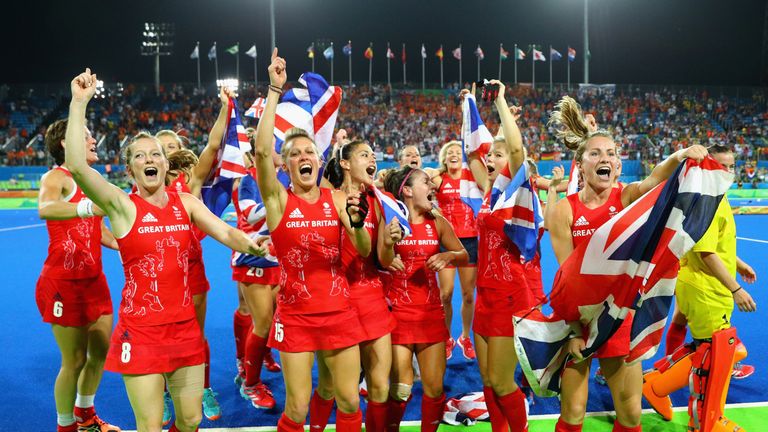 Head coach Danny Kerry has announced 15 new additions to the England and Great Britain central hockey squad for the next Olympic cycle.
Twelve of the 19 athletes that won gold for team GB in Rio are retained by Kerry in a 33-strong squad, which also features five players from Wales and Scotland combined.
England host the Hockey World Cup in the summer of 2018 but their first opportunity to shine will come on June 11 when they entertain the Netherlands at the Queen Elizabeth Olympic Park.
Kerry said: "Following a number of months of assessment within our centralised programme we have selected a new initial squad for the Tokyo cycle.
"We have, I feel, a good depth of skilful, committed, smart, and athletic athletes who are eager to learn, develop and build on the legacy and momentum of the Rio Olympic cycle.
"As part of this group we have also retained an excellent core from the previous cycle, who no doubt will play a key role in passing on the values and behaviours that drive performance whilst evolving the culture for the coming cycle.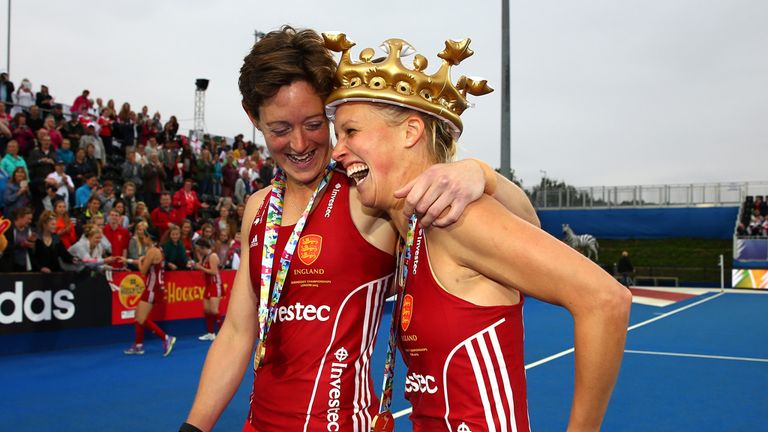 "On a personal level I am excited about the potential that this group, allied to our excellent National Lottery funded programme at Bisham Abbey, holds. With a home World Cup for England on the Queen Elizabeth Olympic Park in 2018, and the prospect of GB defending an Olympic title in Tokyo 2020 the challenges of this cycle are as clear, significant and exciting as ever.
"I believe this new squad has what it takes to shine again and continue to inspire future generations to play our sport."
Squad: Alex Danson (Clifton Robinsons), Emily Defroand (Surbiton), Susie Gilbert (Reading), Takara Haines (East Grinstead), Sarah Haycroft (Surbiton), Sabbie Heesh (Surbiton), Maddie Hinch (SCHC), Jo Hunter (Surbiton), Sarah Jones (Holcombe), Kathryn Lane (Leicester), Joie Leigh (Clifton Robinsons), Hannah Martin (Surbiton), Shona McCallin (Holcombe), Lily Owsley (University of Birmingham), Olivia Paige (University of Birmingham), Suzy Petty (Wimbledon), Ellie Rayer (Loughborough Students), Sarah Robertson (Edinburgh University), Erica Sanders (University of Birmingham), Zoe Shipperley (Buckingham), Rose Thomas (Wimbledon), Anna Toman (University of Birmingham), Susannah Townsend (La Gantoise), Laura Unsworth (East Grinstead), Ellie Watton (Holcombe), Hollie Webb (Surbiton), Nic White (Holcombe).