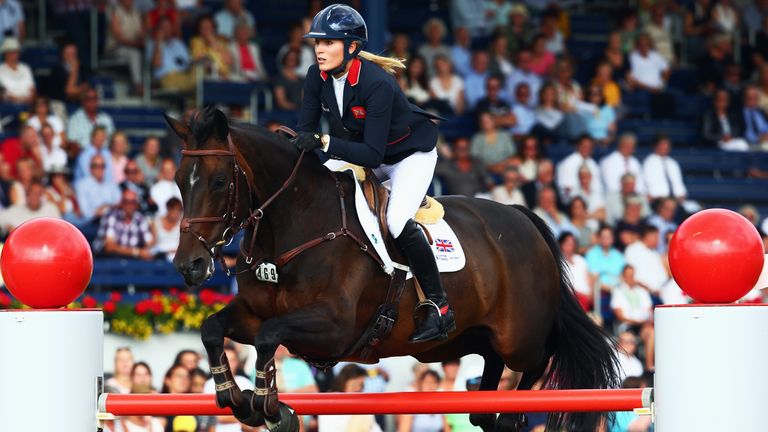 Young British showjumper Jessica Mendoza was honoured with the Longines Rising Star Award at the FEI Awards 2015 - capping an immensely successful year for the 19-year-old.
Hollywood actress Bo Derek presented the awards - labelled as the "Oscars of the equestrian world".
Mendoza secured ten wins in the past year, with a particular highlight representing Great Britain at the 2015 European Championships. Her selection made her the youngest British senior championship team member for almost 40 years.
She also played a key role in Britain securing Olympic qualification at the Aachen Championships where the team finished fourth, narrowly missing out on a medal.
"I want to say a huge thank you to everyone, I really wasn't expecting this," said Mendoza, who beat off five other nominees. "I'm so proud to be here tonight and receive the Longines Rising Star Award. I am honoured to be amongst such great sporting talent."
Four other winners were recognised for their achievements. They are:
Reem Acra Best Athlete - Boyd Exell (AUS)
Best Groom - Jose Eduardo (Eddie) Garcia Luna (USA)
Against All Odds - Oriana Ricca Marmissolle (URU)
FEI Solidarity - Les Chevaux qui pansent les plaies (Horses that heal wounds) (HAI)