Emirates Team New Zealand go 3-0 up against Oracle Team USA in America's Cup
By Reuters
Last Updated: 18/06/17 9:18pm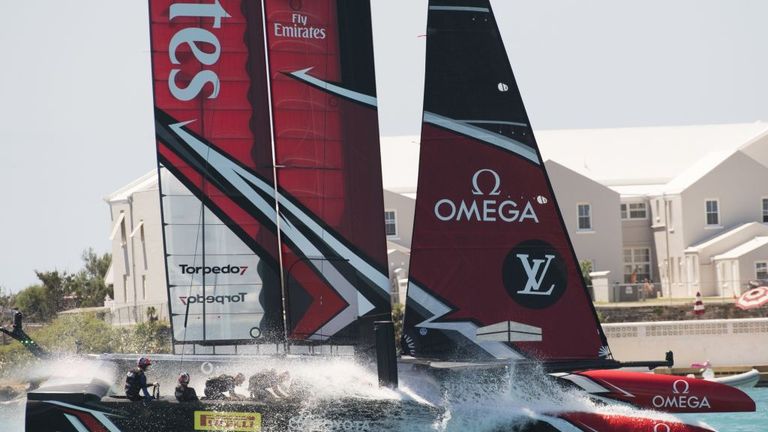 Emirates Team New Zealand notched up their fourth successive win in as many races against defending champions Oracle Team USA to go 3-0 up in the America's Cup final in Bermuda on Sunday.
New Zealand continued to excel in light-wind sailing and again showed superior speed over the U.S. boat. Helmsman Peter Burling, 26, took the lead in the fourth race and extended it, as he had in the previous race.
Oracle had entered the series with a one-point advantage from an earlier regatta but New Zealand wiped out that advantage by winning the first race.
Jimmy Spithill's Oracle team now face an uphill battle to win the competition, where the trophy is earned by the team that wins seven races.
"It's not over yet, we've got five days and they're five very important days. We've got to get faster, it's very obvious," Spithill said.