Sky Ocean Rescue to partner with 'Turn the Tide on Plastic' Volvo Ocean Race team
Last Updated: 10/11/17 1:49pm
Sky has stepped up its Ocean Rescue campaign and partnered with 'Turn the Tide on Plastic', a team competing in the round-the-world Volvo Ocean Race beginning in Spain on Sunday.
Led by the race's only female skipper, veteran British sailor Dee Caffari MBE, Turn the Tide on Plastic will use on-board data gathering equipment to measure water quality and composition, as well as micro-plastics in some of the world's remotest oceans.
Caffari will be the first in Volvo Ocean Race history to lead a 50-50 gender split crew from nine different nationalities and the team is part of the UN Environment's 'Clean Seas' campaign which aims to better understand the issue of plastic pollution in our oceans and inspire people to take action in their day-to-day lives.
Since launching in January 2017, Sky Ocean Rescue has engaged with over 6 million people to raise awareness of the dire health of our oceans and now aims to reach a new audience by becoming official race team and media partner of 'Turn the Tide on Plastic'.
Sky's Group CEO, Jeremy Darroch, said: "We're in a race against time to tackle the impact of plastic pollution in our oceans.
"Turn the Tide on Plastic are taking real action now and that's why we're supporting their Volvo Ocean Race journey; not just competing , but reaching and learning from the remotest parts of our oceans."
"We all have to take responsibility and act now to save our oceans. If we can use our voice and reach as Europe's biggest entertainment business to inspire others to take action, then we hope we can make a real difference."
On the partnership Caffari, said: "Sky Ocean Rescue are championing the issue of ocean health so we are delighted that they will join forces with us at the Volvo Ocean Race this year.
"I am so passionate about ocean health, I have spent 17 years sailing and racing on the oceans and we must do all we can to protect them.
"Sky Ocean Rescue share in our passion and responsibility to tackle the issue of plastic pollution in our oceans and, through our research and Sky's ability to engage and reach so many through their coverage we have the ability to bring our journey to life and hopefully inspire others to take action."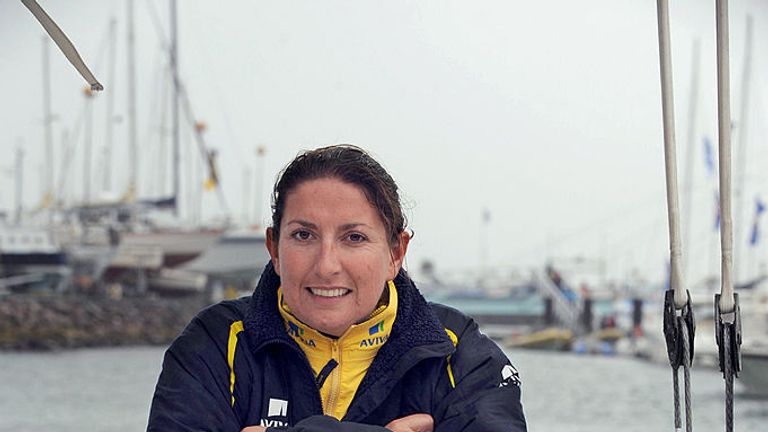 The Volvo Ocean Race, which began in 1973, is the ultimate ocean marathon - pitting the sport's best sailors against each other across the world's toughest oceans.
The seven respective crews will start from Alicante and finish in The Hague, Netherlands in June 2018 in a course which will be contested over the longest distance in the race's history at around 45,000 nautical miles, crossing four oceans and taking in 12 major cities on six continents.