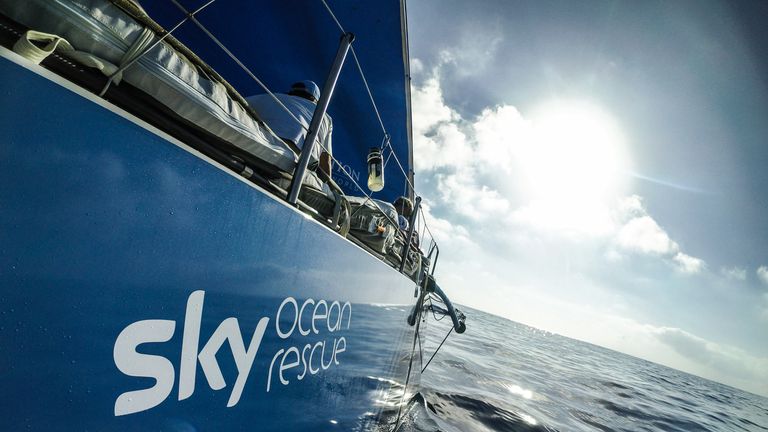 Skipper Dee Caffari is hopeful her team, Turn the Tide on Plastic, can put into practice everything they learnt in the first leg of the Volvo Ocean Race for the second as they set sail for Cape Town, South Africa on November 5.
The first leg from Alicante to Lisbon was won by Vestas 11th Hour Racing with Sky's partner Turn the Tide on Plastic coming home seventh, just behind Team Brunel.
Caffari, speaking to Sky Sports News on Monday said: "We've learnt a lot and have got some good learning to take forward and I'm confident that the crew are going to make that happen."
The second leg is set to be one of the longest and most difficult legs Caffari and her team will face.
"We set off with really nice trade-wind, down-wind sailing heading to the tropics so it gets hotter very quickly and then we suffer through the Doldrums where there is potentially no wind or light winds with big thunderstorms," she said.
"Then we head down south and before we head into Cape Town there is a little glimpse of a few days of Southern weather."
Despite the tough conditions and poor finish in the first leg, Caffari is confident her team will be a strong contender for a second-leg victory.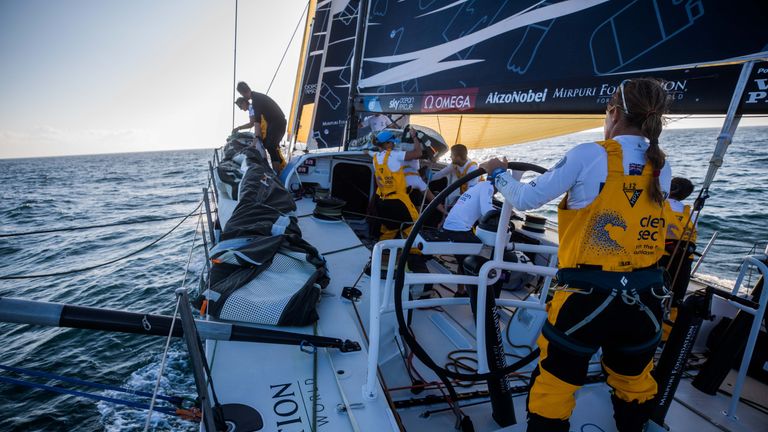 "The nice thing for us is that the runway is a lot longer than the previous leg so we have got three weeks of battling it out with the other boats and it gives a few more options for tactical advancements to be made," Caffari said.
"So let just hope we are on the right side of them on Turn the Tide on Plastic."