Dee Caffari blogs from on board Turn the Tide on Plastic during Leg 6 of the Volvo Ocean Race
Last Updated: 04/06/18 10:47am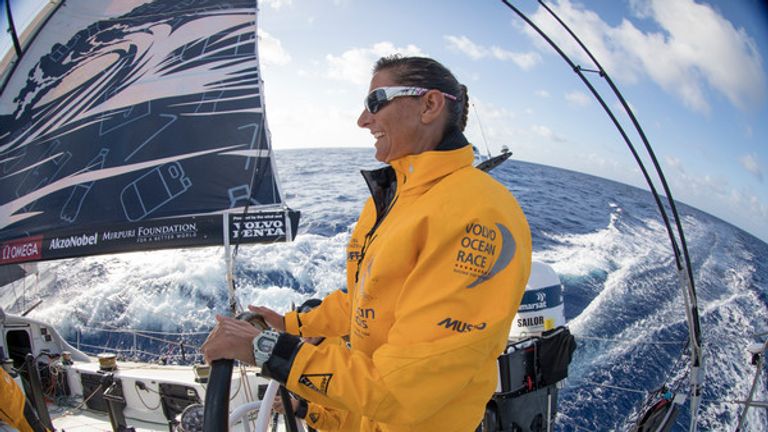 We're almost there, in Auckland at the end of a long and successful Leg 6 of the Volvo Ocean Race.
What a leg it has been. We sailed with the front of the fleet for the first few days and experienced some bouncy upwind sailing and then we managed to get ourselves to the back of the fleet.
That was a struggle and very frustrating but we stuck at it and had some friendly clouds with some helpful wind to get us back in touch with the others.
Before we knew it we sailed ourselves into the lead.

Now, with just a few hundred miles to go, we are sailing with the front of the fleet again with the two boats ahead of us within our sights.
We are working hard to get to that finish line ahead of them. We have some interesting sailing left with some light winds and then some stronger wind to finish with.
There are some good opportunities left to us and we are not prepared to miss any chance. We shall leave nothing in the tank and give it our best shot.
There is every chance for TTTOP to have a podium finish for this leg so make sure you stay tuned to see how we do.

Dee and Team TTTOP