Near-miss for Mark Selby in easy win over Mark King in China
Mark Selby agonisingly missed out on a 147 break in his 5-1 win over Mark King at the Bank of Beijing China Open.
Last Updated: 27/03/13 6:15pm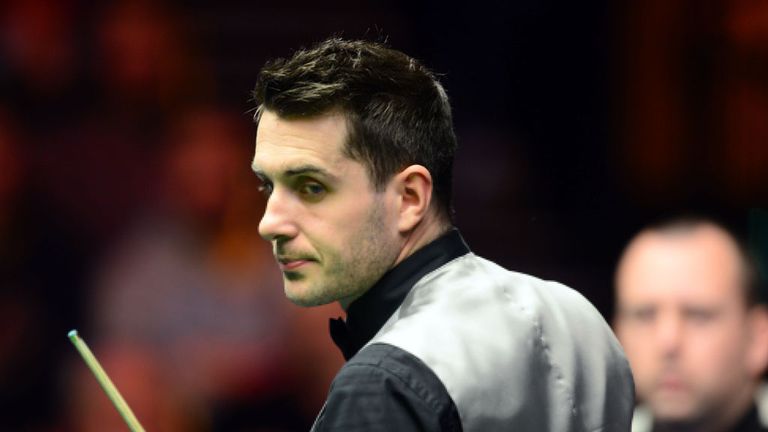 Selby joined a select group of professional players to miss the final black on 140, but it one of very few blemishes in what has to go down as his best performance of the season.
The Leicester potter was in irresistible form with further breaks of 111, 82, 91 and 104 as he set up a last-16 clash with Ricky Walden.
But the game will surely be remembered for Selby's near miss as he rolled in 15 reds and blacks and had few problems before his penultimate shot on the pink.
His pot left the cue ball just a couple of inches away from the left-hand cushion and he rattled the black, which was on its spot, in the jaws of a top-corner pocket.
Ken Doherty, Barry Pinches and Robin Hull are the only other players to miss the black on 140 in professional competition and Selby would have been making his second maximum as well as earning a cheque for £23,500.
"I left myself a really tough black, it wasn't nerves it was just a tough shot and I missed," Selby said.
"I'm really happy to win and to play that well is very satisfying. It's been a while since I played that well. I have come here to find a bit of form ahead of the World Championship so it's a good start."
Neil Robertson also looked sharp in a 5-0 whitewash of Jimmy Robertson, which was highlighted by fluent breaks of 72, 58, 70 and 70.
"Jimmy had his chances early on but missed a few balls and never recovered mentally from that," he said. "I played some good frames and I'm pretty happy with my performance. I know how well Jimmy can play because he beat me in a PTC event in Prague a couple of years ago and he had three centuries in his first round here."