Judd Trump two frames behind Stuart Bingham at World Championship in Sheffield
Last Updated: 02/05/15 4:38pm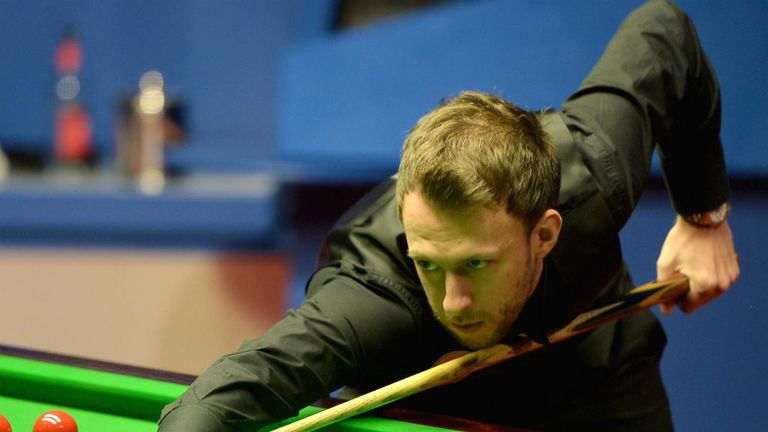 Judd Trump kept his hopes alive for a place in the World Championship final but requires an evening rally after Stuart Bingham kept his nose in front in their Crucible clash.
Bingham leads 13-11 in the biggest match of his life, wanting four more frames in the evening to earn a shot at the title.
Fifteen years on from his debut on snooker's most important stage, Bingham almost had a stranglehold on the match when he moved 13-9 ahead and looked strong to add the next frame, despite shipping 36 points in fouls when he repeatedly missed the reds.
However, he missed the pink and left it for Trump, who seized his opportunity and fired in a break of 65 to take the next frame too, finishing the session on a high.
Trump, the 2011 World Championship runner-up and current World Grand Prix champion, began the match as the tournament favourite but after three sessions of toil he was requiring a significant step-up come the concluding session.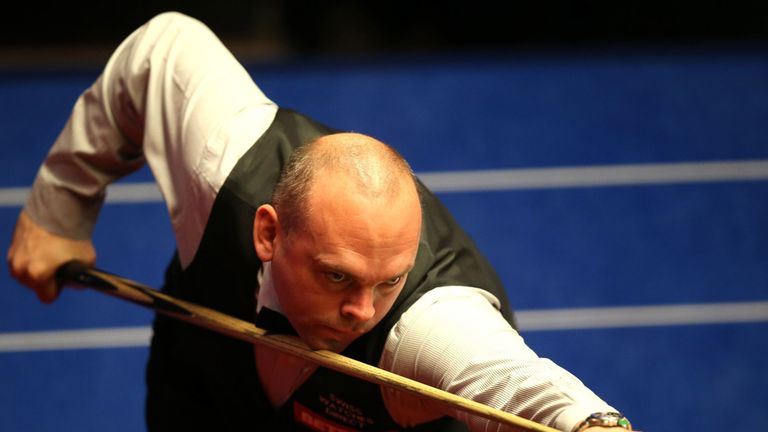 Basildon's Bingham, 38, is contesting his first semi-final in Sheffield, and had only reached the quarter-finals once before. A late developer as a trophy contender, he landed the Australian Goldfields Open in 2011 and this season carried off the Shanghai Masters title, also reaching the UK Championship semi-finals.
Trump made a flying start to the morning as breaks of 61 and 91 saw him go level for the first time since the pair split the opening four frames.
Yet Bingham showed he was sharp early in the day by responding with 67 and 62.
Come the final frame of the session, Bingham missed and scattered the reds, handing 25-year-old Bristolian Trump the ideal opening.
They were vying, almost certainly, to face Shaun Murphy in the final, which begins on Sunday.
Murphy headed into the closing session of his match against Barry Hawkins armed with a 16-8 lead, just one frame short of clinching a third appearance in a World Championship final.