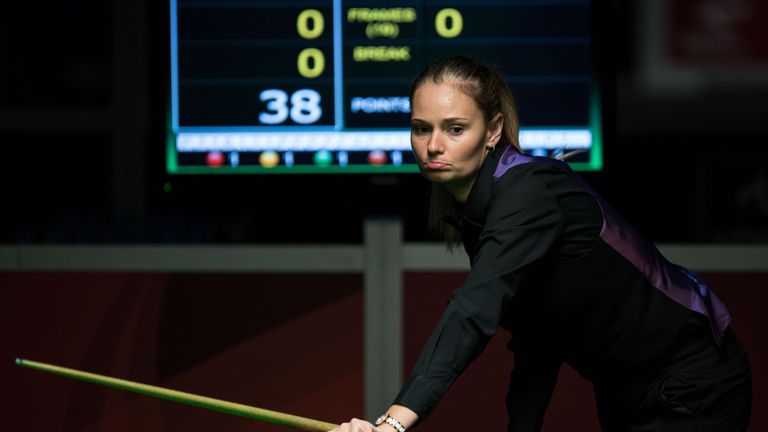 Reanne Evans' bid to become the first female competitor in the main draw of the World Championship is over for this year.
Evans, the No 1 woman player in the world, was two wins away from a place at The Crucible after defeating Robin Hull 10-8.
However, a 10-6 loss to Lee Walker at Sheffield's Ponds Forge means she will not be making history in 2017.
The 31-year-old, who has won the women's World Championship a record 11 times, trailed 6-2 overnight and was unable to produce a stirring comeback.
The match finally concluded at the end of the evening session, having been taken off the table early when the score was 9-4 in the afternoon.
Meanwhile, 1997 World champion Ken Doherty lost 10-4 to Ben Woollaston, ending his qualification hopes and meaning, more significantly, that he follows another fans' favourite in Jimmy White in losing his tour card for next season.
Dechawat Poomjaeng's 10-4 defeat to 2006 world champion Graeme Dott also saw the Thai player relegated from the tour.