Adam Peaty plans Olympic legacy after double world record
By Sky Sports News
Last Updated: 03/08/17 7:11pm
World champion Adam Peaty is not ruling out swimming at the 2028 Olympics, insisting he wants to "inspire millions".
The 22-year-old became the first swimmer to finish the 50m breaststroke in under 26 seconds (finishing in 25.95s) as he retained his World Championship title in Hungary, having already secured his second consecutive 100m title.
Peaty, who took two months out following his Olympic gold-medal triumph at Rio 2016, has no plans of slowing down though and has already set his sights on more medals over the next decade - and beyond.
"The world records have been great but I don't want to stop there," Peaty told Sky Sports News. "After Rio people were asking me if I would retire, and I was like 'no, I'm just getting started'.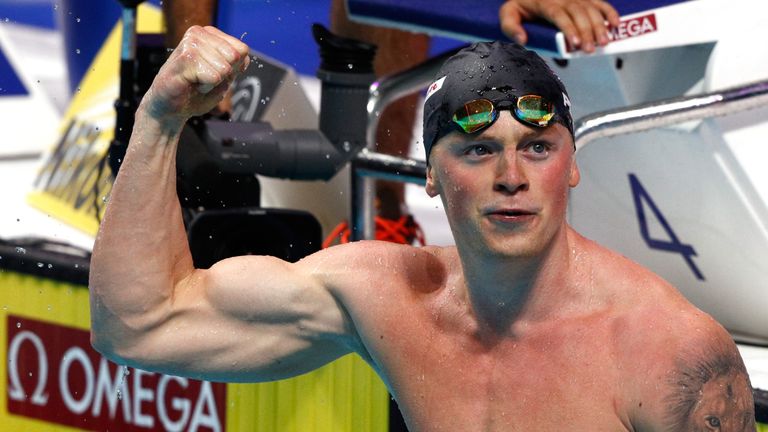 "Hopefully I'll defend my titles there, then Paris or LA, maybe for 2028, you just don't know.
"Sport and athletes are getting older. Nutrition and physiotherapy are getting better. It's not about metres anymore, it's about how you do those metres, which is a great thing because it increases your longevity in the sport.
"Hopefully I inspire millions and leave a legacy."