British para-swimming squad has 'climate of fear', investigation finds
By PA Sport
Last Updated: 11/10/17 11:04pm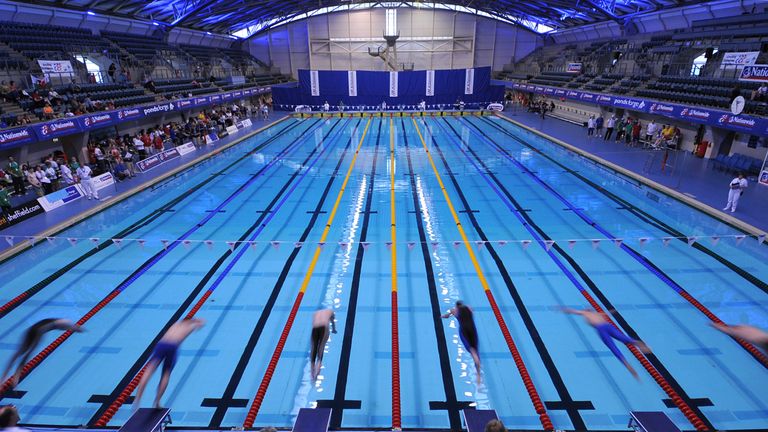 An independent investigation into allegations of bullying within the British para-swimming squad has found a senior coach created a "climate of fear" and used "abusive and derogatory" language towards the athletes.
That coach left the programme earlier this year but a second member of staff, who is still in a senior role at British Swimming, has been disciplined for a "failure to ensure management control" and a "lack of empathy" towards athletes.
Para-swimming was ParalympicsGB's most successful sport at Rio 2016, winning 47 medals, including 16 golds.
But in October, only a month after that success, several young athletes and their families complained to the British Athletes Commission (BAC) - the body that represents Olympians and Paralympians - about their treatment.
Having asked lawyers to make an initial investigation, the BAC referred the case to British Swimming, the sport's governing body, which called in two ex-police officers - both experienced in safeguarding matters - to conduct an inquiry.
That started in February and involved interviews with 13 athletes, many of whom are still members of the Manchester-based squad, and 10 members of staff.
In a statement, British Swimming said: "As regards the one member of staff who has left, it was found he had created a climate of fear for some athletes in the British Para-Swimming programme and there had also been breaches of the staff code by communicating with athletes in an abusive manner, as well as using derogatory terms to describe athletes.
"As for the second member of staff, it was found that athletes were not managed to the appropriate level, there was failure to ensure management control and lack of empathy was shown towards athletes.
"Communication with both athletes and their parents/guardians was also found to need improvement. The member of staff acknowledged mistakes had been made."
The statement explained that the staff member still at British Swimming had been subject to "appropriate internal disciplinary action" and the sport had reviewed its code of conduct, safeguarding rules and whistle-blowing policy.
As neither individual has been named by British Swimming, which claims it cannot do so for legal reasons, it is unclear what disciplinary action or remedial training the main offender has received.
On behalf of the governing body, British Swimming chairman Maurice Watkins has written to the athletes and their families and apologised for the "unacceptable behaviours and comments".
"In the pursuit of excellence, we recognise there have been failings in the culture and communication within British Para-Swimming," Watkins said. "We are correcting that, recognising the need to ensure strong athlete welfare in our sport."
He added that a "robust action plan" was now being implemented and communicated, which includes a commitment to working more closely with the BAC, in order to continue winning medals "in a positive culture".
BAC chair Victoria Aggar welcomed the findings of the independent investigation and said she looks forward to working with British Swimming, and all other national governing bodies, to improve athlete welfare.