Swimmer and Sky Scholar Max Litchfield in Arizona for training camp and NFL downtime
By Mark Ashenden
Last Updated: 10/11/17 12:45pm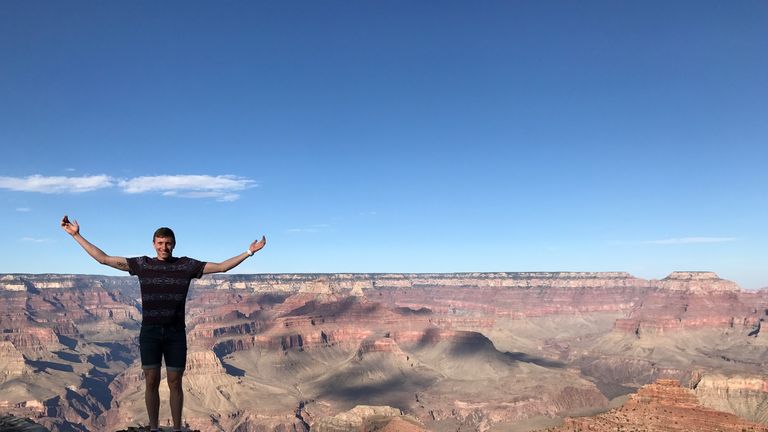 Gazing across the 18 miles of the Grand Canyon and soaking up a game of NFL in Arizona would be the perfect vacation for many.
Chuck in a few miles of swimming at a lung-busting altitude of over 2km every day, plus gym work, and the numbers wanting to grab their passport may start to dwindle.
Sky Sports Scholar Max Litchfield has just come back from the Flagstaff camp and is still getting his breath back! The 22-year-old from Sheffield reveals his adventures.....
---
The journey on my second ever altitude training camp began with a work-out in Sheffield before hitting the road to Heathrow. I was off to the United States and the Flagstaff camp which is regularly used by British swimmers.
I was in Arizona training with a selection of the GB youth and senior team - from up and coming youngsters to the elite swimmers like James Guy and Duncan Scott. We were all there for one purpose - train hard and make gains at altitude.
It's also a great team-building environment. Spending three weeks in one place with the same people really brings you all together.
After we landed in America, it was a three-hour bus journey up a mountain from Phoenix to our destination at Flagstaff in Arizona. It's the NAU Lumberjacks campus, where at an altitude of 2106m is the perfect place for an altitude camp. World class facilities, high altitude and lower than normal oxygen levels.
Why travel all that way just for a training camp? It's all about the oxygen levels.
Lower oxygen means your body has to work harder to pump blood around the body and that means (after three weeks and some hard as hell training) your body will produce more red blood cells and allows you to carry more oxygen at any one time and therefore should improve performance.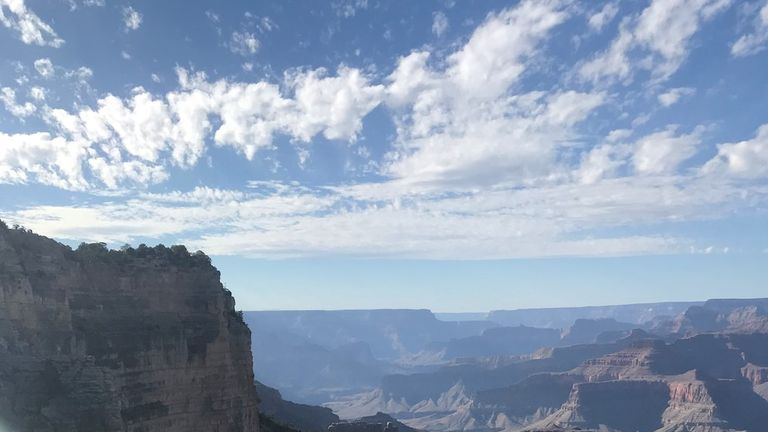 The great thing about these red blood cells is they stay in your bloodstream for two months after coming back down to sea level. That means two months of faster, stronger, better training and racing - the perfect preparation for the year ahead.
Three weeks up there means 27 swim sessions and 12 gym sessions at four per week. All the sessions are geared towards aerobic work to produce the desired effect mentioned before.
One specific session we did a lot at altitude was the 4x200m set. This session done before, during and after altitude is a test designed to work out your aerobic capacity with your progress tracked during and after the camp.
Most of our gym sessions were completed in the NAU health centre but one of the sessions, and the best in my opinion, was in the NAU Lumberjacks Skydome gym.
Basically, that's the American Football team's strength suite! It was the perfect place to do some great strength work in their top class facilities.
Three weeks is a long time away from home and switching off from your normal training stimulus is a nice thing to do. This could be anything from relaxing, having a coffee, watching TV. Of course, we are in Arizona, so why not take a trip to the Grand Canyon?!
Just an hour and a half from Flagstaff, it's the perfect place to switch off and enjoy the beautiful natural scenery of Arizona. And why not go and watch an American Football game as well?!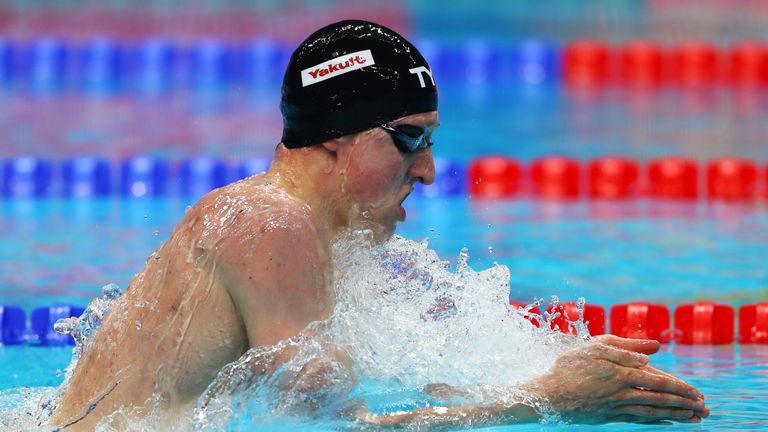 We were at the Skydome and it was the NAU Lumberjacks (home favourites) against the UC Davis California. I'm not an expert on football but after four hours of watching a really tight game I was hooked and really did enjoy watching a new and different sport.
The good news also was that the Lumberjacks won 45-31, winning their fifth straight game putting them in a strong position in their college league.
It was an amazing three weeks, swimming at altitude, doing loads of training, gym and having a little bit of time to chill and enjoy what America had to offer!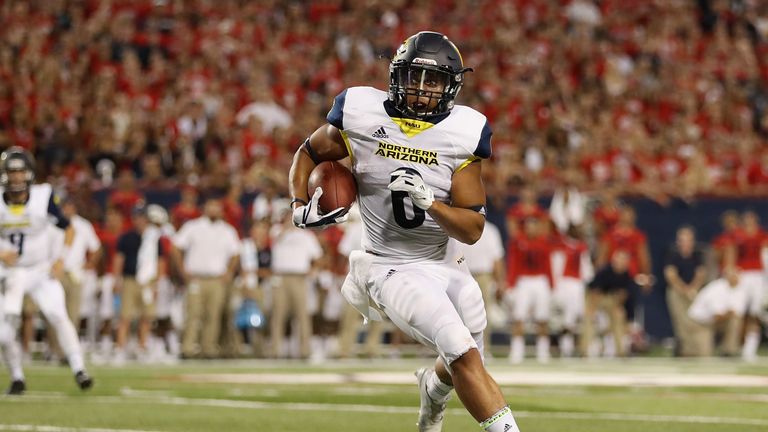 It was a great block of training, although I am battling a shoulder injury at the moment so most of the time I replaced swim volume with kick! Hopefully, the work I put in is enough to make the gains in terms of getting those blood cells that we were all aiming for.
My diary for the next few weeks will depend on how my shoulder holds up.
I should be racing the British Universities and Colleges (BUCS) Swimming Championships and hopefully the shoulder will be OK and I'll be back to full training so I can compete at the European Championships at the start of December in Denmark.