UFC champion Conor McGregor doesn't want Joseph Duffy rematch, says their former promoter
McGregor lost 2010 Cage Warriors fight
By James Dielhenn
Last Updated: 06/01/16 4:46pm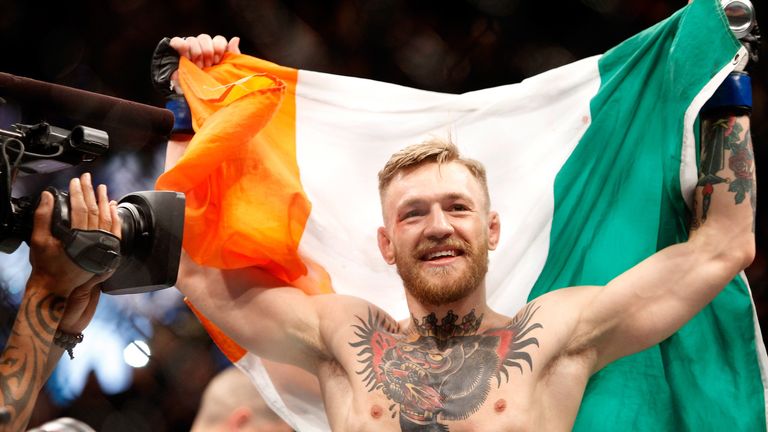 Conor McGregor will avoid a rematch with Joseph Duffy because he would lose again, claims Cage Warriors promoter Graham Boylan.
Duffy remains the last man to defeat McGregor after a 38-second submission win in 2010 in Boylan's domestic-based organisation before either man had found their UFC fame.
Dublin's McGregor has since become the UFC's biggest male star having claimed the featherweight championship last month while Donegal's Duffy was on the losing end of a decision against Dustin Poirier last weekend.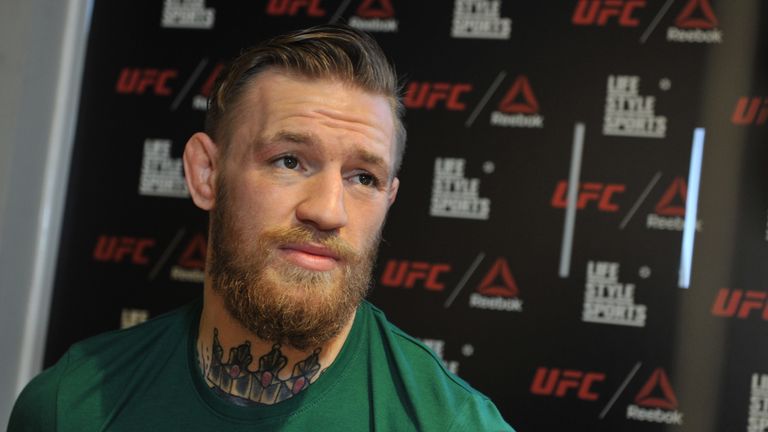 Conor will hold out for as long as he possibly can before doing a rematch. Joseph made him look really silly, very quickly.
Graham Boylan
But their former promoter Boylan is convinced that, if McGregor makes the step up to lightweight as he has threatened to do, he will avoid Duffy at all costs.
"The people within the industry who truly know, know that the rematch is a fight that Conor does not want. He wants nothing to do with that," Boylan exclusively told Sky Sports prior to Duffy's recent defeat.
"Everybody knows Joseph beats Conor in every way. Conor will hold out for as long as he possibly can before doing a rematch. Joseph made him look really silly, very quickly.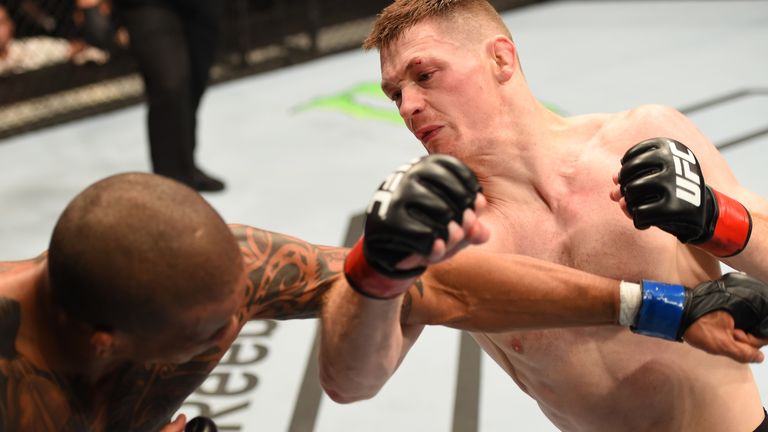 "There's one guy is the UFC who's got Conor's number and that's Joseph."
McGregor's 13-second knockout of long-time champion Jose Aldo in December cemented his position as one of the UFC's elite competitors, proving his skills matched his bold proclamations.
But Boylan remembers a time when Duffy was Ireland's top MMA prodigy until a brief foray into boxing opened the door for McGregor to take over.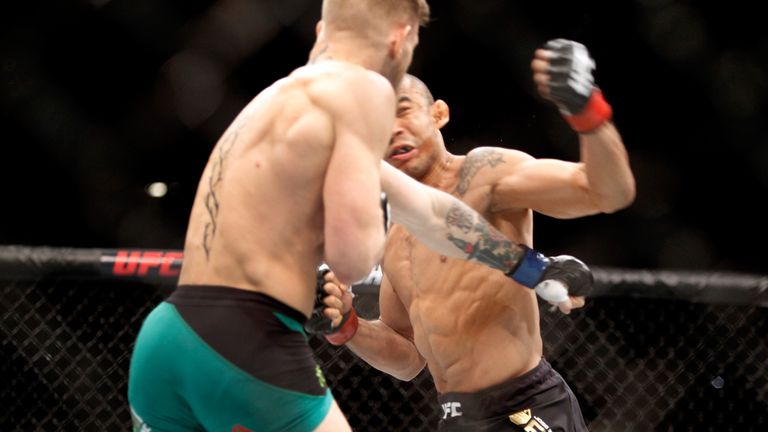 "At the start, Conor did not stand out because he was beaten in 38 seconds," Boylan said. "It was Joe that stood out. At that time, for that 18-month period, all eyes were on Duffy. He was the one.
"He was injured for six months, then I brought him to train with a team in London because he wasn't getting the type of training he needed in Wales.
"Some renowned boxing coaches rang me and said, 'This guy is unbelievable, we need him to box'. Joseph left MMA for boxing, and that's when Conor took over the reins. It would have been interesting if Joseph had never made that decision."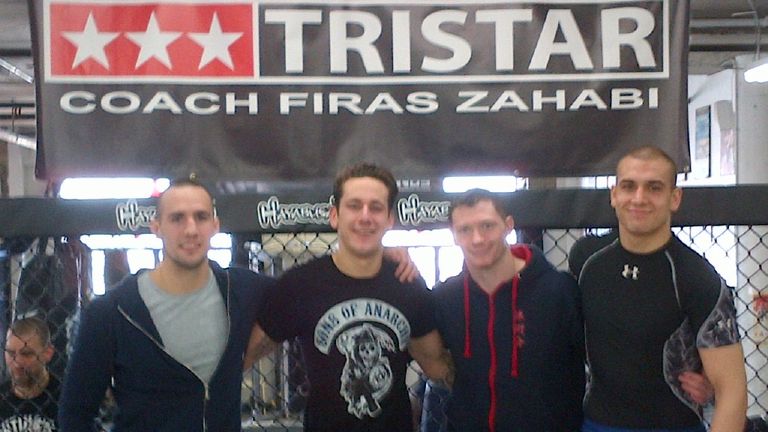 Irishman Boylan believes that his nation would be captivated if the brash McGregor tries to avenge his most recent defeat to the mild-mannered Duffy.
But he insists that informed people behind-the-scenes are able to look through McGregor's recent success.
"They're ying and yang which means the whole country is split between them," Boylan said. "The crazy, dumb kids between 17 and 21 have all shaved their heads because they are Conor fans. But the older people are more behind Joseph because he portrays more of what the Irish image is.
"Everybody knows - the same way we all knew Holly Holm would defeat Ronda Rousey - that Joseph would run through Conor."