Floyd Mayweather asks Freddie Roach to train Conor McGregor
By Michael Kelleher
Last Updated: 01/06/16 6:09am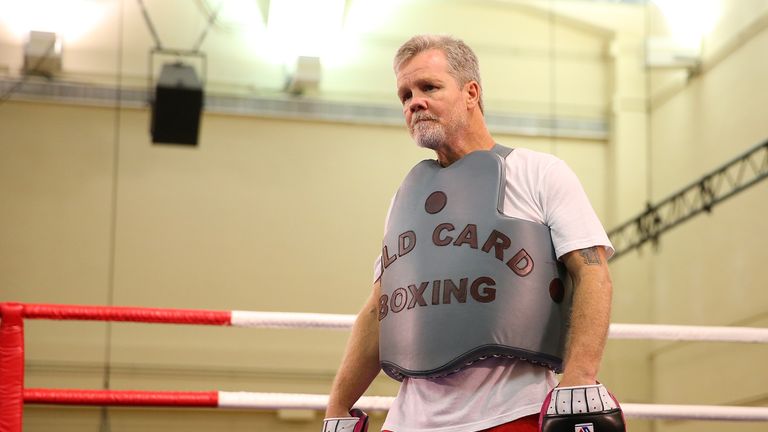 Freddie Roach has revealed he recently had a visit from Floyd Mayweather asking him to consider training Conor McGregor.
A crossover bout between the boxing superstar and UFC featherweight champion McGregor has been talked up by both fighters for months, with Mayweather posting a mock-up poster on Instagram on Monday teasing a fight between the pair on pay-per-view.
And it seems the 39-year-old has also taken it upon himself to recruit a trainer for McGregor for his potential foray into boxing, with Roach revealing Mayweather visited him at his famed Wild Card Gym in Los Angeles to discuss the possibility.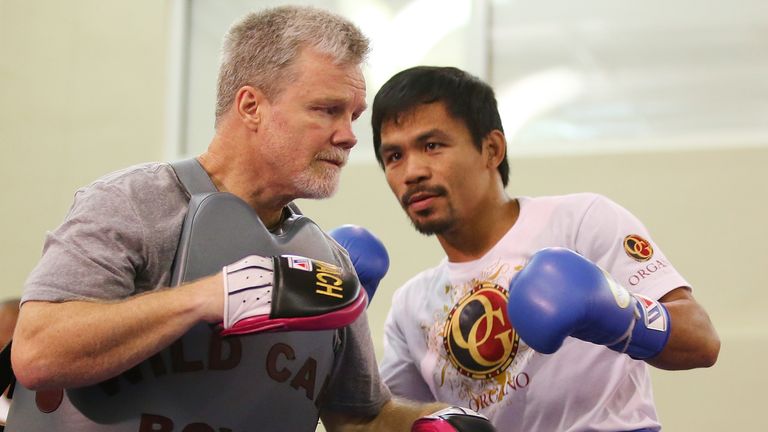 Roach told Inside MMA on AXS TV: "There are a lot of rumours out there that I'm getting calls from Conor, asking me to train him; they're not true.
"He has not called me yet but Mayweather did come by my gym last week and he asked me to take that job if it's offered to me.
"He told me the fight is going to happen and we're going to make a lot of money."
If McGregor were to seek out a boxing trainer and chose to look outside Ireland, Roach stands out as a natural candidate given his past experience of working with a host of UFC fighters, including Andrei Arlovski, Anderson Silva, Tito Ortiz, BJ Penn and Georges St-Pierre.
He also possesses intimate knowledge of what it's like to face Mayweather, having trained both Oscar De La Hoya and Manny Pacquiao for their bouts against him.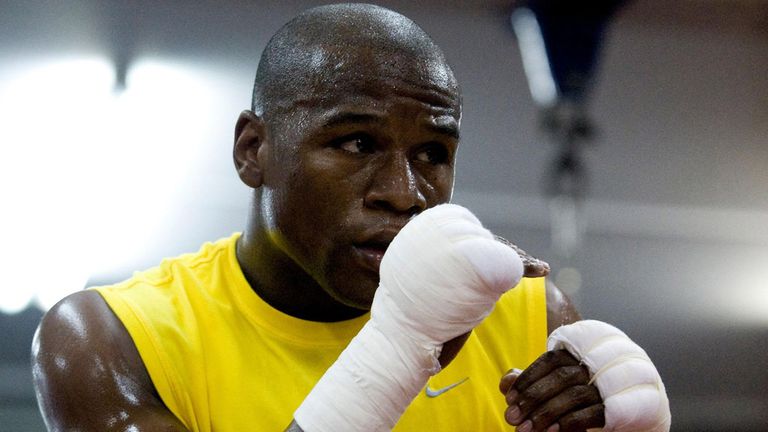 McGregor spent time last week in Los Angeles, after flying out to shoot a spread for ESPN The Magazine's 'Body Issue'.
While there, he took the opportunity to spar with some professional boxers, but Roach heard less than favourable reports on how he fared.
"Conor McGregor seems like a tough guy and all that but being a tough guy doesn't really help you in boxing," Roach said.
"But I do know that he's trained at Wild Card West, which is one of my gyms on the west side, and he's sparring with a couple of my professional fighters over there and I hear he's not doing that well with my professionals.
"Mayweather is the best boxer in the world and I think he would absolutely not even lose a round against a guy with Conor's experience. I mean, he looks like an okay boxer, he's a very good MMA fighter, but the thing is this is boxing and he's kind of a beginner at boxing. It probably would take me almost three years to get him ready for a fight against a guy like Mayweather."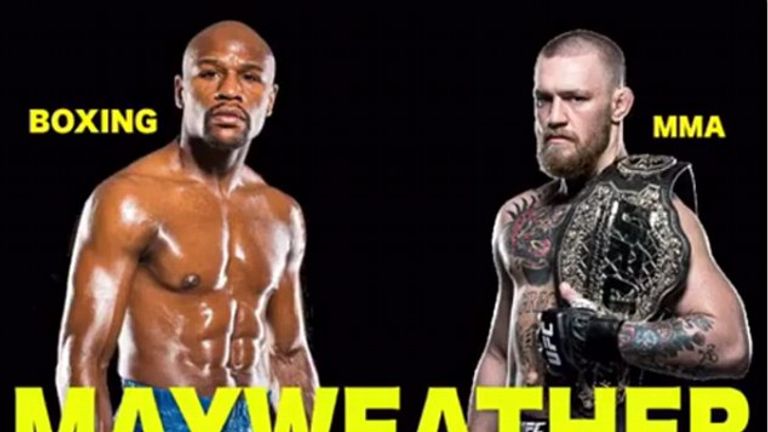 One of the boxers who sparred with McGregor while he was in California was South African Chris van Heerden.
The former IBO welterweight champion said he was impressed by McGregor's skillset but feels he would have little chance against a boxer of Mayweather's calibre.
Van Heerden told FightHype.com: "Conor comes with a boxing background. I was surprised how well he could handle it. His boxing is really not bad. I'd say after a full training camp where the focus is 100 per cent boxing, he might just shock a lot of boxing fans.
"I'd say he needs work on his footwork. Placing of feet and balance and knowing when to throw the right punch; not just throw anything out there. He has a very good eye for timing and counter-punching.
"After a good clean-up on skill, he will be in there for a few rounds, but the truth is Floyd will have his way. He is the master of boxing. No one beats Floyd."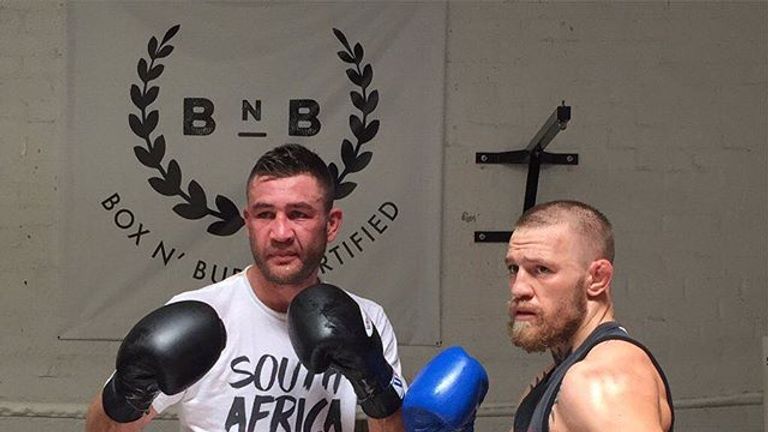 Despite the building speculation regarding a fight between McGregor and Mayweather, significant stumbling blocks remain.
For the fight to go ahead, three parties must agree: Mayweather, McGregor and, because of the Irishman's contract status, also the UFC hierarchy of the Fertita brothers, who own it, and company president Dana White.
Whether the UFC would permit its biggest star to compete in a boxing match is by no means certain, but White did not sound open to it during an appearance on The Herd earlier this month.
"[It's] a complete disadvantage for Conor in boxing and an absolute disadvantage for Floyd in MMA," White said.
Another stumbling block could be - with any potential fight almost certain to take place in Las Vegas - whether the Nevada State Athletic Commission would sanction a boxing match between a fighter who is 49-0 and one who has never had a professional boxing fight.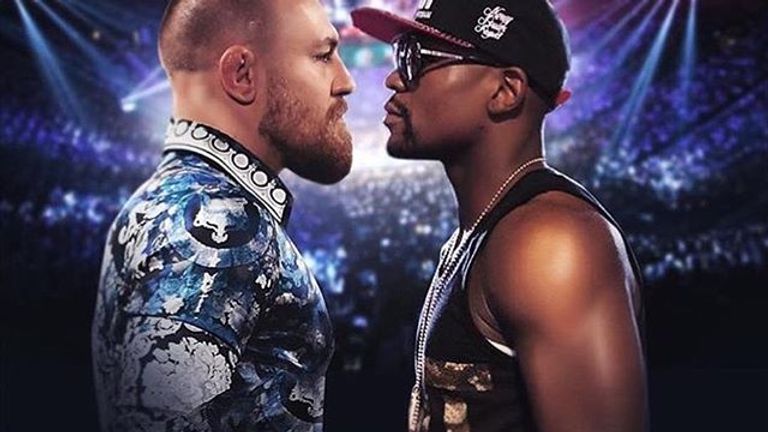 Sky Sports contacted them on the subject, but they declined to comment on "hypothetical alleged fights".
The far more likely option for McGregor remains a rematch with Nate Diaz, who defeated him via second-round submission in March.
The pair were scheduled to fight at UFC 200 on July 9, only for the bout to be scrapped when McGregor and the UFC had a disagreement regarding his media obligations.
The UFC took McGregor's recent trip to the US as an opportunity to resolve those differences, with White and Lorenzo Fertita meeting him for dinner in Beverley Hills on May 19.
Those discussions are believed to have progressed favourably and, the following day, White and Fertita travelled to Stockton, California, to negotiate terms with Diaz for a rematch with McGregor, which they are believed to be targeting to headline UFC 202 in August.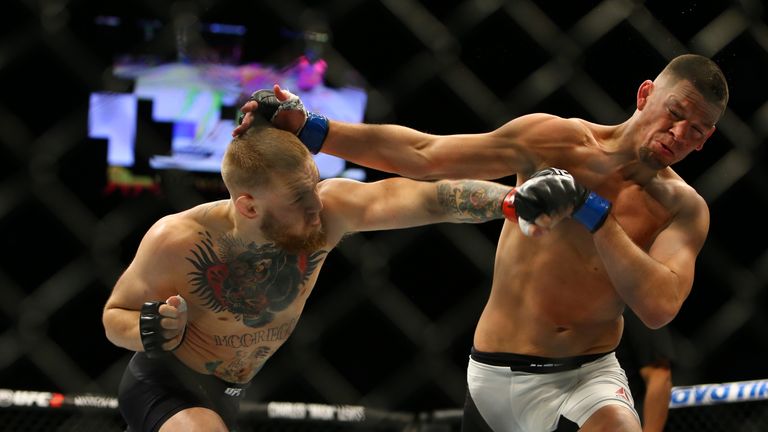 However, Diaz was not happy to agree to fight for the same money he was set to receive to face McGregor for at UFC 200 and White and Fertita left Stockton without a deal being struck.
Explaining his position during a special appearance on the MMA Hour last Wednesday, Diaz said: "It seems like this is a pretty big deal, so can I be compensated for this?
"That was UFC 200, this is UFC 202 now. I said yes to 200, and I wasn't happy with it. I was rushed into the last thing anyway.
"They weren't the happiest about that, but they're not talking to me about it right now, so we're working on it and we're going to get it figured out."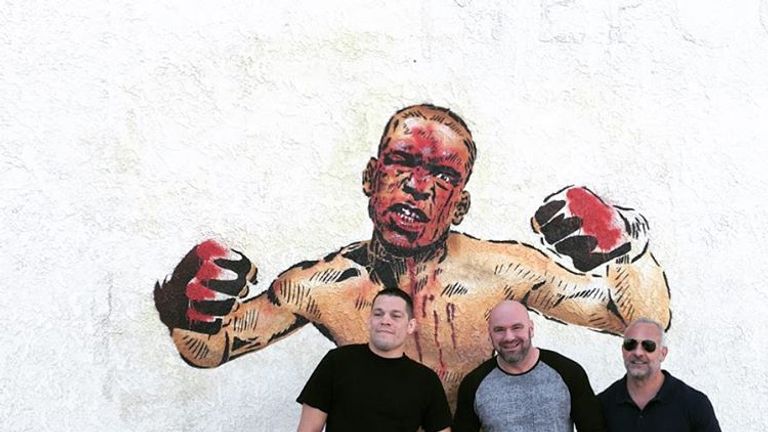 Diaz is confident he has the leverage to get what he wants from the UFC and is not concerned by the continuing 'Mayweather vs McGregor' speculation.
"I think the Mayweather thing is a publicity stunt," Diaz said. "It's great for both of them. Boxing followers will start following Conor; MMA followers are going to start following Floyd. They're all benefiting, and no one is losing, so they're going to keep the ball rolling."