Michael Bisping has confirmed his retirement from MMA.
He remains the only British fighter to have won a UFC championship, and his 20 wins in the organisation are the joint-most ever.
The 39-year-old has now brought the curtain down on a 14-year career having acted as the flag-bearer for MMA in the UK.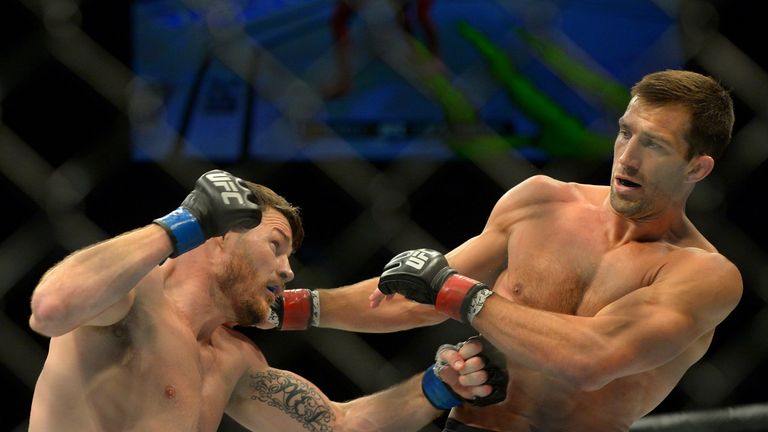 "You can't do it forever, I've done it for a long time," Bisping said on his Believe You Me podcast.
An eye injury that has plagued him since a 2013 defeat to Vitor Belfort was also a contributing factor.
"After the [Kelvin] Gastelum fight, I went to a party with all my team, friends, etc," Bisping said. "We went to a club, and because it was dark, I kept seeing this flash out of the corner of my good eye.
"I'm like, 'What the hell?' and I keep looking. Then I realize there's no flash going on; it's just my eye. Every time I look left, it flashes - and it still does it now when it's dark."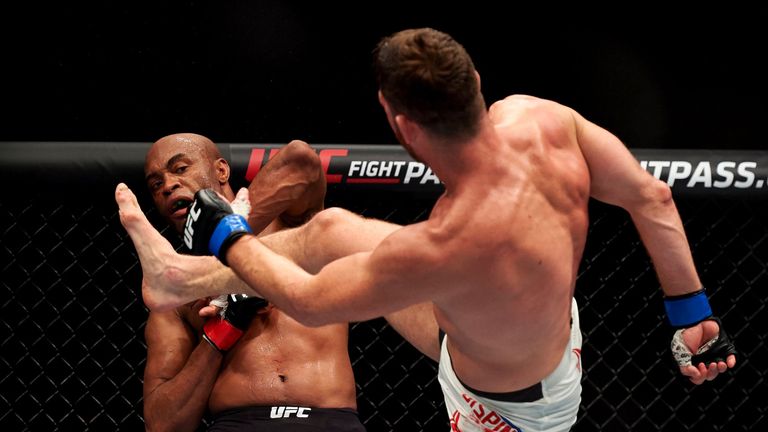 Bisping won the middleweight title at two weeks' notice in 2016, avenging a previous loss to Luke Rockhold, before defending it successfully in his home city of Manchester.
He also owns a stand-out victory over all-time great Anderson Silva.
But Bisping lost the belt last November to Georges St-Pierre and, just three weeks later, opted to fight again against Gastelum and was knocked out.
He considered a final fight but will retire with 30 victories and nine defeats.